Five Minutes With: Amazon Business's Molly Dobson (UK&I)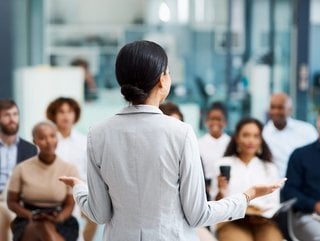 Procurement Magazine sits down with Amazon Business (UK&I)'s County Manager, Molly Dobson to discuss diversity and inclusion in the procurement industry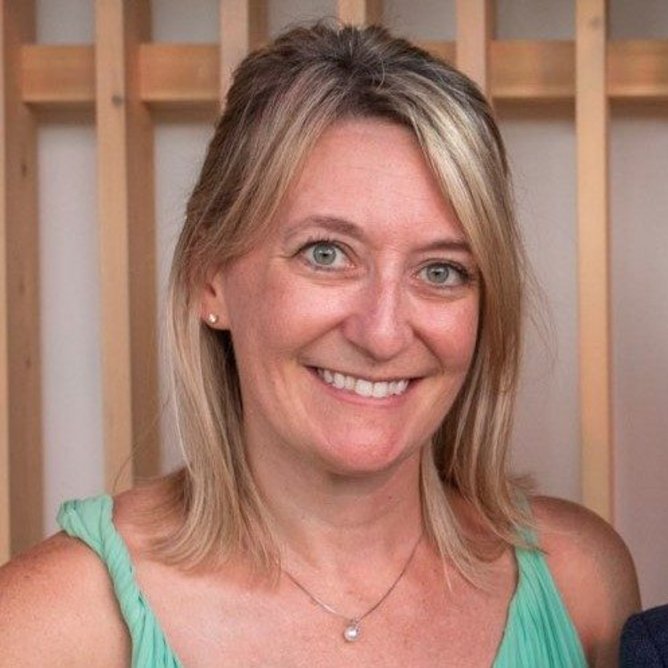 ​​​​​​​Molly Dobson is the Country Manager for Amazon Business UK and Ireland, she has spent her career working wth phenomenal organisations and teams across the US, Luxembourg, Paris and London. She is excited by her journey so far and where she hopes to go next.
Dobson is passionate about having an impact in all that she does and about hiring and developing others who are interested in doing the same.
Amazon Business is a global procurement solution that helps millions of organisations reshape their procurement through finding cost and time savings, delivering increased productivity for their teams, and accessing purchasing insights and analytics.
How did you find yourself to be in the procurement industry?
I started my career in Merchandise Planning and Buying roles - so from the beginning of my work experience, I've been either making planning and buying decisions or creating solutions to help others make better planning and buying decisions.
I've always recognised the value that can come from grounding decisions in data and enhancing those decisions with new insights and ideas as a way of driving strong business performance. Digital tools have really fostered that type of quantitative and qualitative decision-making and I find it fascinating to continue finding new ways to use digital in my roles and my teams. So, my career moves have been oriented around positions that allow me to balance my left and right brain - be that in Procurement or anywhere else in an organisation where financial decisions are being made. Being part of and then leading teams in this area have been a natural fit.
Prior to my current role, I led Amazon EU's Business, Industrial, and Scientific Supplies buying team, and before that, I was the General Manager for our EU Luggage, Travel, and Eyewear business, based in Paris. I also led a product tech team building Amazon Fashion's pan-European planning and buying tools in Luxembourg. Amazon has really given me opportunities to work all over!
In my current role leading Amazon Business UK&I, I am based in our London offices, and my focus is helping organisations drive digital transformation in buying,
How diverse and inclusive is the procurement industry?
Without having hard data to tell me the quantitative answer to the diversity half of that question, my qualitative answer would be, 'Every industry needs to work harder to ensure diverse perspectives and develop more inclusive cultures'. Any organisation that services customers should think about how their organisation can be a microcosm of the population they serve – if your employee base doesn't reflect your customer population, you probably don't have diverse enough perspectives represented.
Inclusion is a linked, yet different concept to me, and it refers to the culture you create where all people have the ability to be their authentic selves while doing their jobs. Business leaders from all sectors can do more to create more inclusive environments for employees – be that within the organisation or across organisations. Events that bring together professionals across businesses to focus on DEI, such as the Learning Labs hosted by Grocery Aid, are powerful to share learning, helping spread awareness, and providing actionable tips.
How has the industry's diversity and inclusion changed over the years?
Leadership has a big role to play in changing this landscape and you can see the impact in organisations that recognise the value in fostering diversity in the workplace and creating a culture of inclusion. We're seeing a lot more people from different backgrounds coming up through procurement and buying, and that's exciting to see.
We've seen with Amazon Business customers such as Telefónica how women in the procurement space are leading their organisation's buying teams. In her team's transformation efforts in 2020, Yolanda Blásquez-Muñoz found that the biggest barrier to transformation was mindset and resistance to change. I think this hints at something larger within organisations, and the sector in general. Having an open-minded approach to your workforce, and to the digital solutions available for your organisation, actually helps champion the benefits that diversity, paired with new ways of working, brings to a team.
When individuals see leaders or organisations that reflect themselves or environments where they can also be themselves at work, they're going to want to work for that company. Great talent leads to great business results and it's a virtuous cycle that good leaders will create.
What advice would you give others?
The procurement industry can cover a very wide range of functional skills. Some people will intentionally pursue a career in procurement (perhaps via studies or an experience leaning towards supply chain) and others will end up there through a completely different skillset (bringing in AI or ML experience). For anyone considering a career that could lead them to procurement, I'd encourage them to talk to people in the industry – use LinkedIn, attend speaker events, research companies that you like to see what they're doing in that space - learn everything you can to go in with a robust view of what roles in procurement look like.