Five minutes with: JAGGAER's Sales Director, Simon Thompson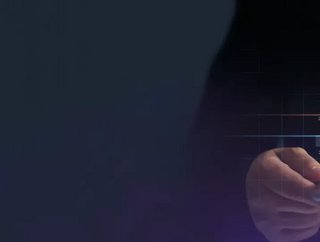 Simon Thompson, Sales Director UK & Ireland, JAGGAER discusses the current procurement landscape, 2022, and sustainable practices
How did you find yourself to be in the procurement industry?
I wouldn't say working in the Procurement Industry was my Plan A but I do think it was fate.  I started my journey into procurement via Presales and Application Consultancy.  At the time, I was fortunate enough to be working to a global remit and spent time deploying Source-To-Pay projects across the world.  My first implementation was based out of Sydney, Australia and this led to other really interesting projects such as helping to roll out a Joint venture in India that focused on establishing better procurement practices. I then moved into commercial roles and the rest, as they say, is history!
What is the current landscape in procurement?
Procurement is at a pivotal moment, topics that have always been top of the agenda for procurement teams are now top of mind for consumers. For example, supply chain risk is a topic that would have rarely come into the public consciousness and is now making regular headlines. Therefore, leaders within the industry have the power to truly make a difference within their organisations and this is being shown by the greater influence they are exerting on board decisions.

Now we need to take a step further, we've all had to be agile but now organisations must focus on the future and how they stay one step ahead, both in terms of risk mitigation and competitive advantage. There has always been the need to gain visibility of your supply chain to ensure stability but we're finding that additional requirements such as environmental and governance factors must be added into the mix. Consumers are asking for more visibility on where their products are coming from, therefore procurement teams need to know the impact and compliance of their supply chains.
As we make our way towards the end of 2021, what do you see being top priorities for procurement leaders going forward?
Without a doubt the focus will be on ensuring sustainable practice within supply chains, our net-zero strategies are not going to go away and procurement are the gatekeepers or drivers who can lead the way to ensure ESG strategies are met. 
 It's all about collaboration with suppliers and getting the full visibility of the supply chain, you can't find new and improved ways to work with suppliers if you don't have the full picture. We also need to look at supplier collaboration from another perspective, there will be a magnifying glass or a spotlight on brands and their supply chains and so organisations will now have the question on how best to work with their suppliers who need to improve in terms of their sustainable practice. All of this cannot be done without utilising the technology, procurement teams need to have the ability to make decisions quickly and this is only possible if you have access to accurate, real-time data to inform your decision making.
We also have to take it back a step, we've been talking about innovation and autonomous procurement for a while now, and procurement is now at a cross-road where the merging of people, processes and technology is going to evolve the way we operate. This is all about augmenting the skills of today to prepare for a better tomorrow.
With the complex modern supply chains, the data infrastructure must be supported by a technology ecosystem that brings together disparate sources into a clear story. It all comes down to being able to move faster before your competition and drive more value, whether that's in the form of supply chain resilience, ethical and sustainable supply chains or delivery of innovation and speed to market. 
The focus on ESG only stands to grow as we edge closer to 2030, how important will procurement visibility be in order to meet ESG goals?
Procurement stand at the forefront of implementing and achieving our ESG goals and the risk of non-compliance and the subsequent reputational risk as we move to 2030 is growing. To reach these goals, procurement needs to have a full and true understanding of the supply chain and the suppliers they work with beyond tier 1. The greatest challenge we are seeing in the industry right now is making the first step to gather the data to gain a true understanding of the positioning and impact each organisation has on the environment and its community. This is where technology comes in, procurement leaders need an ecosystem of data they can trust and also take actionable insight from to make informed decisions. Procurement teams need to get visibility of their full supply chain whether that's to analyse carbon emissions, regulatory compliance, risk etc. And they need the data in real-time so they can make decisions quickly and accurately.
In addition to visibility, how important will innovation and the right ecosystem of data be to meet ESG goals? 
Many people may be familiar with BravoSolution. JAGGAER brought together multiple best of breed solutions into a single platform that continues to build on its technology ecosystem to help solve procurement challenges. At our core, we are a technology designed by procurement for procurement. We recognise that today, procurement teams need to get an accurate and trustworthy source of their data so they can act and make decisions that drive value for their organisations. When it comes to meeting ESG goals, there are multiple factors to take into account that go beyond environmental impact and carbon emissions and this is why JAGGAER are building this ecosystem along with technology partners such as Tealbook, EcoVadis and Risk Methods to give procurement teams one single source of truth and enable this evolution of the procurement function which drives value at speed.
 To find out more about JAGGAER and our solutions click here: https://www.jaggaer.com/solutions/
Disclosure: This article is an advertorial and monetary payment was received from JAGGAER. It has gone through editorial control and passed the assessment for being informative.