Five Minutes With: Amazon Business' Molly Dobson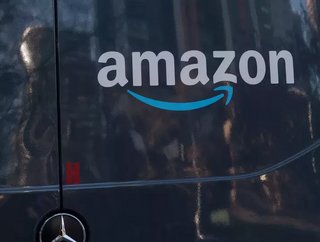 Procurement Magazine sits down with Molly Dobson, Country Manager for Amazon Business UK and Ireland
Please could you start by introducing yourself and your role?
My name is Molly Dobson and I am the Country Manager for Amazon Business UK and Ireland (UK&I).
Amazon Business is a global procurement solution that helps millions of organisations worldwide - from small businesses, schools, hospitals, non-profit organisations, and government agencies to large enterprises with global operations— reshape their buying through finding cost and time savings, delivering increased productivity for their teams, and access purchasing insights and analytics.
How did you find yourself to be in the procurement industry?
I started my career in Merchandise Planning and Buying roles - so from the beginning of my work experience, I've been either making planning and buying decisions, or creating solutions to help others make better planning and buying decisions.
I've always recognised the value that can come from grounding decisions in data and enhancing those decisions with new insights and ideas as a way of driving strong business performance. Digital tools have really fostered that type of quantitative and qualitative decision-making and I find it fascinating to continue finding new ways to use digital in my roles and my teams. So, my career moves have been oriented around positions that allow me to balance my left and right brain - be that in Procurement or anywhere else in an organisation where financial decisions are being made. Being part of and then leading teams in this area has been a natural fit.
Prior to my current role, I led Amazon EU's Business, Industrial, and Scientific Supplies buying team, and before that I was the General Manager for our EU Luggage, Travel, and Eyewear business, based in Paris. I also led a product tech team building Amazon Fashion's pan-European planning and buying tools in Luxembourg. Amazon has really given me opportunities to work all over!
In my current role leading Amazon Business UK&I I am based in our London offices, and my focus is helping organisations drive digital transformation in buying.
What has been one of your biggest achievements in your career?
It is a big leap for anyone when they step away from their career to pursue a full-time MBA – even more so when leaving their home country to do it.
When I left the US to pursue my MBA at London Business School, I said I'd come back in two years after I graduated… I said that in 2009 and I've still not moved back to the US! My MBA experience put me on a completely different journey than I had anticipated and brought me to where I am today having lived in three countries and worked across six roles since then.
I funded my MBA on my own, not knowing what my career would look like on the other side and making the best decision I could for myself at the time. I am proud to have navigated that personal challenge and the professional uncertainty that comes with a full-time MBA to graduate from LBS with the distinction that I did.
What Inspires you?

 
I am passionate about doing work that has an impact beyond just what my job description states, and I am inspired every day by others who have the same mindset. Maybe I'm too much of an idealist at heart, but I like to believe that we can do business and do something good at the same time.
What is your plan for the next 12-18 months?
Part of my plan for the next 12-18 is exactly the same as I've done for the last 12-18 months and before that – continue hiring and developing great talent in my team to do more and do better than we've done before. We're facing a different world ahead and we all need to learn how to operate in new ways, so my plan is to keep my mind open and be flexible to adapt wherever and whenever needed.  
What are your favourite things to do outside of work?
Outside of work, you can usually find me with a coffee in one hand and my pup in the other as we stroll through Borough Market looking for ingredients for whatever latest recipe I've found. Or you can find me on a climbing wall somewhere with my husband trying to work off whatever recipe we've just made!