Five minutes with Alan Holland, CEO/Founder of Keelvar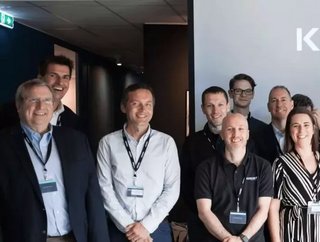 Procurement Magazine speaks to Alan Holland, CEO/Founder of Keelvar discussing modernisation in procurement and sourcing
As we start 2022, what should organisations prioritise?
Recently at Keelvar, we surveyed the sourcing market to get practitioners' views on what should be a priority as we move into this new year. Our findings were quite clear. Most businesses see resilience as a top priority -- but it's the biggest challenge for 2022.
Sourcing is on the front line here. To become resilient, you need to have multiple suppliers that can act as a backup in the event of failures. That robustness in your supply chain is key to success. 
The other major trend is sustainability. There is an onus falling on the shoulders of procurement professionals to find ways in which we can operationalise sustainability. And likewise, sourcing's at the front line again. Sourcing teams need to be gathering data around Scope 3 emissions, for example. 
More advanced sourcing and intelligent procurement techniques are going to be needed to help mitigate the problems of greenhouse gas (GHG) emissions and other issues among suppliers. 
What is intelligent procurement?
Our company Keelvar is actually an Irish word. It means "a sense of better intelligence". Intelligent systems for procurement is what we do.
Procurement can leverage intelligent systems to increase the scale and expressiveness of communications with suppliers. Computing power and algorithms can study and analyse trade-offs to guide your company to the best supplier and award, depending on your unique criteria. 
How can organisations realise the value of intelligent procurement?
Businesses should start small and test out intelligent systems in specific categories first. It makes sense to build confidence incrementally, and an ideal approach is to pick a few projects where there's significant spend. 
Teams will realize that you not only can you reduce your costs, but you can help suppliers increase their margins. That can be a win-win when you're gathering much richer information from the marketplace. 
How did you find yourself to be in the procurement industry?
Prior to Keelvar, I was a lecturer in artificial intelligence at University College Cork. I published research on topics around computer science and economics, machine learning and game theory. I especially enjoyed researching how business and trade was transitioning to the internet. One topic that intrigued me the most is how businesses could leverage new computing power to make sourcing decisions with an ever-increasing number of suppliers. 
This was during a time when companies like Amazon were expanding rapidly due to the web. Procurement teams were finding that web-based applications were becoming a critical enabler for making quick, intelligent decisions in complex awarding scenarios.
As a result, companies started to reach out asking for consulting expertise to help with sourcing projects. That's how Keelvar came into being and how I got involved in procurement.
Is technology the answer to the challenge leaders are facing in procurement?
Technology is very important, but a blend of solutions is needed. Both staff training and supplier training is crucial, as well as doing research on the market.
Softer skills are especially becoming important in procurement. What we see most of all is automation complimenting softer skills. The best performing procurement and supply chain management teams are embracing automation and leveraging its people alongside tech.