Executive Profile: Samir Bodas, CEO of Icertis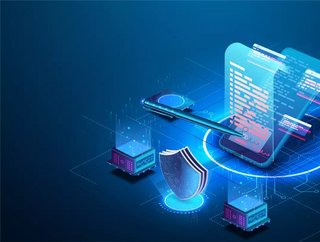 Procurement magazine profiles Samir Bodas, CEO of Icertis,
Executive Summary
CLM is a $20 billion software category, one that is based on the theory of leveraging technology to unleash the power of contracts. Contracts establish the rules of engagement between two parties and essentially define how a business runs.
"A little over ten years ago, Monish and I founded Icertis with a vision to transform the foundation of commerce. How? By becoming the contract management platform of the world," says Samir Bodas, CEO and Co-founder of Icertis.
With a 20-year track record of leading successful, category-defining companies, Samir Bodas, CEO and Co-founder of Icertis, had the experience that allowed him to do just that. Today, Icertis is considered the undisputed leader of CLM, and in 2019 it became the first CLM company valued at over $1 billion. In addition, in 2021 they were recognised for the second consecutive time as a leader in the Forrester Wave: Contract Lifecycle Management For All Contracts Q1 2021 report.
Bodas says that thanks to their "unmatched technology and category-defining innovation, companies are doing more with CLM than they ever thought possible and improving their business in ways they never imagined. Be it reimagining contract-based sourcing, optimising contracting provisions, or reinventing how to create and settle rebates and promotions, we've helped companies unlock value–by thinking differently about contracts."
Icertis Contract Intelligence
For Bodas, whose leadership style is guided by Icertis' FORTE values—Fairness, Openness, Respect, Teamwork, and Execution, the journey is just as important as the destination.
Prior to co-founding Icertis, Samir spent 7years in multiple positions at Microsoft, holding the position of Director before moving to imandi as VP of Merchant Business Development. Subsequent, he served as CEO for IT services firms Disha Technology and Aztecsoft. 
Much to the delight of his family, Samir is a golf addict that can be found either golfing or reading about the subject. However, when he's not busy with golf, he is also a board member of the Seattle chapters of The Indus Entrepreneurs (TiE) and Pratham USA.
TiE, a network of Angel investors, is on a mission to "foster entrepreneurship through mentoring, networking, education, funding and incubation. With a focus of giving back to the community, TiE's focus is on generating and nurturing the next generation of Entrepreneurs."
Established in 1995, Pratham USA's goal is to provide education to children, "every child in school and learning well" is their mission. 
Working in collaboration with governments, communities, parents, teachers, and volunteers, looking for innovative solutions to addressing the gaps in the education system, Pratham USA is one of the largest and non-governmental education organisations in India. 
Education
Samir has an MBA in Marketing and Finance from The Wharton School, as well as a BA  in Computer Science from the University of Texas at Austin.