Exclusive Video: TealBook CEO on US$50m Series B Funding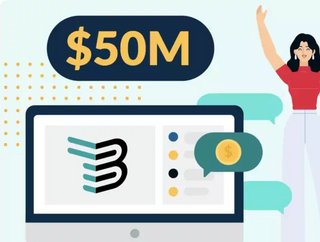 TealBook founder and CEO Stephany Lapierre on the company raising US$50m in Series B Funding for its procurement supplier data solution
TealBook, the supplier data foundation that enhances supplier data and powers e-procurement technology has raised US$50 million in Series B Funding. TealBook will use the funding to accelerate its rapid growth even further – having grown revenue by 350% since January 2021.
TealBook today also announced key partnerships with software providers including an SAP partner in the SAP PartnerEdge program. 
As well as working closely with SAP, TealBook also partners with the likes of Workday, JAGGAER, Ivalua, GEP, EcoVadis, Beroe, RapidRatings, and RiskRecon, who all share in the vision that excellent supplier data is a universal and agnostic requirement for transformative procurement.
"Organisations need access to quality and up-to-date supplier data at the speed and scale that can keep up with market dynamics and growing global requirements," says Stephany Lapierre, Founder and CEO of TealBook. 
"Despite heavy investment to accelerate digital transformation, companies have been challenged with supplier information that is siloed, stalled, incomplete and often unusable. The supplier base is an enterprise's biggest untapped asset. If optimised properly, it can deliver hundreds of millions of dollars in value." 
Using AI to enrich supplier data and provide insights
TealBook uses AI to autonomously enrich supplier data across millions of global suppliers. The platform can then provide an enhanced and consolidated view of an organisation's entire supplier base, providing valuable insights and reporting capabilities.
Watch the exclusive interview with Stephany Lapierre of TealBook as she discusses the funding and partnerships with Procurement magazine: