Everest Group: TCS is a leader in procurement outsourcing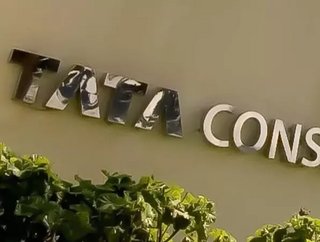 Leading Global Research Firm Everest Group flags TCS as a leader in procurement outsourcing, noting its strong consulting and technology capabilities
Everest Group's PEAK Matri Assessment for Procurement Outsourcing Services has highlighted TCS's dominance in the sector. Tata Consultancy Services boasts an abundance of high quality, well sought after, and well-maintained industry capabilities making it a powerhouse in setting the procurement outsourcing standard. Placed on a pedestal, TCS was noted for its portfolio of procurement experience and widespread geographic reach.
TCS's capabilities provide foundations for procurement growth
"TCS is helping customers navigate evolving market complexities and supply volatility using an AI-driven human-machine collaboration framework to enhance resilience and increase speed-to-market in the procurement function, helping CPOs influence demand, drive innovation, and foster strategic supplier relationships," says TCS's Global Head of Cognitive Business Operations, Ashok Pai. 
"Our designation as a Leader in this assessment is a reflection of our innovation-led approach, customer-centricity, extensive investments in digital technologies and the resultant market impact."
Additionally, TCS's contribution to the digitalisation of the procurement process was highlighted for its significance in propelling the sector forward regarding its innovative AI-driven and human-machine suite ensuring improved customer satisfaction.
Digital transformation stirred by evolving procurement platforms
Shirley Hung, Partner at Everest Group, notes how TCS's capabilities stand head and shoulders above its competitors, shining the spotlight on why it was so deserving of the title of leader in procurement outsourcing.
"TCS emerged as a Leader in Everest Group's 2021 Procurement Outsourcing (PO) Services PEAK Matrix Assessment due to its holistic portfolio of service offerings and capabilities across the procurement value chain supported by its strong technology capabilities and consulting/advisory practice.
"In 2020, it launched TCS Cognix for procurement powered by its Machine First Delivery Model (MFDM™) framework to accelerate digital transformation among clients. It is also integrating its consulting practice with operations and technology teams to present the best of its procurement capabilities to clients."
Additionally, the consulting company's impressive ignio Cognitive Procurement and TAP are aiding in the digital revolution of the procurement process. The platforms are accelerating customer decisions, purchases, and transactions, helping to revamp the procure-to-pay function and lay the foundations for future procurement platforms to use as a springboard for innovation and digitalisation.