EKA's Treasury Management Solution simplifies procurement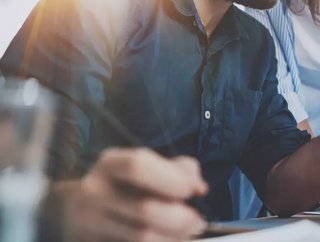 Eka Software Solutions launches its Treasury Management solution that enables customers to manage finances, suppliers, sustainability, trading, and risk
Eka's new Treasury Management solution is ready to go. The cloud-based software provider is giving the green light for the solution's distribution, offering up the opportunity for its customers to take advantage of managing their finances more efficiently and monitoring cash flows. Its ability to streamline the critical business processes across trading, the supply chain, e-sourcing, sustainability and financial management provides an abundance of sought after solutions to help simplify the often over-complicated procurement processes.
New solution platform streamlines business processes
"Over the last decade, we have seen a significant shift in the scope and demands of the CFO office due to globalisation, increasing regulatory requirements, and the speed of technology innovation," says Eka's CEO and Founder, Manav Garg. "Today's CFOs are not only responsible for the company's financial health, but they are also playing a far more strategic role in guiding their company's strategy.
"The operational and environmental challenges of the past to years heightened our conviction of the pressing need to reorient our platform to better meet the needs of CFOs. The introductions of Eka Treasury Management marks an important step in our evolution as a company as we strive to deliver the world's most comprehensive, deterministic platform for business leaders across the energy, manufacturing, mining, and metals industries."
Eka's portfolio of extensive industry experience adds to the anticipation surrounding the solution's launch. With over two decades worth of aiding its clients in goods, materials, and manufacturing to avoid supply chain and market disruptions, Eka has built the foundations for a trusted and efficient digitalised environment on top of a solid history of customer satisfaction. Its ability to merge its clients' procurement to payment business processes, and its capabilities in providing financial advice and information, holds high amounts of promise for the solution's introduction into the industry. 
But what exactly is the solution?
Eka's Treasury Management Solution provides businesses with the means to access tools to monitor and manage their cash, liquidity, working capital, and risk positions. Its main features include: 
The standardisation, centralisation, and automation of cash management resulting in quicker payments and the opportunity to handle a variety of currencies

Better transparency, accuracy, and reliability enabled as a result of more efficient liquidity management

Managing risks in a more strategic manner, thereby able to resolve potential problems as they arise

Improved management of networking capital through working capital management