E2open and Tesco: Modernising Global Logistics Management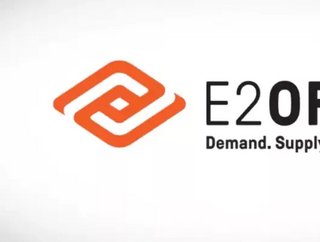 E2open and Tesco announce a global logistics management-modernising collaboration that'll see the retail giant combat ongoing global supply chain shortages
In a world stricken by the COVID-19 pandemic, one of the biggest challenges faced by multinational corporations has been the, now not so, seamless transportation of goods and services across increasingly sophisticated global supply chains. It a complex web of logistics routes that, while impressive to consider, proved itself to be an incredibly fragile system, which, when faced with adversity, suffers from a long-term ripple effect if operations go awry. 
Inspired by the mass disruption and supply shortages that began in 2020 and have lamented their way into 2021 with no apparent end in sight, E2open, a leading network-based provider of 100% cloud-based, mission-critical, end-to-end supply chain management software, has announced that it will be partnering with Tesco PLC, a UK-headquartered multinational grocery and general merchandise retailer, to alter their procurement process and business operations. 
By implementing E2open's platform, Tesco will be replacing its legacy transport management system, drastically increasing visibility, transport execution capabilities, invoice processes, and supplier collaboration─a pressing factor in a world that is trying desperately to get a grip of its planet-polluting tendencies through stringent regulation of scopes one to three greenhouse gas emissions, and the implementation of internationally-accepted─and, indeed, expected─environmental, social and governance (ESG) initiatives. 
The Power of E2open
E2open's network and applications are capable of managing all tiers of inventory, global trade, production, and the logistics of goods from a single, centralised platform nestled up in the metaphysical cloud. Reportedly, Tesco will be able to leverage this platform to align, collaborate with, and orchestrate their ever-growing global community of suppliers and logistics partners, as they strive to service almost 4,000 Tesco-branded supermarkets around the world. 
"With the complexity of today's supply chain, there is simply no room for error," said Michael Farlekas, president and chief executive officer at E2open. "From procurement to logistics to payment, our expansive, integrated platform will provide Tesco with the highest level of visibility into their global supply chain, reducing costs and improving efficiency while providing greater oversight to help avoid consumer shortages."
Essentially, E2open will help Tesco to improve its organisational efficiency through the standardisation of disparate processes across forwarders, models, and regions, which should result in better utilisation by the company, a reduction in detention and demurrage fees, and a drastic improvement to overall stock management. 
Something that, in a time of shortages and excessive strain on resources, all supermarket chains could potentially benefit from implementing.