Deloitte: Shifting to a Digital Supply Network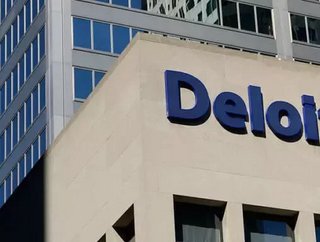 Procurement is more integrated than ever. Stay one step ahead with insights from Deloitte Consulting
When we talk about digital supply networks (DSNs), we're actually talking about a shift in how procurement works. Traditionally, you'd put out an RFP, hear back from suppliers, negotiate terms, and wait for them to deliver the product. You might go hours or days without knowing about delays in shipping or manufacturing. And that—thank goodness—is no longer how procurement works. 
Today, you procure goods in a world marked by rapid shifts in geopolitics, shortages of raw materials and rare earth metals, floods in Europe, forest fires in the Western US, and caught in a deluge of data so overwhelming that sometimes, it feels like you need to build Noah's Ark just to stay afloat. But there's a catch. Says Deloitte: 'For business leaders accustomed to traditional linear data and communications, the shift to real-time access fundamentally transforms the way they conduct business'. 
What

Is

A DSN? 
An interconnected, open system that uses data from multiple points to make decisions. For example, you might have sensors on your container shipments that will let you know when they'll be delivered and how they've been handled. Or, you might have a factory with smart capabilities that catches and flags systemic errors. Whereas the typical procurement process clicks away like falling dominos, each action triggering another action, digital supply networks use multiple sources of data (sensors, IoT devices, predictive analytics) to forecast and react to demand.
For example, Tesco saved US$140mn by using weather data in its predictive analytics platform to help it determine when to stock certain foods, such as coleslaw and ice cream. In a traditional supply chain, managers may have had to manually make that decision; in a digital supply network, procurement teams could use data to automatically scale up their ice cream stock when the weather got hot. 
New Priorities 
According to Deloitte's Adam Mussomeli, Doug Gish, and Stephen Laaper, teams typically managed the four 'Vs': volatility, volume, velocity, and visibility. You tried to optimise cost, quality, and customer service. While these traditional priorities will stick around, supply chain and procurement decision-makers must now take advantage of new tech. As Brian Umbenhauer puts it, you have new possibilities: 
Source to Contract (S2C)

. 

Predict demand with artificial intelligence

Categorise and manage spend in real-time

Know cost for any commodity for all countries of origin

Predict sources of future innovation

Act on timely alerts from all negotiated agreements (indexed pricing, penalties, renewals, etc.) through smart contracts

Procure to Pay (P2P)

. 

Automatically sense material demand and requisition deliveries from suppliers

Exchange goods through validated and trusted decentralised ledgers

Eliminate repetitive processing through robotic process automation

Trigger payments using real-time delivery signals 

Execute automated and secure payment

Supplier relationship management (SRM)

. 

Monitor potential for risks in real-time through the aggregation and visualisation of third-party data feeds

Conduct supplier visits from their own office with augmented reality

Perform supplier audits through crowdsourcing

Monitor sustainability across entire ecosystems through automatic reporting and visualisation
How to Execute 
While the above strategies will help you digitally procure goods, we understand that it's hard to know where to get started. Conducting supplier visits with augmented reality is much easier said than done. So we'll conclude with a couple of pointers: start with a few small, scalable projects and collect data on your progress. Iterative design! This way, you can slowly get others in your organisation on board, keep track of your achievements, and set a chain reaction into motion. 

You can read more details in Deloitte's 'The Rise of the Digital Supply Network'.