Company profile: Meet BSM provider Coupa Software & its CEO
Meet the executive leaders of Coupa Software, a leading cloud platform provider for business spend management (BSM) and its CEO
In Brief
Headquarters: United States
Founded: 2006
CEO: Rob Bernshteyn
Website: Coupa Software
Procurement Magazine Top 100 ranking: #3
Founded in 2006, Coupa Software is a leading cloud platform provider for business spend management (BSM). The company offers comprehensive, open, user-centric, prescriptive, and accelerated solutions, developed with its innovation philosophy in mind:
"At Coupa, we are transforming the way that businesses manage their spend. In partnership with the Business Spend Management (BSM) Community, we are co-creating new and unique capabilities that empower our customers, partners, and suppliers with increased visibility, actionable insights, and solutions to manage their spend."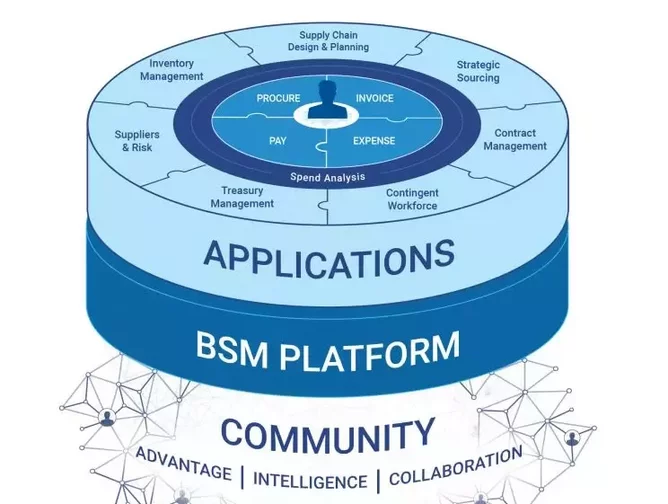 Coupa offers solutions for multiple business needs including: AP automation, compliance and control, digital transformation, ERP integrations, midsized and fast-growing businesses, operational benchmarking, supply chain resiliency, sustainable business spend management, third-party risk management, and liquidity and payments.
Coupa operates in multiple sectors such as automotive, banking, food and beverages, manufacturing, and retail, and is driven by its higher purpose to provide business value.
Meet Rob Bernshteyn, Coupa Software's CEO
With his career spanning over 30 years, Rob Bernshteyn as CEO drives the company's strategy and execution.
With over two decades of expeirence in the business software industry, Bernshteyn's specialties include: Enterprise Software, Software-as-Service, Cloud Software, Product Marketing, Product Management, Project Management, Development, Executive Management.
Over the expanse of his career, Bernshteyn has worked for All-Star Sports Memorabilia, Accenture, McKinsey & Co, Siebel Systems, and SuccessFactor before joining Coupa Software in 2009.
Bernshteyn is also a guest lecturer at Harvard and Stanford business schools, and graduated with a BS in Information Systems from the State University of New York at Albany and an MBA from Harvard Business School.