Closing the performance gap in procurement transformation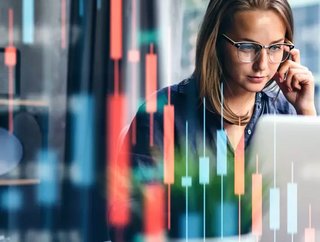 Roman Belotserkovskiy (McKinsey & Company) and Nicolas Walden (the Hackett Group) discuss the performance gap in procurement transformation
Living in a world with increasing disruptions, in the last three to four years alone organisations have faced COVID-19, tariffs, inflation, and trade wars. "There have been a variety of things that have happened that highlighted the weaknesses that are in global supply chains and procurement organisations," says Roman Belotserkovskiy, Partner, McKinsey & Company.
"While today the nature of the problems may be different compared to a couple of years ago, the reality that we are seeing is that volatility in general is increasing, and that has challenged procurement to be able to sustain the globalised, just-in-time (JIT) model. Instead these disruptions are calling for a more sophisticated function, that is more tuned into your supply market, and better partnered with internal stakeholders. In a world that is getting more challenging, these features will be needed in procurement functions," adds Belotserkovskiy.
"In the last decade I have seen more excitement around proven procurement capabilities and effectiveness than I've seen in a long time. I think people are finally realising that procurement can help to weather the challenges and create value for the company. It's raising the profile of what procurement can do."
Understanding the transformation gap in procurement
"In our benchmark database, we are seeing a significant gap between the median performer and the top quarter performer," says Nicolas Walden, Senior Director, Procurement Executive Advisory Membership Programmes, The Hackett Group. "And it's a significant gap, a two to three X difference whether you are talking about cost savings, ROI, number of suppliers, level of automation, or touchless orders. And that gap is growing year-on-year, and it's not one single industry that is outperforming over others It is specific leading organisations across all industries. They have taken a systematic and deliberate approach to invest in their procurement functions, they see the value potential in the future, so they are building in the best practices, they are developing capabilities, people, data and technology."
Agreeing with Walden, Belotserkovskiy adds: "in many organisations procurement is a cost centre, it is not a profit centre. So the investment in technology and procurement can be hard to justify. If you think about the journey of procurement technology there has been a wave of big ERP implementations in the last decade or so, but while these have some procurement features they are not going to fix procurement problems. Organisations have come to realise that they need a whole different layer of specific procurement tools on top of your ERP which many organisations are lagging behind in. So we have been seeing a lack of prioritisation for strategic procurement and investment in technology in the past, but I think, while the gap is still pretty wide, this is starting to change."
"But it's not only technology," says Walden. "It is an entire business change of 'where do we need to get to in two or three years?' Yes we need some new tools, but we also need new roles, new processes, maybe a new operating model, and new data. Success in terms of transformation relies on investing ahead of the efficiencies. 'We are doing this because it's going to give us some benefits.' Too many organisations start to chase down the business case too quickly, they start rolling out new tools, but where is the funding for the new roles needed in order for the use of these tools to be successful? We need to invest ahead in order to deliver these efficiencies."
Adding to Walden's comments, Belotserkovskiy says: "It is important to identify the aspiration for what the function is supposed to, understanding this first, makes it easier to justify investments in things like technology, it provides an anchor for the business case."
"Procurement isn't very good with leading changes," continues Walden, "it's not really a professional skill that we have within procurement. We're still hiring on the basis of sourcing, contracting, and supply management skills. Some procurement functions have dedicated change or transformation teams but it's not common. So there is a massive opportunity to help close this gap by professionalising and levelling up our own skills in being able to more effectively drive change."
Top priorities for procurement leaders in 2022 and beyond
When it comes to priorities for procurement leaders as we start the new year, Walden would like to see investment in people at the top. "It should be, but it's definitely not the top priority," says Walden. "The top priorities for procurement will still be cost savings particularly in today's environment of scarcity and inflation. It will also be third party risk management, business resilience, supply assurance, sustainability, and mastering data and information architectures. We run a study every year that looks at the CPO top 10 priorities, and people are always in the top 10, but it's usually around number seven, eight, or even nine. But I think it needs to be much higher."
Adding to Walden's comments, Belotserkovskiy says: "organisations shouldn't try to wait this cycle out, taking a bet that it is going to come back to normal is a dangerous place to be. We are seeing volatility increasing, and if it's not the next virus then its climate change, it's a natural disaster. Recent history points at a need for increased resiliency so it comes down to what capabilities do we need to build now to deal with recent disruptions. All of the implementations made in response to recent disruptions now need to be built into the fabric of procurement in a sustainable way going forward."