CLM: Democratizing Procurement and Making for Better SX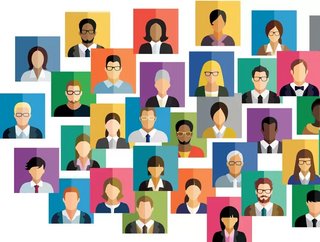 Agiloft and Icertis: The unrealised value of CLM and how the visibility of data can make for a better SX and generate competitive advantage
Contracts define the rules of engagement within a business agreement, defining who does what, at what price, over a specified time. Equally as important, most especially in today's environment, contracts determine who is responsible for what and the repercussions to be faced if things go wrong. 
Contracts are gold mines of opportunity, holding business-critical intelligence that continues to be underutilised and undervalued, more often than not stuffed into a filing cabinet only to be dug out when trouble is afoot.
As CLM software providers begin to widen their lens, encapsulating more of the bidding and supplier selection process, further value emerges. The procurement process can often be nebulous or even abstruse, frustrating stakeholders and hindering outcomes. 
CLM's burgeoning powers simplify and democratise processes, making for a good look that levels up procurement, and makes for not only a better Supplier Experience (SX) but better stakeholder experience while enhancing your brand.
I sat down with Andy Wishart, CPO of Agiloft and Bernadette Bulacan, Vice President and Lead Global Evangelist at Icertis, to take a look at the softer side of CLM.
CLM, the secret to better SX
Let's be honest, RFX's have a bad rap, and I would say deservedly so.
But the old saying still rings true. Make it easy for people to do business with you, and they will. I know it may be hard to believe, but salespeople are people too. When deciding where to expend their efforts and sharpen their pencils, suppliers look to the opportunities they're most likely to be successful in achieving. 
Overly cumbersome and bureaucratic bidding processes and opaque or vague selection criteria are likely to impede the process, hinder the outcomes and potentially damage your reputation and deter potential bidders.
Democratising procurement by setting a formal, visible and collaborative bidding, selection and contract management process removes the friction and makes not only for a better SX but a better stakeholder experience. 
Wishart explains, "Defining requirements and establishing clear parameters of what success looks like for that contract helps to democratise the contracting process, and having both internal and external stakeholders involved in that process in a collaborative way moves away from this view of contracts being this black box or magic art that only a few professionals really know how to work. I think democratising the process has some additional benefits across the enterprise that moves viewing contracts as a sort of defensive shield to actually be an encapsulation of how the relationship should work."
"We recently launched an add-on module to our CLM solution that supports sourcing and supplier information management. Part of this solution provides a portal for the suppliers to come in and not just view the contracts as a PDF but to see the data on those contracts as well. They can look at the information they have agreed to regarding how they're performing against that contract.
"So it creates this greater transparency around the contractual relationships. And I think that's important because, before digital technologies like CLM, which encode the relationship between the two parties, it was often the case that the two parties would wait until there was a default or a broken promise that forced them to look at the contract. Now we're able to monitor performance and make adjustments before you get to that point, and transparency is a really important part of that."
Equal Access and Opportunity for All
Advanced digital contracting allows procurement leaders to level up their game and take a more holistic approach to procurement, mitigating risks and ensure the capturing of negotiated cost savings. All while setting the stage for supplier relationship management fair and equal access to opportunities to allow for diverse and inclusive procurement practices.
Cumbersome processes hinder SMEs and minority businesses from being able to participate in the bid process. Removing the barriers with streamlined digital processes widens the pool of potential suppliers and makes for a more competitive and inclusive landscape.
Bulacan, a passionate advocate for Diversity, Equity, and Inclusion (DEI), shares her thoughts. "It is not just looking at contracts or the playbook or what's maintained within the four corners of a contract. It is about how we start those relationships and how we interact with those suppliers before that relationship becomes a contract. You have to look at it as a full life cycle, and that's where technology comes into play.
"That's why more companies are adding and integrating processes to manage suppliers and information into their contract platforms. How you manage relationships throughout the life cycle of the agreement, including the data and the metrics that you're pulling about supplier performance, is especially important when you're looking to diversify your supplier base and democratise the supplier onboarding process. 
"You want to be able to measure the success of these diversity programs and suppliers. You want to be able to measure where there are improvements to be had, and you get those insights from the data that you can pull out of these CLM systems that contain robust supplier and vendor information.
Bulacan asks companies to consider their historical processes and the impact it has had on supply chains. "When you look historically at why diverse businesses have been excluded from RFPs and processes by which we choose suppliers, you realise that in many ways, there are systems of inequality in place. You have to have a particular sophistication and maturity--and that sophistication comes from past vendor experience. And unfortunately, minority-owned businesses haven't been part of those systems, and they aren't considered because they haven't had access to these experiences. So we are just replicating the same outcomes and not diversifying.
According to Bulacan, in order to meet the end goal of democratising a supply chain or procurement process, you must first look to remove artificial barriers and simplify. "Companies need to identify these barriers and determine why they are in existence and whether they unintentionally block the inclusion and retention of diverse suppliers. Do you have objective data that truly supports a supplier's ability to perform under the agreement? If so, make your decisions based on that data and remove those other artificial barriers. This will make room for equal access to opportunity. It's something for companies to think about."
As an example, Bulacan points to some of the complex, burdensome processes that contracting might represent. "For instance, the contracting process can often be incredibly onerous, especially if you're contracting with the big behemoth, global organisations. In order for a diverse supplier program to be successful, not only must they look at "who" they are contracting with, but they must also look at "how" they contract. Initiating these programs can be a catalyst to look internally at business processes to make them more agile and more efficient.
"It isn't about lowering quality standards or increasing risk in the name of "diversity", there are things that we can do within the contracting process to maintain the same quality, meet our business objectives and bring these diverse businesses and suppliers into the fold and make them successful.
"The good news is that these are improvements of simplification and efficiency will have benefit across the entire supply chain, regardless of the type of supplier, diverse or otherwise, that you have a relationship with. Companies should embrace the opportunity to prioritise, take a look at the contracting data, and determine whether you are creating artificial barriers in that onboarding process or within the contracting process.
The Heart-Led Consumer
As we said, CLM doesn't just make for a better supplier experience. Bulacan points out there are two other major stakeholders that you stand to win the hearts of. 
"There are two other stakeholders that come to mind when I think about this new way of approaching procurement and supply chain. First, let's talk about the end consumer. If I look at Gen Z and Millennials, they are making buying choices through a lens of social impact and will drive their spend to companies that align to those shared values. 
"I was just recently speaking to an executive who observed that this generation doesn't just "give at the end of the year", they give every day based on their buying choices. For instance, they've bought this watch knowing the company has ethically and sustainably sourced the materials to create it, or they buy these pair of socks because they know that the business will provide a pair of socks to the homeless in return. This generation has a different mindset about how people give and support communities and make a social impact. They're willing to pay premiums to meet those social impact goals, whether it is to support women-owned businesses, black-owned businesses, businesses with LGBTQ+ or veterans. 
"I think this changing consumer sentiment is one that procurement and supply chain needs to be able to meet. And so organisations need to be able to show performance and alignment through data, and they can capture and mine that data through technologies like CLM. 
The Talent War
In order to remain competitive, businesses must concern themselves with attracting and retaining top talent. "There's a war for top talent across industries, and it's apparent that employees want to work for companies that mirror their social values," says Bulacan.
"In interview loops for employment, employee candidates are asking: 'What's commitment to diversity?' And it can't just be verbiage on the front page of your careers page, but asking for demonstrable, quantifiable ways that you're meeting that commitment. Companies have to be prepared for a more sophisticated consumer and employee, and they want to see it in more than just words on a webpage or performative ways. They want to see data. Having contractual commitments and auditable trails through contracting and technology helps you to do that."
Bulacan points out that consumers today not only have the data available to them to make informed buying decisions, but they also have the powers to broadcast and share information – both good and bad-- quickly and to a large group of people. Those who consider themselves champions of the planet and all of its people stand at the ready, willing to leverage the powers of social media to shine a light on those they consider to be falling short of expectations.
The next frontier: Performance management
Before we wrap up, Wishart takes a look at the next frontier of CLM, where data can be leveraged for proactive performance and contract management. "As we look forward to the future and our vision for elevated contracts within the enterprise, one of the things that we're working on right now is capturing those obligations within a contract and codifying them as tasks. For instance, we can determine what the termination terms are and what the renewal rights or obligations are. We can codify that and monitor it.
"Another more advanced example is a software service agreement. If you're procuring an enterprise software and the supplier commits to a service level agreement, and if that service level is not met, that may trigger the payment of credit for that service. We believe it's feasible for us to encapsulate that as code, attach it to the contract, have the CLM system connect to the monitoring system, and determine its service level. And if the service level drops, automatically notifying that payment needs to be made and ensuring that both parties are aware of the trigger of that credit.
"It becomes that sort of performance management whether that's supplier performance over a set of contracts or contract performance in an individual contract, I think that's the next frontier in execution and automation of contracts."