Punch Powertrain: Ten days to digital strategic sourcing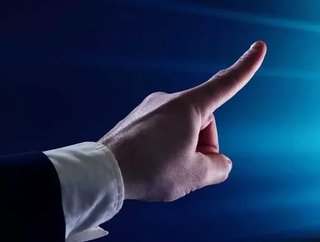 Partnering with CKS Benelux and Ivalua, Punch Powertrain deploys strategic sourcing to improve direct material sourcing...
Working with Ivalua and CKS Benelux, in less than two months, Punch Powertrain had successfully configured and onboarded suppliers, deploying Ivalua's platform in September of 2020 and delivering rapid value in the sourcing of direct materials.
Based out of Belgium, the automotive supplier specialises in sustainable and affordable propulsion system solutions and is leveraging Ivalua's platform for the sourcing of components for its joint venture operations, Punch Powertrain PSA e-transmissions.
Using Ivalua's strategic sourcing modules, Punch Powertrain buyers can now collaboratively define purchasing needs, consolidate tendering documents and enjoy streamlined workflows for managing and comparing costs. With a more efficient process for comparing offers, buyers can now award business based on price vs vale or a lower total cost of ownership. This allows for a more efficient process and increases the companies agility.
Moreover, a reverse auction may be added to the process, which CKS would manage as a third party. A certified integrator and Ivalua partner in CKS Benelux helped buyers and suppliers during the e-sourcing and e-auction phases and configured the platform in just ten business days.
"CKS' and Ivalua's value proposition meets our strategic objectives: digitalise the tendering process, aim for the best purchase price and optimise the time spend of our buyers in this program – allowing them to focus on the essence. It is a true boost to efficiency and competitiveness in innovative sectors of the automotive industry to be able to rely on the expertise of experienced partners. We are very much looking forward to open a new chapter with Ivalua in 2021 by rolling out the Advanced Product Quality Planning (APQP) module together with supplier quality performance management tracking."— Juan-Carlos Flores Regla, CPO of Punch Powertrain.
"We are developing our ecosystem of partners to provide business advice and value-added service around our preconfigured, direct-sourcing solution. We are delighted that Punch Powertrain validates this strategy and relies on the dual expertise of CKS and Ivalua".— Gabriel Giret, Head of Alliances EMEA at Ivalua.
"The CKS Group companies are extremely proud to have delivered with a reduced lead time – as is always the case in manufacturing – their technical expertise on Ivalua together with precious experience of procurement needs within the automotive industry. The Ivalua solution empowers us to deliver value to CPOs throughout Belgium."— Pierre-Edouard Labbé, Managing partner at CKS Benelux.