Capgemini: Key Trends in Supplier Management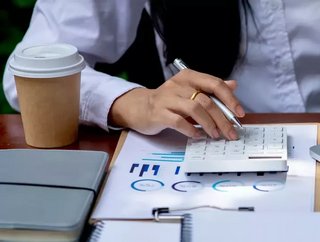 Capgemini's Digital Procurement Report 2020-21 talks key trends, software solutions, and success metrics to supercharge your network
Ages ago, you might have dropped by your supplier's store on the way home from work. But now your suppliers are spread all over the globe, from Asia-Pacific to North America. Imagine creating a web of strings between your fingers. Now pull your hands further and further and further apart. What happens? There's a high probability that as you expanded the network, one of the connections snapped. 
The truth is, as we widen our supplier networks—getting access to more high-quality, innovative goods—we risk losing track of what's going on in our supply chains. According to Capgemini's Digital Procurement Research 2020-21, we have to share data in order to maintain our global networks. Here's what they say are the key trends in supplier management:  
Supplier Selection

. If you rely on a single supplier, your operations will grind to a halt if that supplier runs into any delays. As we've seen with COVID, single sourcing is risky! This is why more procurement teams will choose to distribute their operations between several suppliers—sometimes in regions that are far apart on the map. 

Risk Management.

The more tiers you have in your supplier chain, the more catch points you have for things to go wrong.

Capgemini suggests using software solutions

—there are many—to assess the level of risk of each of your suppliers. Yes, these assessments usually rely on third-party data. But the risk management industry is getting more and more standardised, which makes for more reliable data. 

Strategic Supplier Collaboration.

Just like the pandemic brought procurement leaders into boardrooms to talk to CEOs, it upgraded the role of suppliers. Many of the issues that you're trying to tackle, from complying with ESG regulations to improving production times, start with your suppliers' factories. They have the knowledge.

According to Capgemini

, you should chat with them directly on your procurement platform—so that the lines of communication are always open. 
What Do Software Solutions Offer? 
When you first select a software programme to help you manage your suppliers, you'll want to evaluate its features. Here's a quick breakdown of how programmes stack up: 
42%

allow suppliers to submit ideas for relationship development. 

71%

offer risk assessments based on qualification questions 

23% i

dentify unforeseen supplier risks based on third-party data 

61%

autoscore KPIs based on third-party quantitative data 
Which Five Factors Determine Success? 
Based on their experience in building networks for both invoicing and purchasing, Ewa Schramel and Padmashri SR from Capgemini lay out five critical project areas: 
Clear Strategies 

Specific Processes

Clean Vendor Data 

Strong Change Management Approach

Continual Review and Revision
'When Mark Zuckerberg first built Facebook', they conclude, 'he had no idea how extensive his network would become. He did, however, understand the key ingredient: a common cause'. As you work on your supplier connections, remember: supplier networks follow the same logic. A single suggestion: Collaborate.