Capgemini and Origo appointed to deliver digital revamp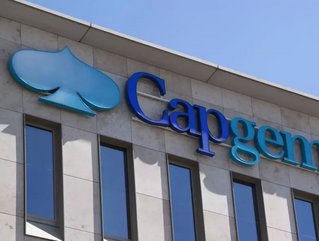 The Pensions Dashboards Programme announces the appointment of Capgemini and Origo to deliver its new and improved digitally transformed architecture
Capgemini and Origo already hold well-respected and highly sought after industry reputations, making them the first port-of-call for the Pensions Dashboard Programme when scouting for companies to take on the challenge of digitally transforming its practices. Adding even more merit to their already impressive portfolios, the companies have agreed to tackle PDP's software, upgrading it to improve customer experience and enhance it to suit the digital age. 
Teaming up to deliver the pensions finder service, governance register, and consent and authorisation service, Capgemini and Origo are taking on the digital innovation endeavour with open arms. 
Companies collaborate to enhance digital services
"Today's announcement of a digital technology supplier marks the moment when dashboard move off the drawing board and becoming real," says Richard James, PDP's Money and Pensions Service programme director. "I'm delighted to partner with Capgemini and Origo, who really impressed us with the quality of their bid; and whose deep pensions industry expertise coupled with extensive experience of delivering major programmes makes them superb partners for the programme. 
"PDP now formally moves into its delivery phase, and I am looking forward to working with our new supplier, and across the industry, to make a success of pensions dashboard, and enable individuals to take control of their retirement planning."
Following the end of the first phase of the PDP, the programme is now entering into its development and testing phase with a focus on the production of software to adapt, fine-tune, and ease the process of pension dashboards, trialling the ecosystem with the help of organisation volunteers. 
Dashboards set for digitalisation 
"This is a crucial milestone for the dashboards programme, taking things to the next phase, where the concept starts to become a reality," says Guy Opperman, UK Pensions Minister. "We've already put in place the primary legislation needed to pave the way for pensions dashboards. 
"Now, the programme, in partnership with Capgemini and Origo, can start to implement the technical elements, bringing the delivery of the first functioning dashboards even closer."
Opperman is an avid believer that data and digitalisation are key for continued success, and that utilising the resources available results in an improved experience for everyone involved. 
"I have previously urged pension schemes to get their data ready for dashboards," he continues. "My message remains - schemes should be improving their data quality as part of their preparations for participating. 
"The clock is ticking and this achievement is yet another reminder that schemes must be getting ready to connect."