Breaking down silos in procurement with a BSM platform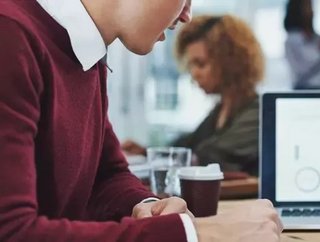 Coupa Software's Michael Schanker explains to Procurement Magazine how industry leaders can breakdown silos in procurement with a BSM platform...
Spending the early years of his career at Siebel Systems, Michael Schanker, VP of Strategic Marketing at Coupa Software likes to parallel Business Spend Management (BSM) to CRM. "It's something that I've lived and experienced," he says. "Siebel Systems was really the creator of the CRM category, there wasn't one before." Instead companies operated with multiple organisational silos: "Now nobody questions the fact that you have to have a CRM strategy and platform." 
Being an enterprise software veteran, Schanker sees the same parallels happening in BSM. "This is why I like to use this parallel, it's the same sort of thing. I can see the same thing being created before my eyes." 
Continuing with the similarities between CRM and BSM, Schanker likes to use the analogy that "before CRM people had sales or service or marketing software and processes, but no one had thought to unify all that into a single platform. Now it's something that people take for granted because it's all centered around the customer. Similarly, BSM platforms are centred around the idea of unifying spend in one place and all the information intelligence that you can harness from that."
How can a BSM platform breakdown silos in procurement?
"So very often we see that technology can be a catalyst for change, but ultimately there's change management that has to happen in the organisation," says Schanker. "A simple example is 10 years ago, maybe even five, procurement functions such as purchase orders, invoicing, and accounts payable were conducted as different processes, by different groups of people, with different software technology supporting them. Today the idea of those functions being separate instead of together would have people scratching their heads because they've seen the benefits."
As the benefits continue to grow, Schanker adds, "better cash forecasting has certainly become a lot more prominent of a process over the last year when cash really became king for a while. Understanding that a better cash forecast comes from what invoices might be coming in and what large purchase orders might be working through approvals; the idea that you can't work in silos in procurement or accounts payable or treasury, that if you have a system that makes it easy to share data and easy to collaborate through your processes, that's the way that you're actually going to be able to accomplish individual and joint goals for the company.
"So I think that is the way you can break down those organisational silos by using technology as a catalyst to illustrate the ways that these different groups can get more value together than they could trying to work by themselves."
What are the challenges when adopting a BSM platform?
"One of the biggest challenges is building awareness for it across the organisation," says Schanker. "Procurement can't be as effective operating in a silo, they really need to orchestrate spend processes across the supply chain, across finance and really across employees in every department of the company, and sometimes there isn't broad awareness of why these decisions matter. They don't necessarily understand the big picture of how it's going to help the business be more effective, more efficient, and mitigate the risks that are out there."

Another big challenge Schanker identifies is 'legacy views' across a business of what procurement's mission is. "It's really so much more than cost savings. If you can control your spend the right way and think about it as reallocation and not just savings, you could be working on maximising revenue opportunities. There's really a broader remit that procurement has, but there's not always a broad understanding of what it is they're trying to accomplish beyond just savings."
The value of a BSM platform for procurement leaders
Greater effectiveness by optimising spend and liquidity
Greater efficiency by improving operational processes
The opportunity to increase agility and mitigate risk
"I think specifically in the moment that we have all found ourselves in over the last year, you've got CEOs and boards demanding more agility out of the business. In order to display agility as a procurement leader, a supply chain or a finance leader, you really have to have visibility and control and understand where the dollars are flowing, and how those decisions are being made so that if you need to re-allocate any of those funds or you need to stop spending or start spending in a new area, you have the ability to do it quickly. That's really what CEOs are asking for when they ask for more agility in the business," says Schanker. 
What are the best practices for adopting a BSM platform?
First things first, Schanker starts by highlighting the need to understand all internal stakeholders, and who will be impacted by a BSM platform. "Folks don't always understand what the full charter and potential of the procurement organisation is. So I think, for procurement leaders, it's important to make sure all stakeholders understand the benefits and are prepared to start thinking about the change.
"The sooner you can have those conversations, the sooner you're going to be able to really think about what this project looks like, because it's never just about the technology, right? It's about people, process and technology, and it's an opportunity to drive processes that are more effective because they're more connected; you use the technology as a catalyst for that."
Next Schanker details the need to evaluate different technology platforms. He explains that procurement leaders should not merely focus on the solutions completing individual functions as best as possible, but to "focus on integrated processes, collaboration capabilities, community intelligence and the aspects of the platform you choose that will actually help you collaborate within your organisation - and also collaborate better with your suppliers and collaborate potentially with other customers across the community." 
What trends are emerging in the BSM market?
"Now, I will initially get eye-rolls when I say artificial intelligence because everyone is saying they're using artificial intelligence and machine learning and all these other fancy techniques on a big pool of data, and business spend management is no exception. But I think where it stands out is where the current innovations are really coming in terms of very practical, down to earth applications of artificial intelligence," says Schanker. "AI thrives on large data sets. The more you can look at patterns of spend, not just within one company, but across a community of companies, the more you can understand what sort of patterns of spend look suspicious or which suppliers are the riskiest to work with, as well as benchmark your performance against other similar businesses. So I think that's really the most exciting innovation right now."
Circling back to the way BSM is perceived, Schanker emphasises that BSM "used to be more narrow". "People thought it was just procurement and invoicing and payments. But I think they've seen, with some of the recent innovations around bringing more supply chain processes and information into the fold, that the breadth of BSM and the value that they can get from it is actually broader than they had maybe previously realised.
"I think those are the two big areas of innovation that are stretching the boundaries of where BSM can add value. And then applying artificial intelligence and other algorithms across very large data sets to drive more effectiveness, more efficiency and more risk mitigation," adds Schanker.
What in store for BSM in the next 12 to 18 months?
"I think the biggest area of evolution and innovation is going to come in the connection point between the supply chain processes and the rest of business spend management," says Schanker. "Currently there are a lot of organisational silos in supply chain. Leaders today are facing many challenges, including product innovation, geographical risk of suppliers, sustainability, and diversity and inclusion. 
"All of these challenges require supply chain to collaborate across the organisation with procurement, with finance, with other areas in order to succeed in those initiatives," continues Schanker, who believes that the realisation of "having technology that can pull those processes together, and then carrying that all the way through to the relationship with suppliers to make sure that they are resilient, has come to the forefront with supply chain executives. And I think we are going to see the connection between supply chain and procurement get closer and closer over the next 12 to 18 months."
Fostering collaboration with a BSM platform
"There are lots of ways that BSM can help foster collaboration," says Schanker. "One is that you can build collaboration tools. People think of online communities, forums and information sharing as separate and distinct from the software platforms that they use. But some BSM platforms have started to integrate that collaboration directly into the platform." 
Giving an example of this Schanker reflects on the events of the past year. "When someone was doing a supplier risk assessment and realised they had to come up with a totally new questionnaire to check on supplier risk and controls around the pandemic, there were companies within Coupa that were sharing the pandemic questionnaires that they had come up with and they posted to the community. So when other people were trying to create their own, they could look to the community to see what other folks were doing and use that collaboration as an opportunity to learn from their peers, not just within their company, but across companies, because everyone was trying to figure these things out at the same time."
Schanker also identifies another important piece of collaboration - sharing anonymised, aggregated data across companies. "This is something that Coupa has really focused on for the entirety of its existence: the idea of being smarter together, and what could you do with this information in terms of benchmarks or in terms of prescriptive insights that would let you know what's happening? 
"A simple example is as an individual company, my ability to assess the risk of my supplier base is limited to my interactions with those suppliers. But if you think about all the different companies that might be using Coupa, and that are all interacting with the same suppliers, that's a wealth of information that you could use to assess the risk and the performance of those suppliers if you could harness that in an anonymised and aggregated and safe way."