BMG: Launches July 2022 Edition of Procurement Magazine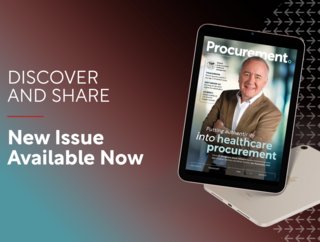 The July 2022 edition of Procurement Magazine includes interviews with leading experts and executives from Walgreens Boots Alliance, Santander UK, and more
BizClik Media Group, the UK's fastest-growing publishing company, has published the July 2022 edition of Procurement Magazine.
The digital edition of Procurement Magazine is a trusted industry source for in-depth reports and interviews with the leading minds in the procurement industry.
This month's edition features an extensive lead interview with Jim Townsend of Walgreens Boots Alliance, about the company's procurement evolution, digitalisation journey and ethos. "Retail and healthcare has revolutionised over the past five years, and the pandemic has further accelerated development within these sectors," said Townsed.
The July edition also contains extensive interviews with key thought leaders from Santander UK, Anheuser-Busch InBev, Terzo Cloud, Shell, Doka, TransUnion, and more!
Uncertainty and sustainability
Over the last year, uncertainty and sustainability have been key procurement trends, echoed in this month's issue of Procurement Magazine.
Speaking with leading executives from Tradeshift, HICX, UiPath, HFS Research, DeepStream, PwC, Kissflow and Sievo, Procurement Magazine strips back the procurement processes to understand the value of technology adoption; unearth the fundamentals of responsible sourcing; navigate the complexities of vendor management; and determine how the function can develop 'the right kind of culture'.
"If you look at the disruption that's taken place over the past two years, the foundations of responsible sourcing and supply chain resilience are very closely related" - Jonathan Laverentz, head of digital innovation, Tradeshift, Inc.
You can visit Procurement Magazine for daily news and analysis of the ever-changing procurement industry, or click here to read the digital magazine.
About BizClik Media Group
BizClik Media Group (BMG) is one of the UK's fastest-growing media companies with a global portfolio of leading industry, business and lifestyle digital communities.
BizClik's expanding portfolio includes Technology, AI, FinTech, InsurTech, Supply Chain, Procurement, Energy, Mining, Manufacturing, Construction, Healthcare, Mobile, Data Centre, Cyber, and Sustainability.
For more information, please visit https://www.bizclikmedia.com