BizClik Media: November edition of procurement magazine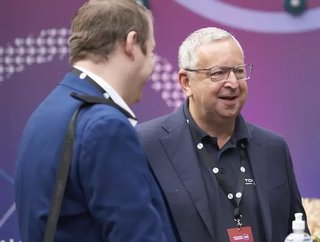 The November edition of Procurement Magazine includes interviews with leading experts and executives from Ivalua, Icertis, BCG, G4S, Mircosoft, & UMass
BizClik Media Group, the corporate storyteller to the world's largest brands, has published the November edition of Procurement Magazine. 
The digital edition of Procurement Magazine is a trusted industry source for in-depth reports and interviews with the leading minds in the Procurement industry. 
This month's edition features an extensive lead interview with BCG's Marcell Vollmer, Chief Procurement Officer, on preparing for the future of procurement.
"In Germany, we have lots of these car manufacturers, who are really very well known for their engineering and this is now shifting. The requirements for procurement have fundamentally changed," said Vollmer.
The November edition also contains extensive interviews with key thought leaders from Ivalua, Icertis, G4S, Mircosoft, University of Massachusetts, BI Group, Home Trust, Southeastern Railway, and CM Group.
Georgia Wilson, Editor in Chief of Procurement Magazine, commented: "Basking in the afterglow of Procurement & Supply Chain Live, where industry leaders came together, many for the first time, in person, to debate a range of topical subjects from pain points in procurement, and supply chain transformation, to the growing diversity and inclusion in the sector and the successes of the gargantuan project, Test & Trace. Procurement Magazine brings to you this month an issue jam packed with insights, thought leadership, and brand new content from its debut event that celebrated the industry's transformation!"
You can visit https://procurementmag.com/ for daily news and analysis of the ever-changing procurement industry, or click here to read the digital magazine. 
About BizClik Media Group
BizClik Media Group (BMG) is one of the UK's fastest growing media companies with a global portfolio of leading industry, business and lifestyle digital communities.
BizClik's expanding portfolio includes Technology, AI, FinTech, InsurTech, Supply Chain, Procurement, Energy, Mining, Manufacturing, Construction, Healthcare, Mobile, Data Centres, Cyber, and Sustainability. 
For more information, please visit https://www.bizclikmedia.com