Beroe Inc: Digital Tools Essential to Category Strategy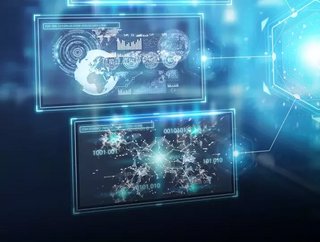 According to Beroe, intelligent tools like E-RFX, e-Auctions, and e-Contract Management will help you strategise for the future
Procurement has taken on a newly strategic role in business: anyone who's lived through the events of the past year knows that. Team members are now expected to invest in dual- and multi-tier suppliers, analyse which suppliers are at risk of failing from COVID and which have grown more resilient, and mitigate the risk that their next shipment will be trapped in the Suez Canal. According to Beroe, however, artificial intelligence and automation can help reduce the weight of these new responsibilities. 
'These tools are necessary', said Valekumar Krishnan, Vice President at Beroe. 'Without these tools, [category strategy] becomes extremely challenging because of the many aspects that need to be considered to devise the perfect plan'. 
Why is Category Strategy Critical? 
Category strategy originally came about out of the mind of Brian F. Harris, a professor at the University of Southern California who changed the way that suppliers did business. Essentially, he suggested that materials be grouped together with products that met the same customer needs. This way, procurement managers can better judge client buying patterns and market trends. Plus, it also comes with a few more benefits: 
Clarifies decisions about which products to focus on 

Helps assign team responsibilities 

Focuses on client wants and needs 

Promotes team members talking about and sharing information 
'Having an effective category management strategy is almost essential', said Valekumar. 'It's a challenge worth pursuing to [drive profits]'.
Which Digital Tools Will Help? 
As the world's leading provider of procurement intelligence and supplier compliance solutions, Beroe works with 10,000+ companies worldwide, including 400 of the Fortune 500. Obviously, e-Procurement is here to stay, along with e-Sourcing. Using the latest tech can accelerate savings, help with transparent supply chains, and streamline how your team operates. But let's focus on three main procurement tools. 
e-RFX.

You no longer have to print out your requests for information, bids, or proposals. Instead, there's software that will securely send your documents to suppliers, get their signatures and information, and flip it back. What's more,

intelligent content extraction

(pretty much just a fancy term for AI scanning and collecting PDF data) can help you compare your bid offers in a spreadsheet or similar format. 

e-Auctions.

Real-time bidding increases efficiency and often leads to more competitive offers. If you save even a little on the main bids, you can then pass on the cost savings to the rest of your business, suppliers, and sub-tier bits of your supply chain. According to ProcurePort, e-Auction tools can help teams save

between 18% and 40%

. 

e-Contract Management.

Creating a central place for your documents to go virtual makes it more likely that you'll always have access to them. You won't spill coffee on them or misplace them in an old filing system, and if it's automated, you can help minimise human error. Having this type of reliable, easily available supplier data is essential to building long-term supplier relationships. 
Overall, digital tools help provide the information you need to concentrate on strategy. As Beroe states, artificial intelligence and automation make it easier for your team to do a better job at their core tasks. These tools focus on globally available, real-time data, which lets teams analyse their gaps and opportunities. Said Jacob Larson, Head of Digital Procurement at Maersk Group, 'Any procurement organisation in the world can save a lot of time and money'.