BCG: Procurement of the Future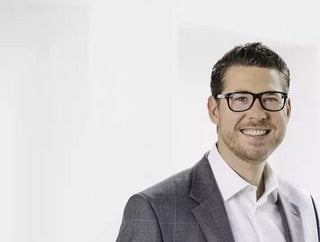 Daniel Weise and Dr Wolfgang Schnellbächer on leveraging AI for Procurement excellence and how they see procurement developing
Summer has just arrived in Mannheim. Germany, and Daniel Weise, Managing Director and Partner at Boston Consulting Group (BCG) and his business partner and co-author of Jumpstart to Digital Procurement: Pushing the Value Envelope in a New Age, Dr Wolfgang Schnellbächer, Managing Director, Partner and European Leader of Procurement Practice at BCG are sweating their way through it.
I have a sneaking suspicion I may be one of the lucky few who get to see these men sweat, although only literally. These men are true industry leaders— having written THE book on digital procurement. Yet, I always find myself fascinated by their lack of airs. They possess a superb blend of smiles and congeniality, words spoken with the passion of an industry newbie but grounded by the unwavering confidence that comes from vast experience and in-depth knowledge.
These men know their procurement, and they love to talk about it, even with the likes of me. So, of course, I took full advantage. Let's dig in, to what I dug out.
The Future of Procurement
Wolfgang shares what he believes procurement will look like in the not so distant future. " In five years, procurement will look completely different versus today. Let's start with how it looks today. Today you could differentiate three types of procurement functions. You have strategic buyers defining categories and, of course, leading the big negotiations and alignment with business partners. On the end, you have the transactional buyers executing the defined strategy. And then you have the third category of people who are primarily working on topics like research, data gathering, and so forth. 
"In the future, the strategic buyers will still be there at the same size, but they will be working completely differently, very much steered by AI and working on wider value generation topics versus just savings. The second group will shrink. A lot of operational tasks now performed by the group will be retasked to bots and other more seamless, integrated systems between buyers and suppliers, but also between buyers and the overall company and business partners.
"When you look at what the operations people do today, there is a high share of redundant activities. And lastly, the third group of cross-functional people will expand massively. You will have more people dealing, for example, with master data in order to fulfil the needs that we just laid out. You will have AI programmers. You will have people who deal with robotic maintenance engineering. That is where the new capability is going, and that's where companies should invest overall. When you look at the total size of the function, it will shrink because of the loss of these operational people. But it's going to be a completely different function, with stronger value generation, different roles, and overall more strongly led by digital."
Leveraging AI for Procurement Excellence 
Daniel explains how Big Data is helping procurement sift through it all and is bringing a whole new meaning to strategic procurement. "In the past, procurement has been very much limited to only driving savings. Companies didn't ask for innovation or sustainability the way they asked for quality, which is, for us, one of the core factors. Now today, big data is making this possible. Why?  Because today companies have large supplier bases. Even smaller companies tend to have thousands of suppliers, and large corporations get into the hundreds of thousands. 
"Big Data is providing us with the right insight on which suppliers, in particular, are most relevant and best suited for the objective, whether it be innovation, better quality control, etc."
Supplier selection
As an example, Weise explains that big data is capable of telling us which suppliers have the most potential for innovation by looking at determining factors such as size and legal entity. "It turns out that core innovation fields are oftentimes triggered by medium-sized companies."  Weise points to BioNTech's development of the COVID vaccine, outsourced by Pfizer, as evidence of the power of medium-sized companies to innovate.
It also turns out that family-owned companies typically spend more on innovation than non-family owned companies, hence why they look at the legal entity as a determining factor. Proving that innovation is born out of necessity, Weise says high-cost regions typically have to be more innovative than low-cost regions. 
Much like a love matching service, big data will take all the relevant factors and data points and help you find just the right supplier with the right characteristics by providing you with a supplier ranking and thereby increasing your potential for success in finding a meaningful connection, I mean, an effective and mutually beneficial partnership. 
On the flip side, it can also help you mitigate risk, highlighting the suppliers that have the highest risk of quality failure, for example.
Of course, the men aren't talking hypothetically. Weise says that after seeing many books on procurement and game theory, they wondered why it wasn't making its way into applications within corporations. This led them to create BCG's AI-based Negotiation Coach. Which, you guessed it, does all of the above. And more.
Go-to-market approach
Defining the best go-to-market approach is another area where BCG's AI Negotiation Coach helps to level up procurement. Wolfgang says, "oftentimes, an RFP is not the right solution. Sometimes it's just too complex for what we want to achieve. The classic face-to-face negotiation is better. Sometimes we may even want to hold an auction or issue a concept tender where instead of asking the supplier to answer predefined questions, we ask for a solution."
Even within an RFP, there are varying degrees of complexities. BCG's "This is where the coach is helping. It's giving us the intuition of what is the right tool at the right moment in time." 
Of course, it's AI-based, so the tool becomes increasingly proficient as it analyses outcomes and accumulates experience from each of the organisations buying situations and actions. "If you want to put it this way," says Daniel, "because it can store that memory, it becomes a little bit like the brain of your procurement department. If new people come in, they can take a look at how you've dealt with situations before and what the result was. And so you can take some lessons from it. It's not only a coach for a specific situation, but it's a coach for running the human procurement process overall in a company."
It's kind of cool stuff.
Autonomous Sourcing- The Way of the Future?
I ask the gentlemen if autonomous sourcing is the wave of the future, as many suggest. "This is partly correct." Responds Weise. "Autonomous sourcing is a great idea, but we think at the moment that it is limited in its applicability to non-mission-critical items, such as office supplies." So, essentially, your C items can safely be put onto an automated procurement track, from identifying requirements through to invoice payment.
He argues, "If you, let's say, want to invest a billion dollars in new semiconductor fabrication, that's not something you're going to put on an automated purchasing track because it involves smart thinking. Automatisation of strategic procurement processes will take place, but more so on the tail side of spend."
Coming up Short, But Stepping Up Big
Yes, there is a talent shortage, but the men at BCG see things in a much more positive light for procurement.
"I think one of the needs we see, Wolfgang and I, is to help procurement organisations become much more attractive to young talent. The days when you  focused only on hitting suppliers with a stick to get cost savings are clearly over. Quality, innovation, speed, minimisation of risks, sustainability, are all things that are run by human teams. And that has many effects. Not only is the spectrum of work broader and much more interesting, but also the procurement function itself has elevated. There's much more direct reporting into the board, oftentimes to the CEO. There's much more responsibility in the company, co-driving innovation processes, getting production up and running and things like that. 
"Yes, there's an overall shortage, but the attractiveness of the function has certainly increased over the years. You also see that Procurement functions typically pay more these days as they expect different talents. So I think overall, it's actually good news on the procurement side."
Procurement's Stumbling Blocks
It's not clear sailing yet, however. Wolfgang says there are two main stumbling blocks for procurement to overcome. 
"Number one for me is the most important, and it's our internal business partners. The rest of the company outside of procurement need to understand our world better. They need to understand, we're no longer just the savings guys, but in alignment with the overall company strategy, we can deliver very big value- be it in innovation, sustainability, risk, or quality. If we get that acknowledgement, of course, our mandate will increase. We will get better talent, and we will get funding for digital resources.
This leads us to stumbling block number two, obtaining the necessary resources to get where we need to go.  "Of course, the future we are laying out will be based on new resources, stronger data collection and processes which allow that we gain different data points. This, of course, is offset by the wider value generation and an overall higher contribution."
Before the men depart in search of a cold drink, or a cooler place to be, Wolfgang shares some closing thoughts. "Digital transformation may scare people. The procurement function will change. The work of the function will change. The interfaces will change. Basically, everything will change. This is something positive, and we need to convey that message to teams. 
"Procurement is in having a great journey of increasing importance. And that journey will not only be continued but boosted through digital. Therefore, it's important we maintain a positive mindset and that we communicate this positive stance to the overall teams. That way, we ensure that the teams perceive it as something which is good for them and will engage and actively give their input and help to shape it. And this, we believe, is one of the core tasks standing in front of  CPOs for the next year."
It seems, if these dos amigos have anything to say about it, procurement's future looks bright.