BCG: Leading, and profiting, with values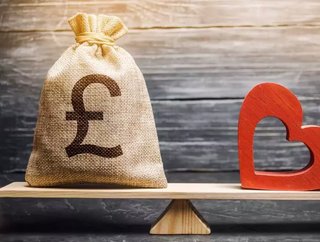 The Boston Consulting Group records $8.6 billion in revenue while leading with values...
While the world saw a global economic downturn, the Boston Consulting Group (BCG) was able to maintain a healthy growth rate of 8%, recording $8.6 billion in revenue. Although the figure was a significant drop from the 14% growth the Group experienced in 2019 and broke a six-year run of double-digit growth, on a positive note, unlike other consultancy firms, BCG was able to expand its headcount, adding roughly 1,000 people to reach 22,000 employees globally.
"In an exceptionally challenging global economy, BCG adapted, remained agile, and continued to put our clients first. I'm enormously proud of the dedication, inventiveness, and commitment of our team to partner with leaders across every industry to build resilience, protect employees, support frontline workers, and prepare for a strong recovery," said Rich Lesser, CEO of BCG.
Lesser accredits growing demand for digital capabilities due to the pandemic for the growth.
Important, however, the CEO highlighted that the company remains driven by values, focusing on corporate social responsibility.
BCG has actively supported global governments in developing a response to the challenges of the pandemic, including vaccine rollout efforts. Furthermore, the firm invested $150 million in 2020 to help both public and private sector organisations respond to the global pandemic. Additionally, the company invested $300 million into its social impact and sustainability efforts, including support for initiatives from the World Economic Forum and World Business Council for Sustainable Development.
The Group has also previously announced that it planned to invest $400 million over the next ten years in its goal to achieve a "climate positive" sustainability target throughout its operations and remains committed to diversity and inclusion. 
"Looking forward, climate action remains one of our most urgent challenges," Lesser said. "As we partner with clients to help them realize their net-zero ambitions, we have continued to change the way we operate as a firm." Over the last ten years, the proportion of women on the firm's executive committee has increased significantly from 18% to 35%, while and the number of female managing directors and partners has increased to almost three times the rate.
BCG has also announced , "Boston Consulting Group (BCG) is expanding its climate and sustainability capabilities by transforming its existing Center for Climate Action into a global BCG Center for Climate & Sustainability, bringing together over 550 experts across the firm. It comes as the firm is announced as the Consultancy Partner of the 26th United Nations Climate Change Conference of the Parties (COP26)."
Leading with values and making profits at the same time. There's good reason these guys are leaders.
Founded in 1963 by Bruce Henderson in Boston, BCG has more than 90 offices in over 50 countries and advise many of the world's top organisations as well as numerous governments.
BCG's Managing Directors and Partners, Daniel Weise and Wolfgang Schnellbächer authored the book "," if you haven't yet checked it out, you should.