BCG Helps Orgs Jumpstart Their Way into Digital Procurement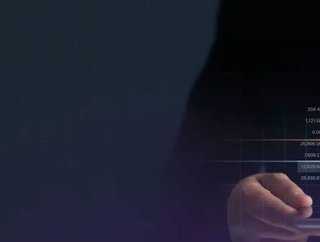 "Jumpstart to Digital Procurement" guides organisations in leveraging digitisation to increase the value beyond savings that procurement can bring...
Daniel Weise, Managing Director and Partner at Boston Consulting Group (BCG), is a self-proclaimed "procurement enthusiast" and leads BCGs procurement business line globally. Founded in 1963, Boston Consultant Group is an "O.G." (original) in business strategy. Today, working with industry leaders, BCG tackles some of the world's biggest challenges. 
Working in a highly collaborative business model, BCG helps clients clear the path on their digital transformation journey, making way for opportunities that generate high-impact and truly transformative results. Across industries and around the world, Weise focuses on value delivery, going beyond cost to encompass supply chain resilience, sustainability, operating model redesign and digitisation programs.
Together with his colleague, Dr Wolfgang Schnellbächer, Weise literally wrote the book on digital procurement. "Jumpstart to Digital Procurement: Pushing the Value Envelope in a New Age" reflects on the insights Weise and Schnellbächer have garnered in their nearly 100 digitally-focused, value-minded and objectives-driven procurement projects. Throughout its 140 pages, Weise and Schnellbächer help guide executives in leveraging digitisation to increase the value beyond savings that procurement can bring.
In "Jumpstart to Digital Procurement" the pair write, "Few CPOs doubt that digital will strongly affect their function; however, only a handful claim that they are happy with the digital advancements they have made so far. Indeed, the majority of CPOs struggle to find a digital vision—a clear strategy to communicate with their employees, internal business partners, and suppliers."
"We need a new model, a revolutionary narrative of what procurement does on which to base our digital thinking. To put it more simply, if we want to make digital procurement with all its benefits real, we need to think differently."
But differently, how? We Zoomed so I could find out.
Finding the Right Fit(s)
"What we see is 80% want to digitise then only 20% are actually happy with the outcome."
It seems the way to a digital roadmap that leads to unleashing the type of competitive advantages that allow companies to thrive can often be littered with confusion bred from ambiguities on priorities and objectives.
Weise says he believes, and the reason why they wrote the book , is that many companies often approach digitisation from the wrong perspective. Organisations look to the tech market in search of vendors and options, but what they should be doing, Weise says, is taking an objective first approach. 
First, figure out your priorities, and determine whether you are looking to achieve, savings, sustainability, innovation, risk, quality or speed. Then, assess your starting stance and look for opportunities where you can "leapfrog to the next level of excellence." And only then do you begin to look at an execution strategy.
Weise says he firmly believes that procurement needs to follow organisational values and objectives. He lends a few examples. For retail, cost will be of the utmost importance, while in the high luxury segment, speed to market would be the main objective. Yet, in other industries like packaging and Fast-Moving Consumer Goods (FMCG) sustainability would be the focal point. "I would even go as far as arguing that some consumers are accepting higher prices if they receive a good closer to nature or packaging from recycled cartonnage."
About misconception that may be leading organisations astray, Weise says, "I think the biggest misconception is that there will be this one thing which solves it all for you. 
It is simply not the case. There will be those 20 things which will help you a whole lot but not to 100%... I think that is the biggest misperception towards digitisation. And it's probably the best excuse why people keep on waiting instead of really starting." Weise says.
Get the People, Empower Your People
Organisations have to be more deliberate about making sure they have the right people for the job and ensuring that they bring them all along for the ride.
Organisations often try to digitise without inserting the necessary talent for managing digitisation into their organisation. "You need to have your own people who can work with data. You need to have your own people who can maintain a bot program and new functionality and keep those tools up to where we are in time. And if you don't do this, if you only rely on the outside market, it's a very good way to fail, unfortunately."
Weise says they see many organisations that acquire the tools that they need, but they don't empower their people and set up the organisation for success. There are, of course, budgetary concerns as well. Weise points out that although digitisation can increase procurement efficiencies and free up people, the savings in labour costs is almost irrelevant compared to the potential for digitally empowered cost savings from shaving a few points off of a suppliers price.
Automate, Then Elevate
"For me, digitisation is not a synonym to reduce the workforce. What you're trying to do with digitisation, is set people free to work on value-creating tasks," said Weise.
Weise believes the path to better outcomes and a more fulfilling career in procurement is automating things such as tail spend, so procurement can be freed to engage in more strategic discussions and unearth innovation and other differentiators.  
Digitisation can be a means to bring more joy to the people in the workplace, he says and can be the driving force behind procurement, bringing a higher level of satisfaction to the job. "As digitisation takes over more menial tasks, people should be repurposed to work on higher-value projects."
When looking for where best to automate, Weise suggests looking for "leapfrog" opportunities.
"I think back when I started procurement, and we wanted to do LPPs with a large amount of data, it took us days to do one calculation. And today, I just press a button, and it's there. The same with the AI Negotiation Coach by BCG, you answer questions and provide input to about 20 parameters, and you get a ready-to-use go-to-market strategy within minutes. And that's where I think leapfrogging is possible today because we have the computational power."
Analytics and tools like BCG's AI negotiation coach can help coach you to do the right things with your major or upcoming supplier event so you can focus on value add things like innovation. "Innovation… that is where the art of procurement happens, where we need to think about partnering, where we need to elevate."
More often than not, innovation comes from outside of your company. Typically, 60 % of your cost base is in procurement. You could have thousands of engineers within your supply base. And if you manage to leverage that right, that's when you can create real value.
Once you've linked digitisation to the respective value you are looking to bring you must build your business case and create a shortlist. Weise says he sees that the companies that try to do everything fail and that the ultimate goal for CPOs should be to create a shortlist by putting things into perspective and "business casing it out."
Digitisation is among the most critical topics in procurement and will remain so for the foreseeable future. As the competitive landscape continues to evolve, only those who digitise their procurement models are likely to remain viable and deliver additional value to their organisation. For anyone working in procurement or supply chain or is looking to drive digital transformation, "Jumpstart to Digital Procurement: Pushing the Value Envelope in a New Age" is a must-read, and the BCG guys are must-follows. 
View this article on the BCG on Opertations Linkedin page. 
Find a short excerprt 'Jumpstart to Digital Procurement: Pushing the Value Envelope in a New Age' here.