B2B Buyers Now Making More Rapid Procurement Decisions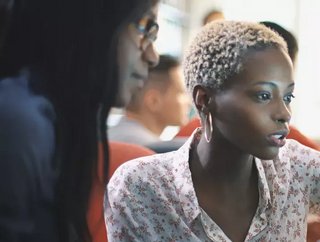 COVID-19 accelerated digitalisation by three to four years—introducing new B2B buying trends and expectations post-pandemic
63% of B2B Buyers Make More Rapid Procurement Decisions Compared to Pre-Pandemic
According to ARPR, an award-winning tech PR agency that's twice been named Small Agency of the Year, both sides of the procurement field—CIOs and IT sales professionals—are closing key deals more quickly. In its 3rd Annual Tech Marketing Data Report, ARPR surveyed 75 tech sales representatives and 99 enterprise, startups, and growth-stage CIOs and CTOs. "We're now looking beyond the initial wave of changes", the agency said, "to the longer-term impacts of the pandemic". Here's what they found. 
Key Takeaways from the Tech Report
Digital methods of marketing and making procurement decisions are now the status quo. In ARPR's study, 75% of CIOs and CTOs said that IT and innovation are now incredibly important to their company's future. Some might write this off as wishful thinking, but company budgets show otherwise. Overall, 63% of respondents reported that their IT budgets increased slightly or significantly during COVID-19, and 91% stated that they liked or somewhat liked virtually discovering products as opposed to attending lengthy, potentially expensive trade shows. 
Additionally, only 36% of tech companies increased product pricing in 2020, and almost 30% decreased their costs. During the pandemic, a majority of sales leaders (68%) instead focused on developing flexible pricing and contracts to meet company demands. Almost half (49%) said that they reduced the length of their sales cycles slightly or significantly as a result of the pandemic-fueled digital transformation. 
Communication Remains Key 
With increased IT budgets and faster approval cycles, procurement decision-makers now turn to digital sales processes to find immediate information. In searching and purchasing new SaaS products, buyers now turn to vendor emails, online media articles, search engines, webinars, whitepapers, online reviews, and vendor blogs. 
According to TrustRadius, 87% of buyers now want the ability to self-serve most or all of their purchasing experience, while Google states that more than 80% make supplier choices based on their experience with a vendor's website. Only 20% of B2B buyers, according to McKinsey, aim to return to in-person sales, even in fields such as pharmaceuticals and medical products. Companies cite ease of scheduling, travel savings, and safety concerns as key factors for shifting their buying behaviours.  
In addition, 73% of decision-makers in B2B research are millennials between 25 and 39. As such, live chat gained a 31% increase in traction during COVID, and 80% of business purchasers now expect a real-time response. "[Buyers] are now empowered to drive innovation", said Anna Ruth Williams, ARPR founder and CEO. New technology means that "they can find [data] exactly when they need it".
As procurement decisions speed up, companies are upgrading their digital sales and support. From personalised emails to SEO-optimised whitepapers and blog articles, tech companies are building better digital funnels to serve procurement professionals. "The pandemic has permanently changed our economy", said Renee Spurlin, APRR senior vice president of analytics and digital marketing. "[It's changed] everything from when and where people work to how companies make decisions". While trade shows and travel-heavy itineraries will still stick around to some degree, she suggests, the new ways of doing business are here to stay.