Avoiding Supply Chain Disruption as the Pandemic Evolves
By Rob Stummer, CEO of SYSPRO APAC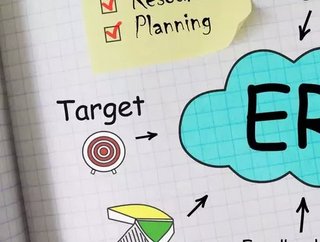 Rob Stummer delves into supply chains essential role in manufacturing, distribution, and retail, in time of volatility and uncertainty...
Innovation is playing an essential role in supply chains as manufacturers, distributors and retailers strive to adapt to the evolving COVID-19 pandemic and the extraordinary levels of disruption it has caused. Ongoing volatility in supply and demand across many sectors has increased the need for companies to ensure they implement flexible, agile, resilient and high-performing supply chains using advanced technologies. According to our into business resiliency during the pandemic, the survey showed that 60% of businesses were impacted by supply chain disruptions during the pandemic.
Improved Resilience Through Supply Chain Visibility
The pandemic is now impacting the lateness of deliveries, and this problem is only expected to get worse as many countries undergo a second wave of COVID-19. With the increasing shortages of parts and ingredients, global manufacturers have had to identify alternative suppliers and are adapting their supply chains to make up for fluctuating demand for deliveries.
By implementing a digitally-enabled Enterprise Resource Planning (ERP) system that gives them greater visibility across their supply chain, especially inventory levels at the critical stages, procurement teams can play a significant role in solving supply chain challenges. Their focus should be on calculating demand more accurately, posting new tenders and ensuring that the right levels of inventory, parts and raw materials are ordered and delivered, in the right quantities and at the right price.
Supply Chain Collaboration for Supermarkets
Australia's supermarkets have experienced unprecedented demand for groceries in the last eight months, both in-store and online, which has led to shortages of some products and severe disruption to online delivery services. 
(ACCC) granted interim authorisation allowing Australian supermarkets, Coles, Woolworths, Aldi and Metcash, to coordinate with each other when working with manufacturers, suppliers and transport and logistics providers. Originally granted in March, the to continue cooperating to ensure the supply of food and groceries in response to the COVID-19 pandemic by the ACCC.
To further improve their resilience, some supermarkets have changed their linear supply chains into an expanded network of stakeholders. This has allowed them to diversify their procurement mix and supply chains and reduce their dependence on any single country or supplier. Through ERP integration with their network of stakeholders, representatives from different supplier companies can interact on a single platform, improving the flow and availability of information and improving the reliability of on-time deliveries. 
The supermarkets and their suppliers and distributors have had to quickly adapt so they can manage disruption by developing predictive models for proactive scheduling and dynamic planning of supply with careful consideration of the uncertainties and risks. This is helping to kick off the next stage of digital transformation as many of the supermarket suppliers are now prioritising supply chain digitalisation. 
However, as things evolve over time in response to the pandemic, manufacturers will come under increasing pressure to improve delivery while remaining competitive. While many of the supermarkets can closely track their tier-one suppliers, many are unaware of the full extent of their complex global supply chains and are having a major rethink about their global supply chain strategies.
Reimagining Supermarket Deliveries
Woolworths has become the . Its new Micro-fulfilment technology helps dispatch five times the online order volume of a standard Woolworths store. This will dramatically improve the speed, efficiency and accuracy of the picking process at its Distribution Centres, allowing it to increase online deliveries. Woolworths' online orders have more than doubled in Victoria in 2020 as strict lockdown measures have forced its citizens to stay home and socially distance since July.
. The 2400sqm space in Carrum Downs uses automated storage units to bring grocery items to order pickers rather than them walking the aisles. The units can hold up to 10,000 of the most in-demand grocery products, while fresh fruit and vegetables and meat products are still picked from the store by humans.
in Australia's largest capital cities, Melbourne and Sydney. These centres will be highly efficient and are underpinned by AI, algorithms and machine learning. This will help to improve product availability, better pick accuracy, enhanced online capability at a lower cost to serve and more regular delivery windows.
Coles is adopting a centralised approach by building two new fulfilment centres in our capital cities, whereas Woolworths believes that supermarkets will become smaller and products will be automated, so they believe that micro-fulfilments in the back of larger stores is the best method to speed up deliveries.
Switching the Supply Chain
A transformed understanding of supply chains is going to be one of the more positive and lasting impacts of the COVID-19 pandemic. It has been a catalyst to a rethink of supply strategies and inventory management to iron out the vulnerabilities this pandemic has highlighted in many companies' supply chains.
Those manufacturers that have already implemented digital supply chain technologies will be reaping significant rewards now, in terms of the ability to foresee issues with their supply chain that has enabled them to switch their suppliers quickly. A positive outcome of this pandemic is that it has forced all manufacturers, distributors and retailers to accelerate their move to the next level of digital transformation.
Rob Stummer is the Melbourne based CEO for SYSPRO APAC. With nearly 20 years of leadership roles, Rob is a senior technology industry leader who enjoys finding a vision through the application of relevant technology, creating a strategy with purpose, and then connecting people through collaboration, engagement and open communication.