AP automation leader Stampli on invoice improvement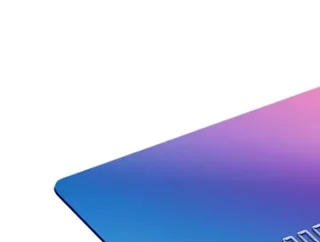 Stampli, an AP automation leader, knows its way around an invoice - but some procurement businesses are still losing out...
To someone who's never worked in accounts payable, getting a bill and paying it might seem easy enough. But invoice processing is far more complex than many first think and there is a lot that can cause it to stall. The AP automation leader has some ideas of how to enjoy a smooth invoice process.
Stampli was founded in Mountain View, California, in 2014 and has an annual revenue of $13mn. The company had some recent ideas for businesses who want to secure their invoice process. 
Problems in the invoice process
According to a survey report by Stampli and AP Now, respondents said the most likely invoice problems they encounter are: 
72% said they were bothered by slow internal approvals

71% said missing purchase order numbers or requisitioner names were another hindrance

65% experienced invoices being sent to wrong people or places

50% found manual data entry was required for the invoice

Another 50% experienced duplicate invoice submission
Strategies for invoice processing improvement
Staff training and better communication will only do so much to support an invoice revolution. 
But according to Stampli, AP automation software is needed for true invoice process improvement.
AP automation software (Accounts Payable automation) refers to technology used to automate accounts payable processes and facilitating more efficient control over financial data.
Quicker and cheaper invoice processing
The simplest value proposition for AP automation is that it can help invoices get processed a whole lot faster and at a fraction of the expense of traditional methods - sometimes in a matter of hours.
PYMNTS.com announced in September 2020 that through automation, companies could save as much as 80%. Stampli also noted in its survey report that 36% of respondents already knew that automation was giving their companies lower AP processing costs overall. The same report also found that 57% of respondents had determined that they were achieving faster approval of invoices. 
More accurate records
According to Stampli, a metric valued by 40% of staff was compliance with AP policies. 
When a company is running behind on a payment, this can cause more problems.
Automation automatically connects invoices, POs, and other key documents in the system, letting companies know their records will be there when they need them.
Less late fees
Some businesses offer a discount, if they are, for example, paid within 10 days. 
According to 23% of respondents in Stampli and AP Now's survey, they had missed early payment discounts. 
With automation, companies are much more likely to avoid penalty fees and get the discount, ultimately, lowering the cost of AP automation.