Amazon Discontinues Prime Now Fast Delivery App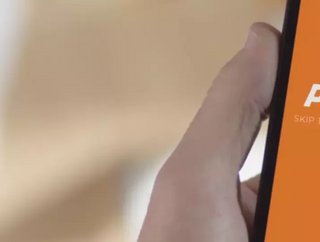 Amazon continues with plans to shut down the Prime Now app and website as the company opens up its fast delivery service to its original platforms
Announced last Friday, Amazon plans to discontinue its 'Prime Now' platforms. The online retailer launched the application and website in the US in 2014 - the UK in 2015 - to provide those with Prime subscription with a fast delivery option. 
Amazon has decided to shut down the dedicated platforms, which were set up to allow customers to order online and receive items within two hours. This is part of a long-standing plan to discontinue the app completely, which commenced in 2019 in India, Japan and Singapore.
However, the fast delivery service will remain. The company plans to offer the same delivery principles via its usual Amazon app and website. According to Stephanie Landry, Vice President of Grocery at Amazon, "To make this experience even more seamless for customers, we are moving the experience from a separate Prime Now app onto the Amazon app and website so customers can shop all Amazon has to offer from one convenient location."
Customers will still be able to choose the option to receive two-hour delivery on goods via the Amazon app or website. The Amazon Fresh and Whole Foods services will also be included in this delivery service, allowing customers to purchase essential, non-perishable goods for fast delivery. The Prime Now service - currently available in more than 5,000 cities - was originally established as a way for Prime customers to obtain books, toys and household essentials within a couple of hours for a small fee. As a result of this expansion and the successful uptake of the service, Amazon now operates a series of warehouses primarily to fulfil Prime Now orders.
"In 2014, I wrote a six-page document outlining a service that would allow customers to get last-minute items in about an hour," said Landry. "We even gave the project the internal code name 'Houdini.' In just 111 days, our team took the concept outlined in that six-page document and turned it into Prime Now, which became the foundation for Amazon's ultrafast grocery and same-day delivery businesses."

As the leader of retail convenience, Amazon is now moving towards providing 'on-demand' grocery shopping online. The company has undergone acquisition of the upscale supermarket chain Whole Foods for US$13.4mn; it also launched its Fresh grocery stores last year. Other service offerings include the Prime Pantry, launched in January, and the Go Grocery brand, which will be renamed 'Amazon Fresh'.