AM Bid launches digital platform to help companies recover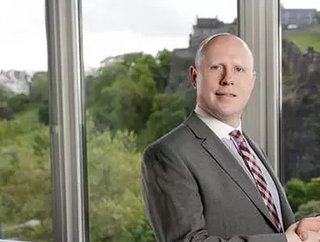 Scottish tender company, AM Bid, has developed a new digital platform allowing companies to bid for government contracts and aid the post-pandemic recovery
The pandemic's effect on businesses worldwide was unprecedented. For a virus no one saw coming, nor could have been predicted to affect our day-to-day lives on the scale it succeeded in doing, its impact is still prevalent over a year later. And for a sector that remains battered and bruised and still struggling to recover, AM Bid's new platform provides valuable assistance in aiding the UK industry to bounce back. 
The Scottish tender company has developed a digital training platform to aid small to medium-sized companies to mend their post-pandemic processes. Titled the 'Ultimate Tender Coach', the online training programme simplifies and teaches businesses how to write and develop a UK public tender offer, providing insight and understanding into the public procurement processes and how to succeed in gaining more action for their business.
Ultimate Tender Coach ready to teach companies how to boost business action
Combining to create a module with 40 years of bidding experience in the public sector behind it, Andrew Morrison - Founder and Business Development Director at AM Bid -, Philip Thomson - Bid Development Director -, and Director David Gray have shaped the module to target companies currently unsuccessful in their attempts to bid for public contracts.
According to the Navigating the Public Minefield report, over 90% of the UK's small to medium-sized businesses believe the public sector falls short with its lacklustre efforts to remove tendering obstacles regarding public sector contracts and fails to accommodate for a variety of business types. 
Supposedly, the overcomplication and unnecessary complexity of the procurement process, combined with dismal publicity for available opportunities, is making it increasingly difficult for small to medium-sized businesses in the UK to get back on their feet. Contracts and bidding are said to take up too much time, making the overall process unappealing and failing to stimulate motivation. 
The digital training programme hoping to revive the business industry
By 2022, UK Westminster has stated its steep price of wanting £1 for every £3 of small to medium-sized business's public procurement money, boosting the current rate of roughly 12% of the government's yearly £292bn private sector services bill.  
"[Small to medium-sized businesses] have given the government a clear signal that they want to be involved in tendering and winning work from the public sector, but also that they want the barriers removed," says Gray, acknowledging the hardships the sector faces. 
"The perception that public contracts are a closed ship can be a deterrent to businesses - they want to bid for contracts and are prepared to do so but there are so many perceived barriers in their way; some throw the towel in even before they start."
However, AM Bid is keen to change the game, wanting to revamp the procurement landscape to enable businesses to regain their confidence and overcome the obstacles cropping up in the bidding and contract processes. Its new digital platform may be the key to reviving an industry that, so far, has struggled to get going again.