Agiloft's new RFx module is cleaning up RFx's bad wrap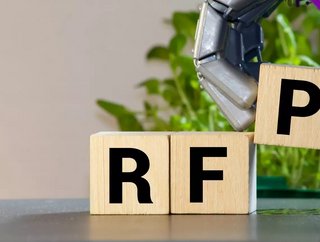 I sit with Andy Wishart, CPO at Agiloft, to get the goods on their new RFx module and how it's changing the game for procurement
Let's be frank, RFx's have a bad wrap. And rightly so. The process is often highly cumbersome and ineffective, so much so that it often deters bidders from throwing their hat in the ring and procurement leaders from even bothering in the first place. Agiloft's new add-on module is giving procurement the tools they need to do something about that.
I sat down with Andy Wishart, the Chief Product Officer at Agiloft, to hear all about it. 
Agiloft is a no-code Contract Life Cycle Management (CLM) solution that helps organisations create, draft, negotiate and manage both their buy and sell side contracts.
"What we've just announced recently is an add on module to that contract platform. And that solution is a sourcing and supplier information module. We're really interested in the data flows and the events that lead up to the contract record... such as packaging up an RFI or RFP, and making that available to suppliers to respond to," said Wishart.
Agiloft's new add-on module for RFx processes helps to create a more streamlined and democratic approach to sourcing by centralizing the creation, approval, collaboration, and decision making for sourcing events. Standardised templates with pre-approved language and customized supplier questionnaires ease the creation of bidding documents while digital access to the tender allows suppliers to collaborate more easily on the response and simplifies the response process.
Stakeholders can now appraise, score, and compare suppliers responses online. Notifications and alerts help team members and suppliers stay on schedule. Wishart says "One of the great things about this facility being available on a single sourcing and supplier information platform alongside contracts is that we could facilitate a one-click creation of a contract once the contract has been awarded to a supplier, extending the reach and the value of our customer's investment in a CLM solution and capturing more of that workflow from source to contract."
The flexibility procurement needs with the ease that it wants
Of course, how you rate a supplier is unique to every company and every bid. But lest you worry, Agiloft is built for flexibility. Wishart explains, "We offer a lot of flexibility broadly across the platform because every organization's business process is unique. To zero in on the scoring mechanism, we provide a flexible approach to that. So, on the initiation of a new sourcing event and the creation of a package that would be posted on the supplier portal, it's possible for the supplier managers to define the scoring criteria for that specific sourcing event. That could be in the form of a set of questions and possible answers that all evaluators need to complete after reviewing the responses from the supplier. 
"To give complete flexibility, it could also involve the upload of an Excel spreadsheet that provides the scoring mechanism as well. We pride ourselves on our heritage of building our contract life cycle management solution on a no-code platform. That means that our customers, without any coding skills, can configure the business processes, rules and the scoring mechanisms all within the administrative functions of the platform".
"When we think about the RFP package and the RFP document itself, there are obviously a lot of parts of that document that are specific to the goods or service that's being sourced, but there is a lot of 'boilerplate', standard language as well. Information about the company that is issuing the bid for example. So we can leverage the document automation capabilities within the Agiloft platform to generate that outline package for the RFx that includes all of the standard language. And then the sourcing manager can add in the customisations and specifics for that particular event".
Compliance and Contract lifecycle management
"Beyond the efficiencies that are gained from adopting an automation solution like CLM, there are certainly important benefits around compliance and risk, those are areas that go beyond efficiencies and cost savings. A good example is by automating the language that's used for standard contracts and putting guardrails around that language organisations are able to better ensure supplier compliance."
"There are certainly huge benefits to be gained from standardising the contract process in order to ensure compliance in those supplier relationships". Before being able to respond to bids, suppliers must be uploaded into the portal, at which point Agiloft assists with verification of compliance to requirements".
"We have mechanisms in order to gather the information that the company needs to know about that supplier… documents related to the goods and services that they're providing, which the compliance team needs. That can happen pre-selection, pre-contract, but it also has a role post contract. If the contract has been awarded to a supplier, it's important that the information contained within the Agiloft system is up to date. We utilize custom recurrent questionnaires that can be sent to suppliers to remind them to complete further annual information or re-upload insurance certificates [for example].
"One really important element is the data set that sits within the contract record. Now, if you think of the old world of contracts being stored, either in a filing cabinet or in a repository like SharePoint or Dropbox, those are just static documents which contain a rich amount of really important information. Like the term of the agreement and what happens at the end of the initial term. Will it auto-renew and does it have to be renewed? If it is auto-renewed, then is there going to be any change in the terms or the price?"
"All of those data points are really, really important. We often regard that as the DNA of the contract and therefore, of the relationship between the buyer and the seller. Agiloft captures that information in the contract record. And from that information, we can create obligation tasks within the platform that remind the business stakeholders as we get closer to those renewal dates that they have to take a look at that contract and that they will have to make a decision. It's very important data that then drives behaviours during the life of that contract".
Beyond Cost: Mitigating Risk
"There are some other aspects that are perhaps a little bit more difficult to quantify in terms of the value, but the value is clear. A good example is, imagine an event that happens externally, like, for example, the pandemic, or a container ship getting stuck in the Suez Canal. Those are external events that can have dramatic impacts upon the economics of certain sourcing contracts that a customer could have." 
"It's really been important to be able to pinpoint contracts that may be impacted by a change in regulation, or a change in the environment. So what's needed is a robust solution that contains a rich set of data around those contracts and a robust search function that enables contract administrators to pinpoint those sections of contracts that are impacted and understand whether they have to remediate or terminate those contracts or take some form of action based on that event. These are the things that are a little bit more difficult to quantify, but that are business critical intelligence which Agiloft's CLM offers".
".