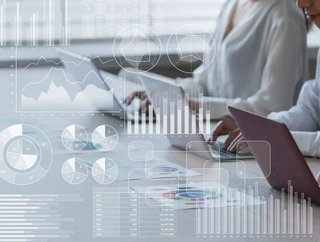 Procurement magazine spent five minutes with Ryan Nied, discussing BP's procurement strategy and digital transformation, resulting in sustainability
Ryan Nied is Commercial Transformation Director, Digital and Talent Supply, within bp's recently integrated group-wide Global Procurement function. He leads an agile-enabled team that drives category strategy and supply transformation initiatives for bp's $6B+ of digital, talent and corporate spends.
How did you get your start in Procurement, and what are you passionate about now in your career?
I became interested in Procurement as a college intern in the beverage industry in 1997 when I worked with suppliers on value engineering programs. That early experience has led to a very fulfilling career journey in CPG, food, beverage, consulting and ultimately joining bp in 2017. These days, I'm passionate about the stakeholder capitalism movement and Procurement's role within it. Procurement practitioners today have an extraordinary opportunity to expand the impact of their roles by leading their organisations to serve customers, employees, communities, and suppliers.
Where are you and your team at BP currently spending your energies?
Our company just completed its largest transformation in its 112-year history to pursue a new strategy. The magnitude of change in how we work with stakeholders and suppliers this year has been massive. Mobilising agile squads to deliver value in areas of sustainability, cost, revenue, and digitalisation has been a huge focus. With our net-zero ambition, we are practising a mindset shift in how we identify, prioritise and accelerate projects that advance bp's sustainability aims. Developing 'touchless' digital buying channels and building great supplier partnerships are also important priorities. All of this has required us to reframe our category strategy framework and how we deploy talent against our largest opportunities. 
Any advice for procurement leaders looking to drive collaborative, mutually value-generating partnerships?
I've found that using an empathy map is a powerful way to explore the needs and perceptions of the stakeholder groups on both sides of a new partnership. Another approach is for both sides to write vision statements for the partnership and then jointly merge them in a live collaboration. Both exercises help uncover shared values and establish mutual goals for the relationship.
What buzzwords would you like to help bring clarity to?
Many of us are seeking clarity on what 'agile working' means to the Procurement discipline. To me, it represents a major inflexion point. No longer are there rigid swim lanes for a category manager to operate in a defined space. With increased digitalisation and e-marketplace solutions, developing talent with deep category expertise and sourcing proficiency has become less of a focus. Procurement's future leaders will have high learning agility, excellence in digital collaboration, compelling storytelling skills, deep data fluency and progressive views of how to deliver value against company aims.
Guilty pleasure?
All throughout my 30's, it was training for marathons while balancing work and family. Nowadays, I've traded in a lot of those miles for time on the golf course – although I've not seen any improvement in my golf game with increased repetition.