3 Marketplace Myths in the Rush to Digital Supply Chains
By Lincoln Lincoln, Vice President, Head of Global Sales at CloudBlue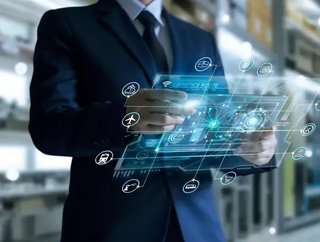 Lincoln Lincoln, Vice President, Head of Global Sales at CloudBlue, exposes 3 marketplace myths in the rush to digital supply chains
The coronavirus-induced rapid digital transformation has thrust online marketplaces into the spotlight. Sellers now desperately want and need to get in on this revolution but do not always completely understand the implications of marketplace selling in the rush to establish their digital supply chain.
The hype is understandable. Online marketplaces offer a flexible business opportunity with relatively low start-up costs, provide an additional channel to market and sell products, reduce marketing costs, and facilitate expansion into new geographic markets.
They also help vendors meet consumers where and how they shop as consumers prefer marketplaces over brand websites for various reasons, including customer reviews, product comparisons, fast and free shipping, and easy returns. In 2020, marketplaces comprised 62% of global e-commerce sales, with the top 100 selling a total of $2.67 trillion.
The prospects are enticing. However, setting a marketplace strategy up for success calls for understanding what it actually means to sell digital services and subscriptions at scale. Let's clear the air by dispelling some common myths.  
1) It's just one marketplace and done.
Joining or creating a marketplace is not the be-all and end-all to ensure an efficient digital supply chain. It is just one avenue to digital transformation—and often, the solution is more than one marketplace; it can be two or three or more. Companies might even have a unique marketplace for different verticals, with their small and medium-sized marketplace different to their corporate marketplace.
Ample, convenient, and varied purchase points help shape a next-level customer experience and allows for greater agility. Vendors that promote in three or more channels can see a 200% increase in gross sales. So sellers need to strategically diversify their sales channels with the help of a sustainable strategy and be aware that a marketplace serves as an extension of their overall digital presence and an important part of branding.
In order to prepare for a multi-marketplace offering and draw up a winning game plan, vendors should take some crucial factors into consideration and avoid certain pitfalls:
Select the right marketplace:

It may be tempting to take a spray-and-pray approach and list your offerings on as many marketplaces as possible, but it usually leads to poor results and wasted resources. It can also leave customers with an inconsistent impression of your products and services. Find your core competencies and look for platforms that fit your multi-marketplace strategy and allow you to sell well with competitive price points and acceptable margins. Remember that quality trumps quantity.

Tailor your content to each marketplace:

Apart from the fact that duplicate content strategy is a red flag for search engines like Google, it implies lack of discretion and respect for your target audience. Carefully study your chosen channels, identify the unique drivers for success on each of them—including what they require, how their algorithms work, and what its users respond to best.  

Know the right timing:

A major element of a successful multi-marketplace strategy is listing the right offerings in the right place, and at the right time. This requires you to keep close tabs on the market demand, the latest trends and opportunities, and consumer behaviour on each channel.

Align your multi-marketplace sales strategies with your overall objectives:

As a marketplace is an extended arm of your business, your sales strategies there should eventually help you advance your mission, vision, and values as a seller if you want to achieve sustainable growth.
2) Backend operations are negligible and a headache.
It is not just the shiny front end of the marketplace. Businesses should have powerful backends for catalogue and subscription management, which involves much more than simple publication. But although selling through multiple marketplaces may seem like an incredible amount of work, a wide range of technologies are available that take this daily tedium off your plate and out of the realm of human error.
Automate all steps of the process for best results, including bringing your offerings to various marketplaces, registering purchase orders and billing as well as managing upgrades, downgrades, and cancelled subscriptions.
It is also paramount that sellers have the right technology in place to seamlessly connect their infrastructure, workforce, and partners through data. It not only optimises the operations but also enables better collaboration across all the players involved, offers easy access to consumer data and analytics from every channel, helps consolidate data silos, and unifies the customer experience.
Most importantly, automation and data integration provide actionable insights. Accessing insights enables sellers to react in real-time and pushes them to improve and innovate around the consumer's experience, needs, expectations, and buying behaviour—which eventually helps them stay relevant and competitive.  
3) Ecosystem is just a buzzword.  
Sellers should not underestimate the power of strategic alliances. The ultimate goal of marketplace selling is to effectively orchestrate an ecosystem, with partnerships unlocking distributed innovation and enabling new revenue-generation streams for you and your entire network.
Since a strong network of partners can offer products and services beyond that of a single company, a well-managed ecosystem can create a positive feedback loop and help you achieve a competitive advantage that would be unattainable alone.
In fact, an ecosystem advantage is the best result of digital supply chain creation as it can exponentially multiply the value and utility that your business has to offer to your customers without incurring the exponential costs of doing so.
To start building your ecosystem, you should first adopt an ecosystem mindset. Traditional selling is conducted manually and face to face, and any changes in the products, as well as sales and marketing strategy, are communicated to each partner reseller individually. In order to scale in an ecosystem, this is no longer possible. You must shift to automating every aspect of your business such as sales, marketing, and fulfilment or your business will never grow at scale.
And don't reinvent the wheel. Companies that try to go it alone and build their own marketplace management platforms will get left behind because the time, energy, and expense it takes is too much. Instead, businesses should rally around a standardized technology solution to help companies quickly and easily build and manage digital ecosystems.
Software vendors especially are advised to build products with ecosystems in mind. Ask yourself: "How can I bundle this product into a holistic solution within an ecosystem?" You should also look to simplify full-time product delivery and customer service to fit into and stand out in an ecosystem.
A worthwhile endeavour
Every smart strategy starts with asking the right questions, and jumping on the multi-marketplace bandwagon is no exception. Layout a detailed, clear roadmap from end to end. Ask yourself who you are targeting and what the problem you are trying to solve is. Then chart the entire customer experience from their point of research and purchase to delivery of the product, the payment process, and post-delivery services.
Starting here will ultimately touch on all other areas of consideration, including contract flows, publishing, provisioning, order flows, billing and invoicing, channel management, reporting, business intelligence, and subscription management.
With this sales journey front of mind, today's myths and misconceptions should not disrupt your move to the digital supply chain. It is just a matter of building your image on different marketplaces slowly and steadily, with a cautious eye on the bottom line of your business. And it sure is worth the effort.