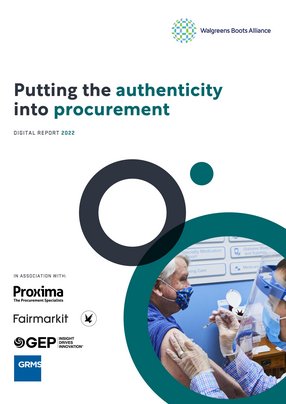 WBA: Putting the authenticity into procurement
WBA's Chief Procurement Officer, Jim Townsend, details the company's procurement evolution, digitalisation journey and ethos
Wherever you are in the world, it's highly likely that you've either heard of, or been a customer of, Walgreens Boots Alliance (WBA).
An integrated healthcare, pharmacy and retail leader that serves customers across the US, Europe and Latin America, WBA operates a plethora of consumer brands, of which one or two (at the very least) may already be familiar: Walgreens, Boots, Duane Reade, the No7 Beauty Company, Benavides (Mexico), and Ahumada (Chile). This brand portfolio is further bolstered by WBA's healthcare-focused investments in several countries, including major markets such as China and the U.S.
In his role of chief procurement officer (CPO) for Walgreens Boots Alliance, Jim Townsend is an integral leader within WBA. Armed with considerable experience that he has accumulated in the course of varied roles, Townsend is ripe with knowledge – whether technical, business-focused, historical or about building self-belief for success.
"Every procurement professional should be bold, brave, and ready to take the right road rather than the easy road," Townsend asserts, establishing his style of leadership and approach to conducting business.
His honest, straightforward nature lends itself well to the role of CPO and has fed into the company's digital procurement transformation, as well as its overall large-scale transformation process, repositioning and renewing procurement, and ensuring success for the company.
WBA's procurement process underscored by company values
Though the modern iteration of the company formed back in 2014 when Walgreens joined forces with Alliance Boots, the cumulative history of WBA adds up to over 170 years.
The journey began in 1849 with John Boot opening the first Boots drugstore in Nottingham, UK. This was followed over 50 years later in 1901 by Charles R. Walgreen Sr purchasing the Chicago, US, drugstore in which he worked as a pharmacist. By 1909, this drugstore had developed into Walgreens Co, kickstarting the drugstore chain expansion with the opening of a second store. Multiple mergers and developments followed over the next century, and the rest is, as they say, history.
And with such an impressive history to its name, WBA has what Townsend refers to as "a really strong heritage in health, pharmacy, beauty, and retail", which makes it a brand that consumers know they can trust. Right now, though, the company is more focused on the future ahead.
"We've got a really exciting future in terms of where we're heading and one that will be immersed in omnichannel, expanding our health solutions and doing everything we can to make healthcare affordable," says Townsend.
Establishing its procurement arm as a disrupter, Townsend describes WBA as "challenging in a truly positive way, in terms of the assumptions that are being made and the direction that's being taken" in procurement, while also building connections among colleagues and within the communities it serves.
"This is about being connected with where we are heading, with what's happening within the communities that we serve, understanding our customers and patients, and, equally as importantly, our fellow team members," he says, a sentiment that also extends to the key players around the organisation.
"It's really about how you turn up, about acting with integrity, bravely stepping forward into the future, about having the desire to continuously learn and use this to create new opportunities," Townsend continues. "If I look at the procurement side, our teams have had to learn new things and really develop as professionals to find solutions that fit this new environment that we're in. Curiosity is incredibly strong, anybody within procurement should have that – the very best procurement people are incredibly curious."
It's exactly this curiosity and integrity that have led to WBA being an indispensable help and connection to the outside world during what has been a bumpy few years. The onset of the pandemic shut down the vast majority of society, with only those businesses deemed essential still running; WBA, based predominantly within the remit of healthcare, was one such business.
Nevertheless, while "COVID was unquestionably one of the most challenging periods in all of our careers", Townsend also feels that he has been lucky that WBA had "the incredible opportunity to serve patients and customers in perhaps the greatest era of collective need".
"We've administered nearly 65 million vaccines, more than 12 million boosters, and more than 30 million tests. In parallel with that, we've witnessed huge growth in our digital sales. We've also developed some truly innovative health and retail solutions as we've navigated through this period.
"Again, on top of that, not only have we worked all of that space, but we've also focused extensively on our ESG agenda and how to expand our role in the community," Townsend says.
This focus on ESG led to the company developing a solid set of values to model and aspire to: Courage, Connectivity, Commitment and Curiosity.
Despite the opportunities presented to WBA, for Townsend himself – used to networking and negotiating with other professionals on a daily basis – isolation and social distancing has been difficult.
"Personally, I've missed the face-to-face human interaction over the last couple of years that many of us derive a lot of personal energy from," he says. "And those conversations that generate new opportunities and new ways of thinking, inspiring us all to do something different – that's definitely more difficult in the virtual world.
Townsend adds: "I'm not suggesting it can't be done, but the whole thing about a virtual meeting is that it's typically very structural, targeted with a particular outcome. It's about, 'let's think about where we'll go tomorrow'; it's rarely that kind of broad conversation you'd have in person where you strengthen connectivity and develop your left-field thinking."
Regardless of the rigidity that can halt creativity in digital meetings, Townsend has a more ebullient attitude about technology in general, recognising its role in WBA's strategy and transformation over the last few years.
The procurement evolution and digital strategy
"WBA's been very progressive with its large-scale transformations in terms of the core elements of business and its digital transformation, but also in procurement," Townsend says.
That much is certainly evident, but what exactly instigated this and how has it added business value to customers?
"Retail and healthcare has revolutionised over the past five years, and the pandemic has further accelerated development within these sectors. Customers and patients expect increased convenience through digital omnichannel experiences, as well as greater value, transparency, sustainability, and diversity," Townsend outlines.
Change has been a prevalent theme throughout the last decade, with much of society opting to purchase through multiple channels and maximising the opportunity of the online spaces to match the needs and expectations of generations brought up in a technological world; the pandemic merely illuminated and sped up this shift.
Explaining the process further, Townsend says: "We recognised that strategic supply partnerships were crucial to delivering a new sustainable customer offering and that the investments needed to be funded through operating efficiencies. We were charged with jointly identifying, structuring and developing these partnerships."
"To achieve this, we had to transform our organisation. We had to attract, grow and retain talent and reposition ourselves within the organisation, as well as grow our ambition to levels past thought of as unthinkable."
The first stage of this transformation began back in 2017 and focused on a 'back to basics' approach: getting the core procurement operating model firing on all cylinders and delivering what the business needed – and not what procurement thought it needed. They made a small number of dedicated digital investments during this initial phase, preferring to pick the right moment in time for a more comprehensive digital transformation.
Developing the core four strategic themes to innovate procurement
In 2017, WBA's procurement team developed four strategic themes for its digital innovation and company-wide evolution.
The first of these strategic themes focused on growth partnerships and the company repositioning itself within its existing markets; the second was based around a relentless focus on ESG and efficiency for sustainability purposes; the third was devoted to building procurement's executive influence and functional centrality; the fourth and final theme detailed the transformation of the procurement operating and partnering models, in addition to its capability, environment, supplier relationships and team engagement.
"The executive leadership team supported and sponsored the new procurement model, which in turn aligned with the wider organisation. Policies were overhauled and embedded," Townsend says of the process.
"We defined new practices and found a way to drive end-to-end procurement engagement in a different way. Success was essentially enabled through an innovative business partnering model that built on business partnering with functional teams."
"To drive the strategic agenda and leverage sustainable growth opportunities, we put in place collaborative, cross-functional teams that identified a pipeline of prospective partnerships and entrepreneurship. Furthermore, this was supported by a group-wide Procurement Efficiency Programme enabling the wider 'Total Cost Management' programme.
"We ensured that this landed within the respective budgets by making those necessary adjustments and, similarly, we made some significant balance sheet improvements that we tracked to validate cash release as we executed on each of our initiatives."
The Procurement Efficiency Programme was formed in collaboration with these cross-functional teams and has since delivered approximately 600 initiatives each year.
"Delivery of these outcomes rested on the capability transformation within Procurement, enabled through changes to the operating model, investing in the team via the Procurement Academy, and disciplined execution," says Townsend.
But what about the technology aiding this transformation?
"Currently, we use a suite of different procurement tech tools; at the heart of this is GEP's Smart Suite," he says. "This enables us to focus on our role, the partnering and commerciality of what we do. We heavily utilise the programme management module for, among other things, tracking benefits, the e-sourcing tool and the contracts repository. How we drive our programme is key to our success, our day-to-day operations, as well as our strategic initiatives.
"By design, business processes, requirements and partnerships, as well as technology growth partnerships – through optimising for sustainability impact, for example – facilitated Walgreens to much better reach the socially vulnerable, which has been critical during the pandemic," Townsend explains, the notion of supporting the socially vulnerable having helped shape the company's overall ethos of making healthcare more affordable.
"This really sets the drum beat of the organisation."
Talking of the near-future, Townsend excitedly tells us: "We're building out the future digital environment for our team members, this will focus on delivering material value growth and retention to WBA.
"The next phase will see us optimising our existing Ariba platform, implementing a comprehensive end to end contract lifecycle management solution, optimised buying channels and an intuitive low value sourcing solution. The real prize here is figuring out how to stitch this ecosphere together to make the process of procurement seamless and connected."
A focus on ESG and planning for the future
As already established, the onset of the pandemic offered the opportunity for the world to pause and reassess. It exposed the overwhelmingly negative impact of human activity on the environment, as well as the vast racial, gender, and social inequalities plaguing the world, in ways that people could no longer ignore. Soon, demand for much more accountability and transparency from brands across the spectrum of industry began to swell – and businesses had no choice but to comply.
WBA wasn't exempt from this turning of the tide and swiftly got down to business identifying ESG initiatives, focusing its forward-facing company-wide strategy on environmental and social issues, while overhauling its management strategy.
"We made a commitment to expand our understanding of climate-related risk and the opportunities around that. And we're on track to reduce our absolute scope two emissions through some of our initiatives," Townsend states proudly. "60% of WBA waste is recycled – we've increased that by 6% since 2019, while also reducing our carbon emissions by almost 15% compared to 2019.
"Within the Boots UK arm of the business, less than 1% of our waste went to landfill for the third year in a row. About 6.3% of energy consumed across the organisations comes from renewable sources. We have a strong focus in this space and a very clear clue around where we're heading, from an ESG perspective."
This attitude of constantly doing better and dedicating yourself to the betterment of others is core to Townsend's personal approach. He feels that, while a good leader should be driven, focused and courageous, it is more important to be authentic, grounded, fun to work with and, above all, genuinely caring – attributes that have had a significant hand in WBA's transformation and future focus.
"Why would anybody want to work for somebody that's not authentic?" Townsend questions, hitting the nail on the head in terms of identifying the company culture that potential employees and customers are looking for these days.
So what's in store for WBA's procurement team in the next couple of years? Well, it's guaranteed that ESG initiatives and strategies will be central in the company's future plans.
According to Townsend, this will be joined by a commitment to being "customer- focused", "socially responsible" and, to some degree, "technology-led".
He concludes: "We thought through where we want to be, and it was around end-to-end digitalisation and being insights driven. We'll continue to build out our new operating model to extend the value cycle and broaden the scope of what procurement is about within our organisation, while building an even stronger team with specialised talent.
"As part of that, we'll continue making WBA an even better place to work."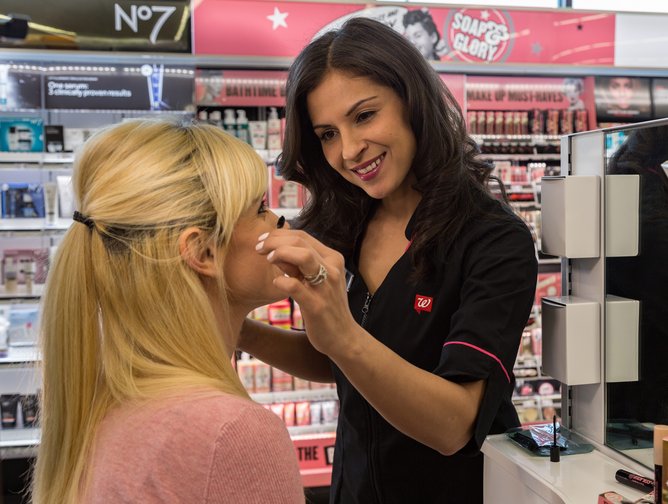 Walgreens Boots Alliance - Retail/beauty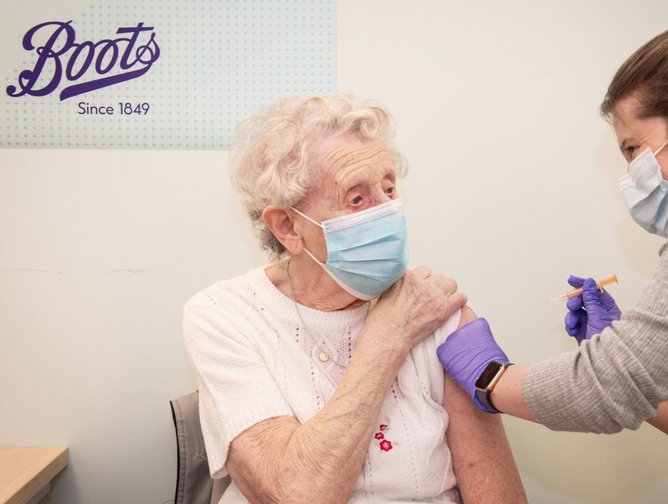 Brenda Clegg receiving COVID-19 vaccine at Boots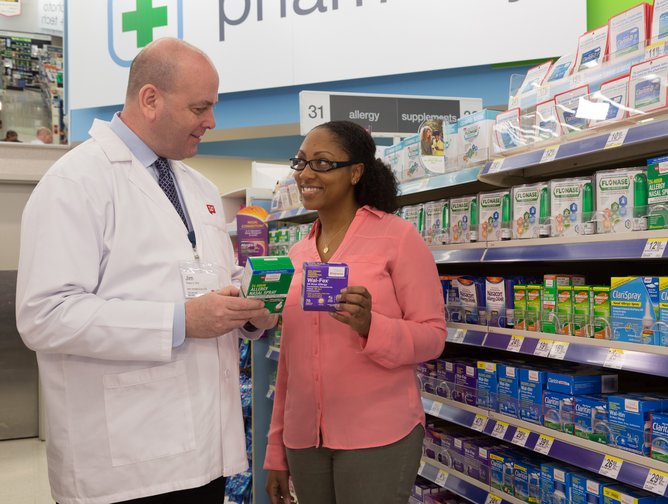 Walgreens Boots Alliance - Pharmacy/pharmacist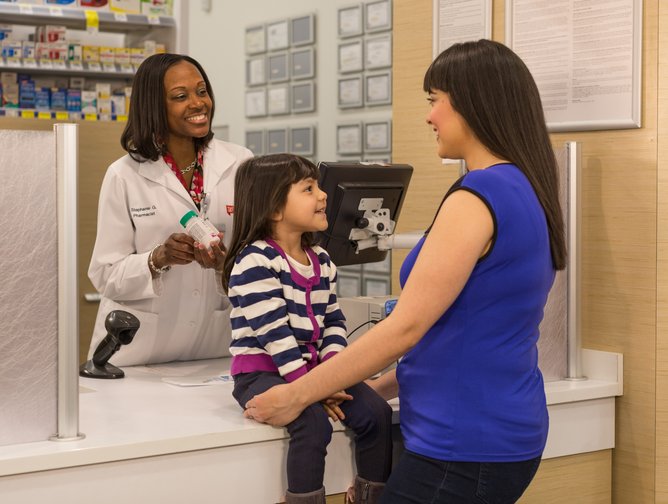 Walgreens Boots Alliance - Pharmacy/pharmacist