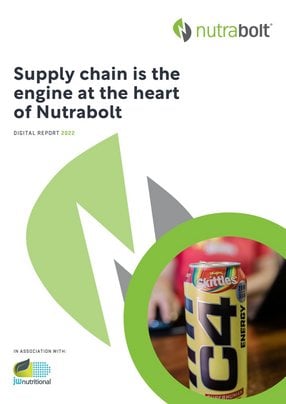 Supply chain is the engine at the heart of Nutrabolt
As Nutrabolt's VP of Procurement, Brendan O'Toole highlights the importance of sourcing and supply, reinvention, and staying agile in a volatile climate
Nutrabolt is a fast-growing, global active health and wellness company founded back in 2002 and headquartered in Austin, Texas, a city home to an eclectic range of live music and vintage clothes shops. Described as a grassroots organisation that has worked its way onto the global playing field, Nutrabolt shares a few things in common with its birthplace – namely, an endless abundance of energy and being endearingly "scrappy throughout".
In the 20 years since its inception, Nutrabolt has not only firmly established itself as a major player in the active nutrition market, but the entrepreneurial and agile business has also continued to expand globally with a varied range of products, "focusing on the functional beverage segment for the last five years, which has been a huge success for our growing business".
"It's very entrepreneurial here at Nutrabolt and moving quickly, like a startup," states Brendan O'Toole, Vice President of Procurement at Nutrabolt. "But it's a 20-year-old company, so it also has some of those guardrails of establishment."
The branding and distribution company has a portfolio that's distributed across 150 countries, with a particular focus on the pre- and post-workout hydration and muscle strength market – and this is one of the factors that sets Nutrabolt apart from its contemporaries. It has, however, experienced much of the same volatility and disruption that other global distribution companies have had to withstand over the past few years.
O'Toole, firmly ensconced in the thick of it, describes the current environment as "very volatile and very tumultuous", particularly for a co-manufacturing company where "collaboration is key". And there are no signs that this is going to let up any time soon, with geopolitical events and the economy causing significant stress on global supply chains for the foreseeable future.
"That's really where myself and my team come into play because we're a 100% co-manufacturing company; we don't do any of our own manufacturing here. So, really, it's our external partners that we have to stay extremely close to. It's a lot of overcommunication, just waiting through the different challenges."
From O'Toole's perspective, the procurement and supply chain function of a business – particularly at Nutrabolt – is the engine that keeps the system running effectively and feeds into every aspect of the business, from legal and sales to finance.
From humble beginnings to global juggernaut
Nutrabolt began as a small, grassroots business out of central Texas. Tapping into a growing market related to exercise and wellness, Nutrabolt CEO Doss Cunningham started the company himself with an aim to help build – as the company website mantra states – 'strong bodies, clear minds, and a culture of respect and belonging' within the active health sector. Cunningham has built the company into "a global juggernaut", effectively "pulling himself up by the bootstraps" to fund it at the beginning.
"At the heart of it, we're a branding and distribution company," says O'Toole. "Our primary focus is, and continues to be, ensuring that we're the global leaders on the pre-workout side, which is our branded product line called C4."
Nutrabolt has three core brands that its products fit under, each marketed to different groups and specialising in related pre- or post-workout supports: C4 Energy, Cellucor, and XTEND. The best element of these brands, aside from their differentiated price points to appeal to consumers of different financial capabilities, is the time and dedication that goes into developing each of the formulas, which are targeted at different aspects of the body but with the same overall desired outcome.
O'Toole explains further: "We have different iterations of that: C4 Sport, C4 Original, C4 Ultimate. It's really meant to be accessible throughout for different customer goals and life cycles through their performance journey. C4 Sport is meant to be a more introductory product line that you can find almost anywhere – the Targets, the Walmarts, CVS. C4 Original is a step up there with a slightly different ingredient makeup, while C4 Ultimate contains more caffeine and more clinically studied ingredients for certain outcomes."
The art of procurement and strategic supply management
O'Toole's role as Vice President of Procurement is an expansive one, which means a huge amount of responsibility sits on his shoulders day-to-day – though it is this, perhaps, that keeps him interested in the role.
"I love what I do, who I do it for and who I do it with," O'Toole enthuses. "Knowing the importance of what we do day-to-day, it's very motivating. What I do really is act as a liaison back and forth, both internally and externally, to our partners and through our business. So I get to wear many hats. It's never a boring day, and I love that – it fits my personality."

A gregarious character, O'Toole is well-suited to a role in procurement, which is all about forging relationships and problem-solving with partners as a cohesive team. "I'm responsible for all global sourcing efforts with regards to raw materials, packaging, and co-manufacturing relationships throughout our global network," he asserts, somehow managing to fit his varied role into neat soundbites.
Despite this enthusiasm for his job and the varied elements that come together to make it up, O'Toole is the first to agree that it has been a difficult few years for everyone within the procurement and supply chain function.
"Everything is a challenge, right? I used to have to explain that my undergrad degree was supply chain management at Michigan State University, and no-one knew what that was; now, over the past two-to-three years, everyone knows what that is," O'Toole says with a wry smile. "There's really been a start, stop, start, stop rhythm to commerce. During COVID-19, everything completely shut down, and then, coming out of it, everything just shot back the other way. Now, we have macroeconomic and geopolitical challenges that continue to make business even harder."
As a co-manufacturing company, the key to surviving and thriving in the face of such difficulty has been ensuring constant communication and collaboration with sourcing and supply partners; luckily, O'Toole is determined to continue building and strengthening partner relationships for the benefit of the business and customers. But another core element has been willingness to adapt and reinvent.
"To give an example, there are certain raw materials in our products; our product ingredient makeup is highly clinically studied and there are ingredients that come from all over the world. If you have 30 of those ingredients in a product and one has a major constraint, you can't make that product."
A cost-effective solution was identified to resolve this ingredient issue, though it required careful planning to ensure the formulation was not just similarly effective, but safe for consumption, too. Time had to be taken to ensure that the ingredients used worked well together and had no adverse effects, as well as to account for different sourcing locations.
He continues: "It's really been an oscillation of keeping eyes on all the different ingredients, packaging components, the labour side, domestically and abroad, with COVID callouts, stimulus checks and getting people to go back to work. It was a continuous circular issue wheel, if you will, day-by-day.
"My group and I oversee all of that. Through the pandemic and even now, when we're designing products up front, we really have to take a step back and look at the ingredient makeup and the packaging. Here's where we want to produce it, closest to the customer. We have to really look at all the lead times at an aggregate level, the constraints throughout – if we have 15, 20 ingredients in one, but one is single-sourced from Italy and it has a lead time of 20 weeks, we have to account for that. That all plays into our speed-to-market and is part of our procurement process."
Other ways that the company has stayed afloat have been liaising with potential vendors, seeking cost-effective solutions in the locality and being open to change. Together, these solutions have helped Nutrabolt's procurement and supply chain function to demonstrate "resilience through insurmountable changes", retaining some aspects of the team in place while growing others after the pandemic
This is particularly important because, as O'Toole passionately believes, "a team that embodies understanding is the crux of a good partner".
Investing in automated technology and systems, and shifting suppliers

Another key to surviving such a difficult few years has been the act of strategically investing in new tools and systems for routine admin tasks. "We've launched new tools, demand planning software or ERP systems, business intelligence and reporting to really try to automate routine administrative tasks, allowing for us to focus more on our partners and the relationship with those partners, which is what matters most."
O'Toole continues: "We had to start redesigning our supplier sourcing strategies to create opportunities for localised suppliers, allowing for flex manufacturing capacity through simplified contractual addendums."
"What we don't want to do is get hung up on contract details or get 'deal fatigue' and make it too hard to do business with some of these partners. We want everyone involved to be protected, but are trying to have some simplified addendums so we can continue to move quickly with these partners to garner the manufacturing and supply capacity that we need."
In an age of unprecedented global strife, many sales, branding and distribution companies have found themselves unexpectedly impacted. As such, sourcing strategies are being reconsidered by many, if not all, global businesses – and Nutrabolt is no exception.
"We're looking and choosing to nearshore where possible. Indigenously, a lot of our ingredients that go into our products come from global sources, including China. With their repeated lockdowns, COVID surges, the port struggles and other geopolitical factors, we've had to look at other countries and, more imminently and myopically, why not in the States?"
Looking to the future of Nutrabolt
Focus is something that O'Toole believes all businesses will crumble without. As such, he cites Nutrabolt's operational pillars as the core focus for the business, now and into the future:
To ensure continued global business growth "through a high-quality and built-for-scale network of co-manufacturing partners"
To provide an omnichannel supply chain service that is "transparent to our customer, repeatable and cost optimised"
To "drive internal operational efficiency with a focus on continuous improvement and simplicity"
"If you don't have the basic foundation in place or are trying to be too orchestrative, it's just a recipe for failure," he explains, setting down the company's outlook. Though his sector is experiencing a tumultuous time, O'Toole is excited for the future at Nutrabolt.
"Over the next 12-18 months, the aim is to continue to scale and grow our business with strategic partnerships – on both the nutrition and functional beverage side. The domestic part of our business has always been the key to our sustainability and growth, but we're really seeing opportunities globally, as well, in different markets. We're continuing to robustly fortify and create strong relationships here in the US, but these are also starting to occur in other markets, so this is a huge focus of our business going forward," O'Toole concludes.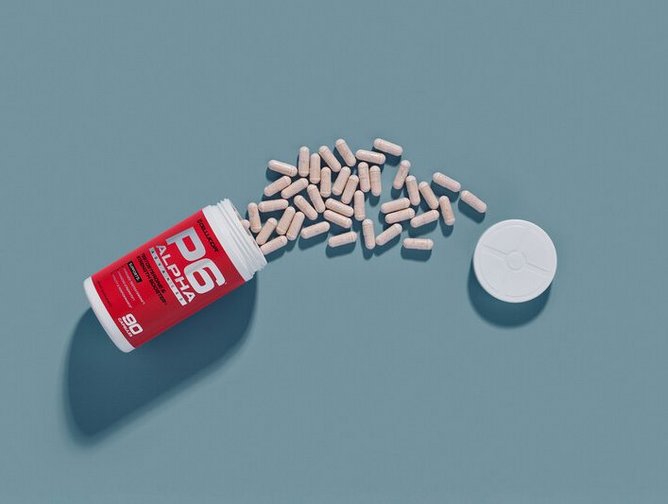 Nutrabolt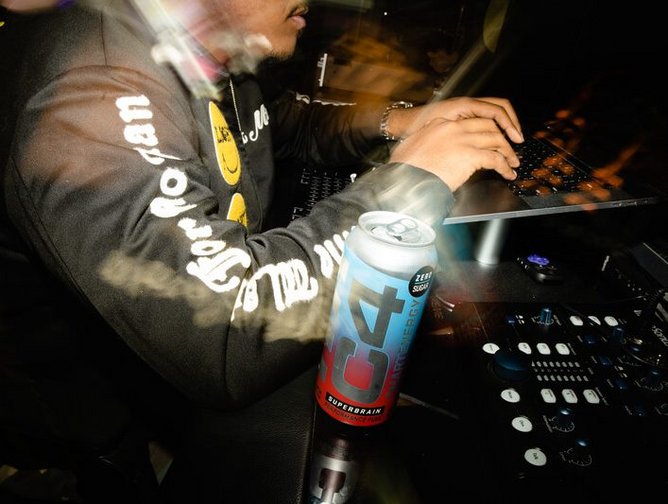 Nutrabolt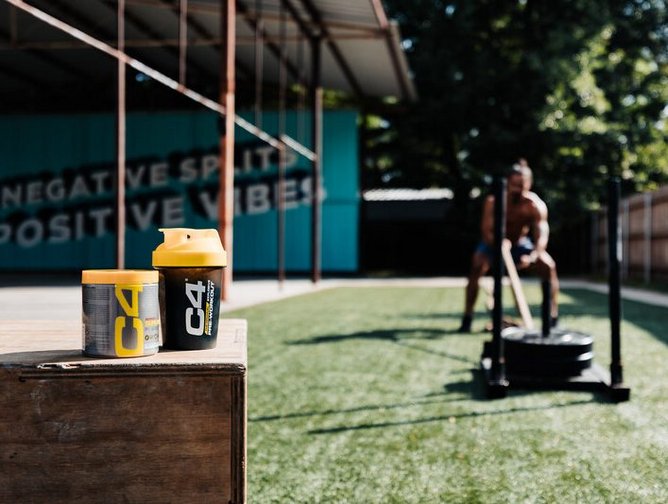 Nutrabolt
Nutrabolt