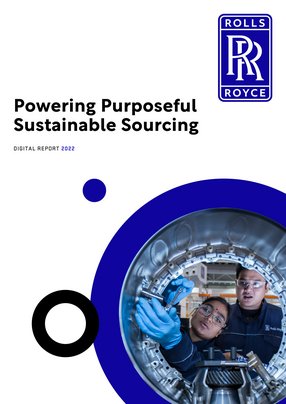 Rolls-Royce: Powering Purposeful Sustainable Sourcing
Digital transformation of procurement at Rolls-Royce has ushered in a new era for the function to extract value that benefits people, profit and the planet
Benn Godfrey's day begins with the morning school run. It is one of only two non-negotiable parts of every weekday, the other being the return journey when he picks his children up later that afternoon. For everything else, the rest of his day revolves around negotiation. As Vice President Procurement - Raw Material and Forming, he leads billions of dollars worth of annual contract and sourcing projects - quite often, these days, in the comfort of his living room.
He estimates around 95% of the past two years have been spent working from home, a far cry from the pre-pandemic days of factory visits, in-person supplier meetings, and face-to-face contracting and dispute resolution around the globe. It's a very different work-life balance that has taken some getting used to, he says and one he knows he is fortunate to have. Rolls-Royce has swiftly adapted to the demands of the current global situation, embracing digital and the emerging supply chain business imperatives of resilience and sustainability.
"There's a physical mundanity that comes from working from the sofa each day, but actually the work is hugely varied," he says. "We've just had to be bold, to pivot and think about how to do that in an environment that was thrust upon everybody."
Prior to the COVID-19 outbreak, supply chain planning cycles at Rolls-Royce would culminate in a week-long sourcing event, where suppliers and the firm's sourcing teams would meet and negotiate the next turn of contracts for quality, cost and delivery. Today that is all managed through technology, with up to 300 negotiations actors able to be coordinated in one sourcing event, remotely and digitally.
"We had to change how we did things and move it to a completely digital method of communication, management, and decision-making," Godfrey explains. "We had to completely build out new digital tools, and we are now able to source billions of dollars as a team, effectively, all while sat on our own sofas."
The shift may have been prompted by the necessity of the pandemic, but it has resulted in "some really good, outsized outcomes in terms of quality, cost, delivery from mature supply chains", the core pillars of procurement, Godfrey says. Each contract can now be fully analysed and wired into Rolls-Royce's processes. "We've been able to codify that approach to make it repeatable such that we don't actually have to do that physical interaction and planning anymore," Godfrey adds. "We're able to be a lot more agile in the way that we approach those sourcing events."
Digital Agility
A greater focus on digital-first processes has brought added agility to all areas of Rolls-Royce's sourcing function. Its physical supplier network is vast and geographically dispersed. It is a complex ecosystem with a similarly intricate digital fingerprint. To effectively manage this network, the firm's procurement professionals leverage SAP and Ivalua as their core digital platforms, both bringing scale and a multitude of functionality to the table. This is now enhanced through the introduction of new digital tools.
"What we've reflected on is that those platforms alone are not agile and flexible enough for us to go after some of the areas of value that we identify," Godfrey says. "Whether that's understanding our risk profile in a more real-time environment, or allowing us to start a conversation with EcoVadis regarding their services."
The new partnership with EcoVadis, a platform that analyses and rates the sustainability credentials of vendors and businesses, has opened up fresh opportunities and value for Godfrey and his team. He admits that Rolls-Royce, a firm globally renowned for engineering excellence, can sometimes fall into the trap of thinking it can build a better solution internally.
"This EcoVadis conversation is a realisation that there are lots of really smart partners out there," he says. "They can give us access and leverage to the scale of their platform, as well as supporting us in wiring that throughout the business so that it touches everything from processes to policies and contracts, and allows us to fully embrace things like sustainability, for example."
Sustainability has risen to the top of Godfrey's agenda. "I personally spend as much time on that topic as I do anything else," he says. And for good reason. Sustainability has become a business imperative intertwined with the other demands placed on supply chains, whether it's "a big boat stuck in a big canal", geopolitical uncertainty, or the ongoing ripple effects of new viral variants. Godfrey alludes to Blackrock chief Larry Fink's famous annual letter, and his recent assertion of the 'triple bottom line': profit, people, planet. "The point that I want to reiterate is exactly that's the work that I'm doing, and the work that we're doing at Rolls-Royce, is about those things," he says.
Godfrey is a member of the International Aerospace Environmental Group (IAEG), an industry body founded by Rolls-Royce and some of its closest rivals and customers, such as GE, Safran, Boeing and Airbus.
"The reason for joining that and forming what's called Working Group 11 is to say, 'We have to take sustainability seriously across our supply chain and this again has to be a digitally enabled approach to have the right breadth and impact to be effective," he says.
The core purpose of the IAEG is to harmonise and standardise critical aspects of aerospace as an industry, sustainability being just one example.
"What we shouldn't do is all ask our suppliers to do something different. We can all agree that this is the way we're going to approach this topic," Godfrey says. "We've done it before in aerospace - with safety and quality - but it's the first time I've seen what could be viewed as a competitive environment actually being truly collaborative. I think this is because we're recognising the power of those third-parties who are not aerospace experts, but are able to bring something to the party."
The Sustainability Imperative
Rolls-Royce's sustainability programme includes a broad array of initiatives that further epitomise the procurement function's digitally-enabled thinking. One example is managing recycled material to repurpose in Rolls-Royce engines. "We've been doing that for a long time, but we've never talked about that as anything other than as a financial benefit," Godfrey says. "We're now able to talk about that as contributing to our net zero aspirations by not digging large amounts of metal out of the ground for a second time. It also de-risks our supply chain, because, for example, every unit of nickel that you can recycle, you don't have to buy one from the market and be exposed to either shortages in material or speculation in price."
In energy, the firm has leveraged internal innovation from Rolls-Royce's power system business – something the company is open to sharing with other organisations – to decarbonise two of its largest footprints in the UK.
"Thinking about our overall energy mix is important and not everybody today can buy green energy nor can they build cleaner, mega power plants at scale," Godfrey says. "Our approach is to take standard technology that exists and package it up to make it modular and smaller. Relatively speaking, it's as big as a football stadium, but nonetheless, making it smaller and more accessible is part of the solution."
Godfrey also points to Rolls-Royce's core products, and the advances it is making in the electrification of flight.
The reality is, for moving large numbers of passengers on long-haul flights we are still going to rely on gas turbine engines for decades to come, but as they become more efficient and more Sustainable Aviation Fuel is introduced into operations, the impact on the environment will be reduced. However, for smaller numbers of people, for shorter distances, the electrification of flight, whilst catching up with the electrification of other modes of transport, is very exciting. For example, our all-electric 'Spirit of Innovation' aircraft is now officially the world's fastest all-electric aircraft, having set two new world records – at 15.45 (GMT) on 16 November 2021, the aircraft reached a top speed of 555.9 km/h (345.4 mph) over 3 kilometres, smashing the existing record by 213.04 km/h (132mph).
And this is something my procurement role has allowed me to be involved in, buying and securing the rare earth metals that make electrification a reality."
Prolonging the life of a product is another way that sustainability meets profit, Godfrey says. "The very best thing you can do from a cost perspective and from a sustainability perspective is not buy the thing at all – our motto is reduce, reuse and recycle."
Digital transformation has empowered Godfrey and his team to extract value far beyond the scope of procurement's traditional transactional responsibilities. Smart use of technology and a willingness to evolve mindset and processes as much as software packages and video platforms will come to define where the function is headed next, Godfrey believes. It is a future of increased digital agility, data and the maturity of AI and other emerging technologies.
"From what I'm seeing, it's not fully there yet," he says. "But if I think about some of the solutions that are out there for some of the topics that are important to us, in terms of cost and supply chain visibility, and the conversations I'm having; whether supporting the development journey of small, half-a-dozen-people start-ups to working closely with our own in-house AI team to conversations with the very biggest household names in digital, it's close.
"Couple that with the vast array of competing green technologies out there, which will drive the net zero agenda, and from a technology perspective, I think we're probably closer than many of us may realise to an era-defining change with some really interesting technologies, tools and systems being available to support the buyer to do their job effectively, drive huge value and really make a world of difference."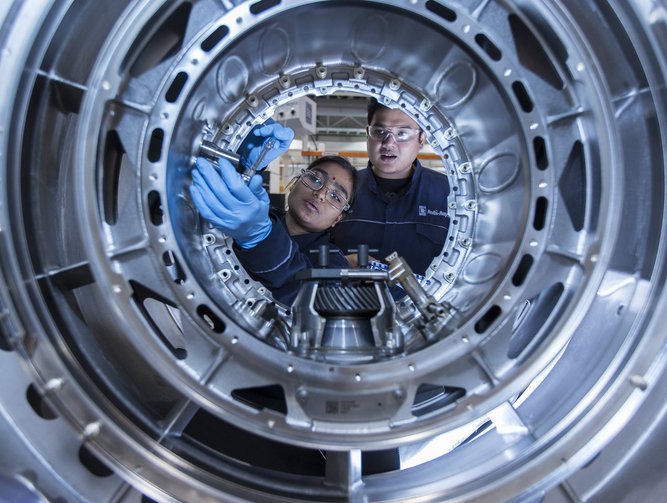 Rolls-Royce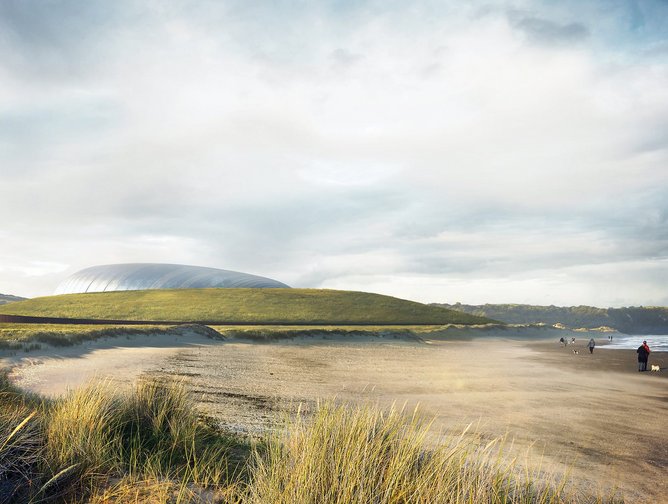 Rolls-Royce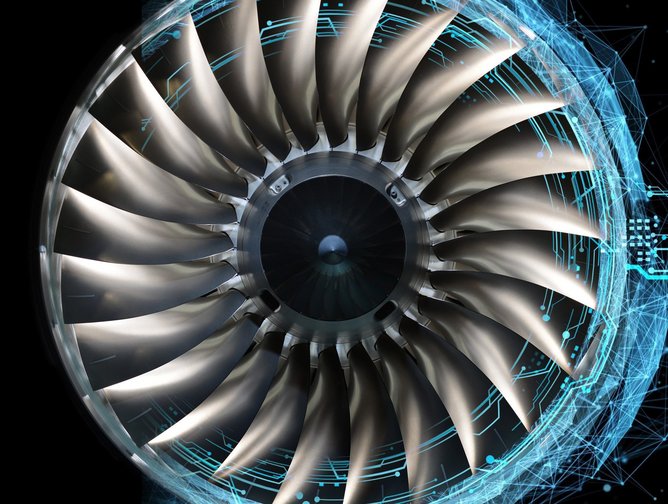 Rolls-Royce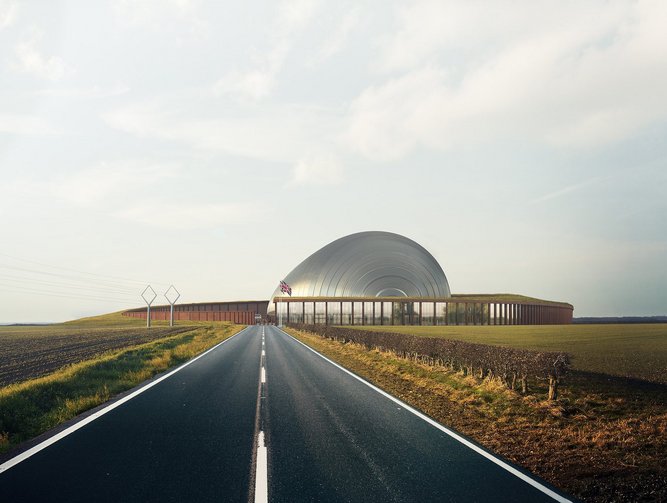 Rolls-Royce