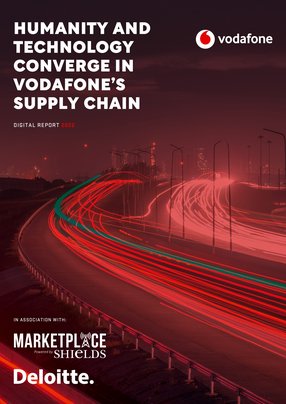 Reshaping Vodafone's supply chain for network equipment
Reinhard Plaza Bartsch, Head of Supply Chain Transformation, on overhauling Vodafone's global planning and logistics
Building on a successful digital procurement transformation that has made many headlines over the years and has become a reference point in the procurement industry, Vodafone is now working on a radical overhaul of its physical supply chain operations for network equipment.
Reinhard Plaza Bartsch leads Vodafone's global network logistics transformation, a sizeable change programme that will reshape the way Vodafone manages demand and supply planning, as well as the logistics operations for its network infrastructure business globally. He is no stranger to big, company-wide transformations. Having been in supply chain roles at Vodafone for the past 15 years, he has been spearheading Vodafone's digital procurement transformation, establishing the company's procurement operations as a world-class industrial benchmark.
"The transformation of our planning and physical supply chain is just the next natural step for us in Vodafone. Building an ecosystem where we work with our partners to create end to end visibility and control of hardware deliveries and inventories across our whole infrastructure supply chain. This will enable us to proactively mitigate risk of disruption while allowing us to make much faster, accurate and cost-effective decisions to steer supply to support the growth of our network," explains Plaza Bartsch, adding that he aims to underpin this transformation by blending the best of technology with people. "We will follow a 'human-centric' approach when embedding digital in the way we run our business".
"If I look across industries – market conditions are rapidly changing. Supply chains around the world are being constantly challenged in the face of more frequent risk of disruption. Therefore the ability to control and steer your physical supply chain has never been more important and has become in many industries a real competitive advantage."
Running a world-class supply chain
"Vodafone's physical supply chain operations have been quite disparate over the years. We are now aiming to consolidate, standardise and digitise things end to end to allow Vodafone to have full visibility and control of kit moving across our supply chain," says Plaza Bartsch. "We are aiming for full traceability and control, being able to see equipment leaving the manufacturing plant, arriving at our warehouses and up to the point of deployment. Enabling us also to redirect wherever we need to in a seamless fashion."
Amid challenges in global supply chains, many companies have recognised the importance of controlling the flow of critical products or infrastructure to run their businesses.
Plaza Bartsch views Vodafone's planning and logistics transformation roadmap as an essential part of managing these challenges. Over the years, Vodafone – and many other businesses – have been regaining control on the physical flow of hardware required to run their businesses.
As part of its global logistics strategy, Vodafone is approaching its transformation in three phases.
"In the past we had multiple disparate logistics' teams in the different markets in which we operate," explains Plaza Bartsch. "The first part of our transformation has been quite simple: bringing everyone under one new vertical in our supply chain organisation. The key for us has been to align all our logistics teams towards a common operating model. Focusing on driving consistency in the way we run our logistics operations and warehouses so that no matter where you are in the world, our operations feel and look the same."
Vodafone has also deployed a global network stock and warehouse management system, which provides full transparency to over 16 million pieces of equipment held by Vodafone across all warehouses world-wide.
"Implementing a common operating model and logistics system stack is foundational but also critical to enable us to drive our transformation at pace," says Plaza Bartsch
Vodafone started with the first part of its logistics transformation back in 2019 and is continuously improving its physical logistics to optimise its inventory level, ageing and minimising obsolescence.
Part two of Vodafone's logistics' strategy is to transform how it plans its demand and supply for network equipment.
"Between now and 2024 we're actually deploying a new demand-and-supply planning model within Vodafone. We have started in Europe this year and have gone live in three of our big markets. We are now extending into the rest of Europe and will then finally extend this capability next year into Africa," says Plaza Bartsch.
Vodafone is complementing this business transformation with the deployment of an Integrated Business Planning platform, that will enable Vodafone to systematically balance its demand and supply plans.
"Strengthening our supply chain planning function through new technology and capabilities will not only enable us to work closer with our partners in managing our supply chain, but will also enable us to optimise our inventory levels, and give us more flexibility to steer supply to where we need it. In addition, it will also enable us to drive the re-use of our assets across our network."
As part of its logistics strategy and broader purpose agenda, Vodafone has established a so-called Asset Marketplace, which enables Vodafone's operating companies to re-use equipment across different markets. Therefore, extending the life of the equipment procured which helps the company to save money, but more importantly, contributes to a circular economy by ensuring that used equipment is only disposed when it cannot be used anywhere across the group (as part of its commitment to the planet, Vodafone also ensure that any obsolete equipment is being ethically disposed).
"The third step in our transformation is the creation of regional logistics hubs. This will help us to optimise our logistics network and build further resilience in our supply chain," says Plaza Bartsch. "We want to optimise our logistics network and need to make sure we have warehouses in the most optimal location and with the required size. The nature of our business will of course require us to keep some stock close to the markets, therefore it is key for us to leverage technology to orchestrate the logistics network."
Vodafone has already announced at its Arch event earlier this year that it is going to establish its Pan-European Hub to run all of its physical supply chain activities for Europe out of Luxembourg.
"We're building what we want to be the greenest logistics operation in Europe as well as the most automated warehouse leveraging 5G to automate activities in the warehouse," says Plaza Bartsch.
Vodafone currently employs around 400 people in Luxembourg, a country where it has had a presence for 22 years. Its local activities include procurement, roaming, financing and digital capability operations.
But how does Vodafone measure the success of its transformation? For Plaza Bartsch, it is all about driving operational excellence in the way Vodafone runs planning and logistics. "Whether it is supporting faster deployment of the network by securing on-time and in-full delivery of materials, driving inventory levels down, minimising the risk of obsolescence and maximising the return of capital invested by extending the lifecycle of assets through re-use, we want to be cost-effective and world-class… and we want to get there fast," says Plaza Bartsch.
Blending technology with human innovation
The speed at which technology develops has been generally doubling every two years since the 1960s. This has not been different in the supply chain space, and many businesses have been striving to keep up with technological advancement without leaving customers or employee's behind.
"This is not different for our transformation, we rely on new platforms and technology that will augment the capability of our people and enable them to do more, better and faster. No matter whether it is in planning and coordinating supply, automating warehouse operations or running simulations to mitigate supply chain risk, technology is and will be everywhere." says Plaza Bartsch.
"Implementing these new systems in a timely fashion, ensuring that they deliver the right user experience is paramount in this change."
Increasing supply chain visibility
For Vodafone's logistics team, the next 12 to 18 months will involve increasing visibility across the supply chain and ensuring that change in ways of working gets well embedded in the organisation.
"This is a significant change programme and we are keen to get everyone on board. We want to make this change live and fluid for our people and ensure that everyone can personally grow as a result of this transformation," says Plaza Bartsch. "I see already with excitement how we start running demand and supply planning reviews. Our key supply partners are also actively engaging and becoming part of this new ecosystem." says Plaza Bartsch.
Vodafone's network suppliers will also benefit from this transformation, they will gain much better visibility across Vodafone's supply plans and will be able feed into Vodafone planning system to ensure any supply risks are proactively mitigated.
"Developing into roles that have much closer interaction with our partners and are driving robust and mature supply planning for Vodafone is a great development opportunity for our team. I think everyone in our logistics team is as excited as I am about the future." says Plaza Bartsch.
Plaza Bartsch's perspective on future industry trends include the rising need for a more agile and self-stabilising supply chain. He believes this is only going to be possible by blending human innovation and the best that technology can offer.
As part of its transformation Plaza Bartsch aims to develop a control tower to connect all of its physical supply chain and manage the end-to-end flow of goods from manufacturing down to final installation. In addition, he foresees already in his plans to invest in a digital twin for the supply chain in order to model scenarios for the future, and render Vodafone more resilient to supply chain risks.
"It is quite an exciting time to be with Vodafone and working to shape the future of our supply chain," says Plaza Bartsch.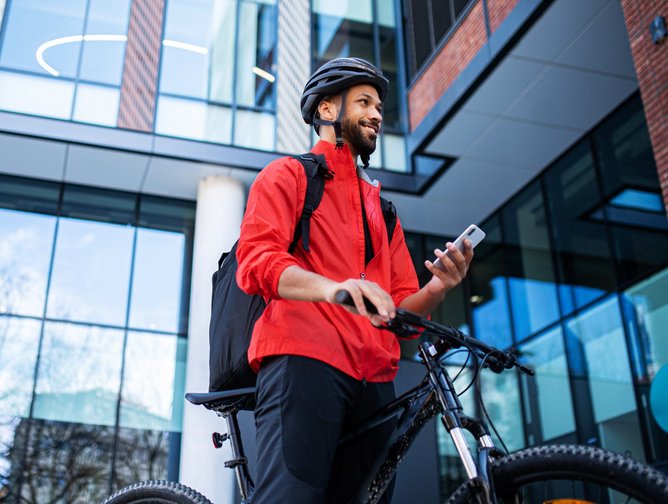 Vodafone Procurement Company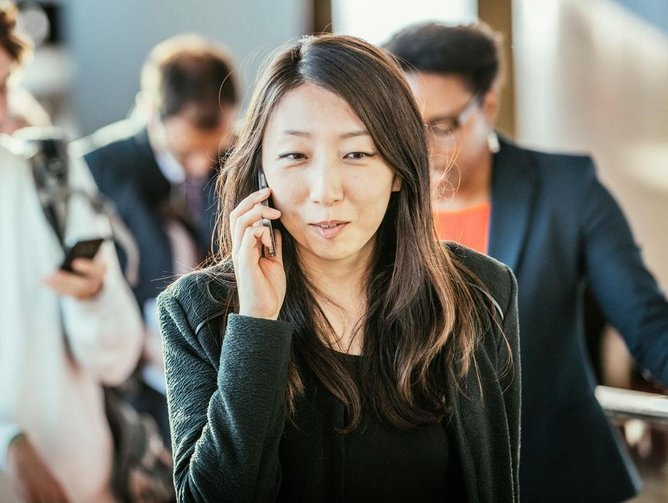 Vodafone Procurement Company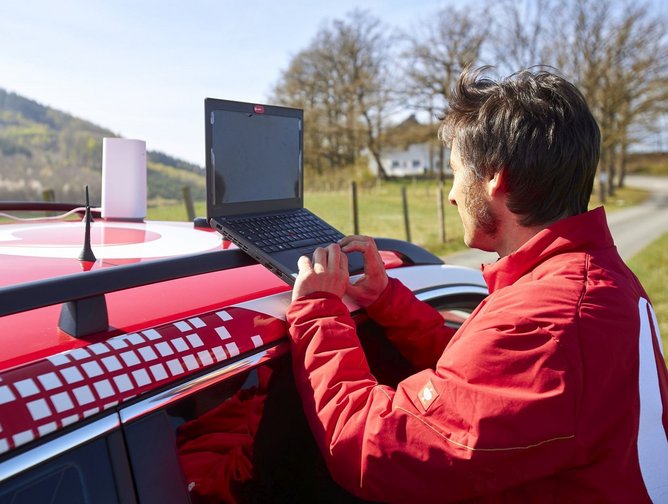 Vodafone Procurement Company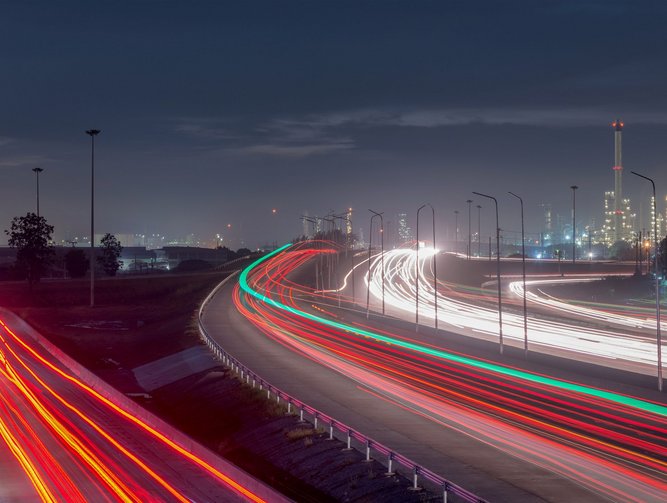 Vodafone Procurement Company