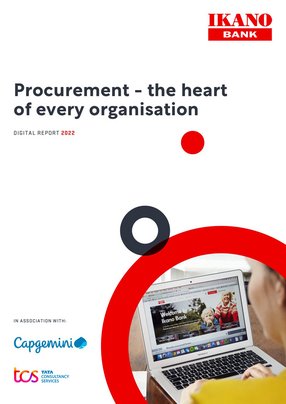 Ikano Bank: Procurement - the heart of every organisation
Åsa Stoije, Head of Sourcing and Procurement, Ikano Bank, discusses the value effective procurement can provide, and the need for strategic partners
Owned by the Kamprad family, Ikano Bank can be traced back to the home furnishing company, IKEA (founded in 1943). Ikano Bank founded in 1995 creates possibilities for better living by offering simple, fair and affordable services, enabling a healthy economy for the many people. Ikano Bank's offer includes savings and loan products for consumers, sales support services for retailers, and leasing and factoring solutions for businesses.
Åsa Stoije, Head of Sourcing and Procurement at Ikano Bank spoke of the company's business idea: "We create possibilities for better living by offering simple, fair and affordable services, enabling a healthy economy for the many people.."
Ikano Bank's offerings consist of credit cards, loans, mortgages, sales financing, factoring, and leasing. "We have roughly 1,100 employees in eight European markets, including the Nordics, Germany, UK, Poland and Austria," says Stoije.
She adds: "But what is interesting right now and for the coming years is that we are in the middle of a transformation - building a completely new digital bank alongside our existing operations."
Sourcing and procurement at Ikano Bank
Having 20 years' experience in international and progressive functions, Stoije's focus has been on sourcing and procurement at all levels.
She says: "I joined Ikano Bank in 2019, as Head of Sourcing and Procurement. It's very exciting to be a part of the sourcing function. We are a central support function that helps the wider organisation to make the right strategic decisions and investments."
Stoije and her team is responsible for indirect purchasing of materials and services - essentially everything the bank needs to ensure a smooth running of the business. Such as external resources, consultants, R&D projects, outsourcing, hardware, software licenses. "Or it can be hosted services and software-as-a-service (SaaS)," she says.
"It's quite a broad area. We are also in charge of negotiating the best deals for the company, while continuing to meet company standards and industry regulations - as well as client and public expectations."
Sourcing is a well-integrated function in Ikano Bank's operations, and as such, Stoije says it's vital that sourcing processes are both followed and understood.
"Sourcing is a multifaceted and multidimensional function with various tasks and responsibilities. We are in the middle of everything, a support function and a service function, where we are more and more becoming an internal business partner providing advice on investments and purchasing decisions."
Stoije says that while the focus on optimisations and cost in sourcing is understandable the job is also about stakeholder management - building relationships, supplier development, risk mitigation, and responsible sourcing.
"And there are a lot of new regulations to take into account," says Stoije. "It is important for sourcing and procurement to help the wider company to be compliant to rules and audits."
She continues: "As a sourcing function we should know what we spend, where we spend, how we spend, and why we spend. It is also important to be able to show how we secure the best value for money, as well as balancing spend risk dependency and value."
The sourcing process is fundamental, she says, and runs through the entire company. "Nothing can be bought, purchased, sourced without the procurement and sourcing function being involved," she explains.
Where can sourcing's value be seen?
Stoije says that sourcing is about multi-dimensional value creation: "Value can be seen from a cost perspective, from a supplier insights perspective, but also from a business growth and increased profitability perspective. Sourcing has strong knowledge in so many different areas. It is vital for an organisation to harness the function's capabilities in these areas."
Beyond the value of cost reduction, Stoije says sourcing also looks to create value by bringing in new technologies.
"It's about how to improve the function," she says. "How can we further use external input in our own product development so that we can continue on our journey to becoming a fully digital bank offering simple, fair, and affordable financing for the many."
Risk management at Ikano Bank
Risk management in any organisation should be treated with care. From a sourcing perspective, Ikano Bank has a detailed checklist of different requirements. It conducts annual reviews, follow-ups and risk assessments, and it has multi-level of approval chains and security assessments.
Ikano Bank and its partnerships
Ikano Bank believes it is important to have partners that are willing to invest in the business. "Now more than ever, because we're on our transformation journey, it is important for us to have partners with whom we can have a strong relationship," says Åsa Stoije, Head of Sourcing and Procurement at Ikano Bank.
She adds: "You can compare it to a marriage. It is important for us and our partners to have transparency and work together towards the same goals. It's about give and take throughout the journey, because this allows us to grow our business and to build at scale."
Given the nature of the sourcing and procurement market, it is also vital for Ikano Bank's partners to navigate a disruptive market.
"They need to be global, she says "They need to have agility, flexibility, and to provide us value for money. They must also be able to work in a multi-vendor environment, and be willing to take risks in order to get rewarded in meeting our business goals.."
Stoije adds: "I think those are key foundations for a good partnership. But our partners are also experts in their field, so it's important they challenge us. We need them and their expertise, in order to collaborate and improve our offerings."
Two such partners include Capgemini and TCS.
"In 2017 after a competitive tender process, we entered into a partnership with Capgemini," she says. "As part of this partnership a large number of Ikano Bank's IT functions were transitioned over to Capgemini. This enabled us to strengthen our IT capacity, and to further embark on our digital transformation journey, as well as secure existing bank operations."
Stoije adds: "TCS Tata Consultancy services is another important partner for Ikano Bank. We work in close collaboration with them as part of our strong partnership. They are a part of many development projects and integrations, and provide us with key competence incl. consultants. They fit our needs and requirements as a business, providing us with expert knowledge and helping us achieve our goals."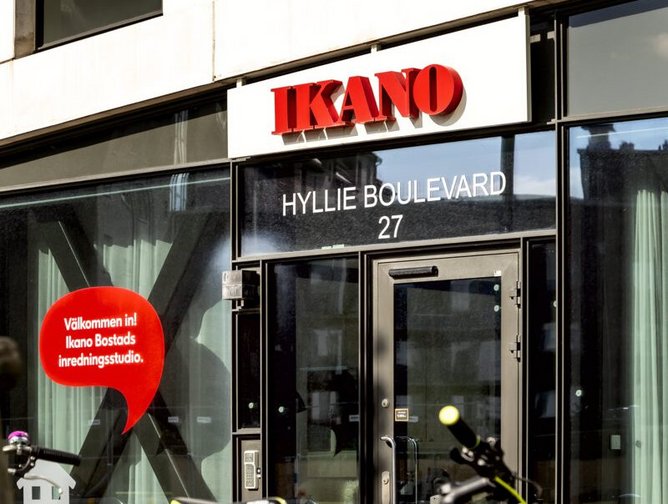 Ikano Hyllie office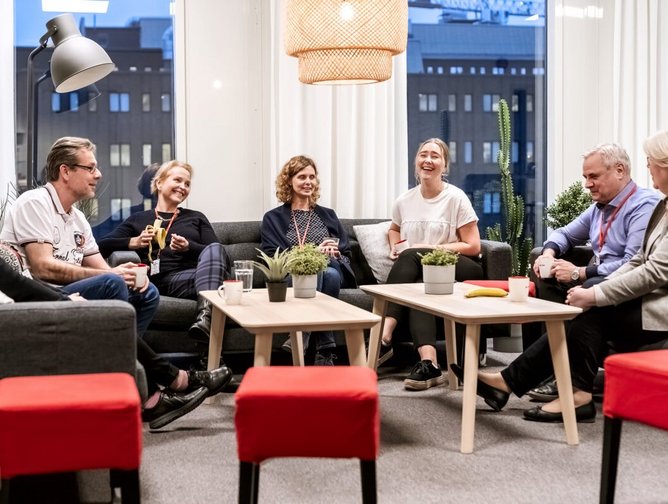 Ikano Bank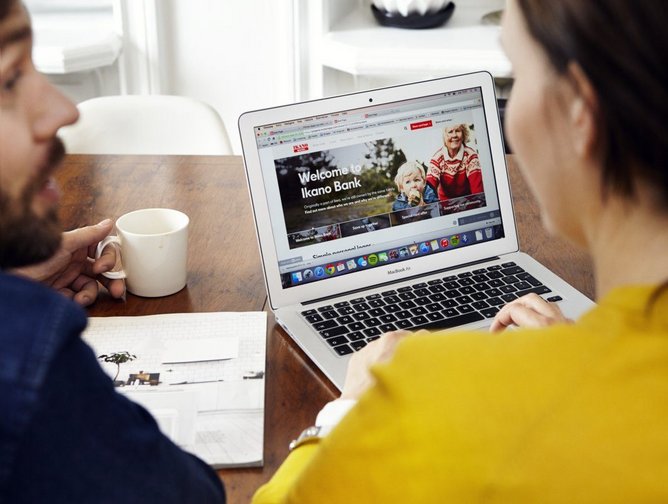 Ikano online banking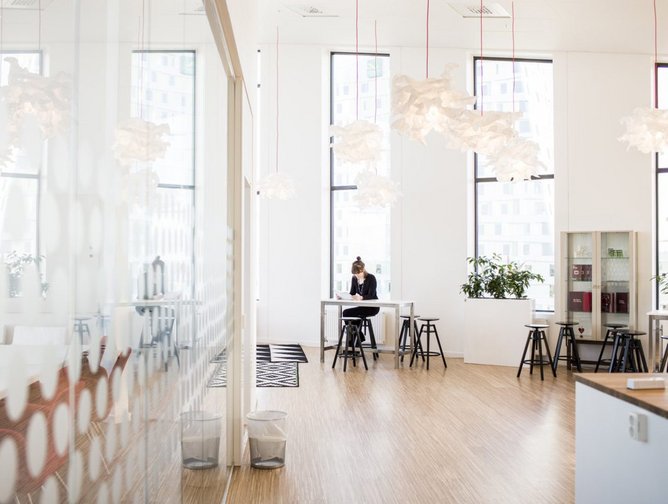 Ikano Bank office