Why your company needs sustainable energy procurement now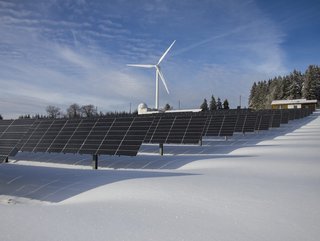 Why your company needs sustainable energy procurement now
The infrastructure for sustainable energy procurement is fast-emerging, with the ethics and economics already in place. Here's what you should be doing...
Not too long ago, Procurement Magazine reported on the London Design Festival concerning the implementation of sustainable practices, where a panel discussion heard Chief Creative Officer for Ingka Group, IKEA Retail, Marcus Engman, assert: "It's not enough to educate consumers," adding, "they also need the facilities and infrastructure."
The issue of the lack of availability of viable infrastructures in achieving sustainable practices in energy procurement has long been at the centre of the sustainability conversation, where many companies may be willing, but unable to achieve them due to the perceived lack of the "facilities and infrastructure" that Engman spoke of.
But efforts are underway. In the US for example, Albireo Energy, a leading independent building controls and energy services provider, today announced the launch of the first-ever Albireo Energy Procurement Advantage Partner Program.
This particular program is tailored for entrepreneurs seeking to expand their clean energy procurement business and includes a suite of supplementary tools and training benefits.
Albireo's Energy Procurement Services portfolio offers energy risk management solutions for commercial and industrial clients, comprising benchmarking, energy analysis, utility expense management and traditional and renewable energy procurement.
Eligible individuals across 17 states and Washington, D.C. can now access Albireo's comprehensive portfolio.
The growth in available frameworks to achieve sustainable practices in energy procurement stretches way beyond the US however, and even beyond SMEs to large global providers.
This is exactly the kind of scale and access that is needed to achieve viable and sustainable energy procurement - and in the modern world, 'infrastructure' invariably includes technology.
Technology as infrastructure
A report in Energy Magazine entitled: How BP is enabling the energy transition through Procurement, demonstrates the scale of the change.
The report states: "At BP, the launch of its proprietary Compass platform forms the backbone of procurement transformation within and beyond its Global Business Services (GBS) division.
"The platform, developed with scalability and flexibility in mind, enables integrated, end-to-end, digitalised procurement processes. Offering ease of use, visibility, artificial intelligence (AI), automated source-to-pay (S2P) functions and a portal for external stakeholders, Compass is revolutionising the way procurement operates at BP."
Technology is now clearly an important component of available infrastructures to access and achieve sustainable energy procurement.
Endorsing this view, Muhammad Malik, CEO and Founder NeuerEnergy, outlines how procurement leaders can use AI intelligence to improve business in the renewables market in a notable Energy Magazine article.
Malik says: "To identify the most suitable energy options for your business, the key is to integrate both historical data, such as existing purchasing workflows, with real-time data from the local and global renewables market."
This move to sustainable energy procurement applies to SMEs as well as the big players.
He adds: "Global companies should be sitting on the forefront of sustainability and renewable energy procurement," and the wheels are already in motion.
The global emergence of sustainability targets
"Encouragingly," he says, "research from PwC revealed that the majority of UK business leaders intend to increase their long-term investments in sustainability initiatives as they grow concerned about the impact of climate change. In addition, nearly 50% of Fortune 500 companies have already set sustainability and renewable energy targets."
So Albeiro Energy, BP and NeuerEnergy are, despite their differences in size and energy models, all on the same sustainable energy procurement page.
There are many other examples too.
The procurement energy revolution is underway
TenneT, one of the largest grid operators in the Netherlands and Germany is undergoing a major offshore wind installation project, which is set to be operational in 2028.
Even Chinese multinational technology company Lenovo, has announced that it will purchase around 90% of its energy from renewable sources to reduce greenhouse gas emissions by one million tonnes within the next three years.
Dubai-based renewable energy firm AMEA Power, is undergoing a 120-megawatt solar photovoltaic (PV) project in South Africa, and from wind, to solar, to oil and tech, sustainable energy procurement is in full-swing on a global scale.
Sustainable energy procurement and sustainable success
Companies need to undergo sustainable energy procurement for several reasons. It can help them reduce their greenhouse gas emissions and mitigate the impacts of climate change.
It has the potential to lower operational costs and increase competitiveness in the market. It can also enhance reputation and brand image among customers, investors and stakeholders who value sustainability.
Sustainable energy procurement is not only an ethical duty but also a smart business strategy for companies, and with so many examples, and emerging in fractures and technologies, the question of implementing sustainable energy procurement practices is not why? but when? The time is now.