Why procurement is the key to solving India's wheat crisis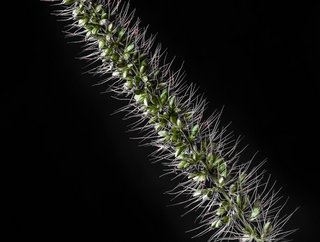 Why procurement is the key to solving India's wheat crisis
India's Department of Food and Public Distribution adopts multi-agency approach for procurement of 34m tonnes of wheat in 2023-24 rabi season
Excessive rainfall in India during March has adversely affected its wheat crop, disrupting the crucial grain-filling stage and impending harvest in April.
Last year's record-breaking high temperatures also impacted wheat production, resulting in a shortfall of 4.5m tonnes.
Despite aiming for a 5% increase in wheat production this year, India's crop suffered a major blow due to excess rainfall in key wheat-producing states.
The consequences of these weather-related setbacks pose challenges for food security and may impact domestic supply and international trade dynamics.
Solutions are being sought to support to affected farmers; invariably procurement-related.
Solving India's wheat crisis: Procurement at the centre
In a concerted effort to bolster its food security and effectively manage its procurement of essential commodities, India's Department of Food and Public Distribution has unveiled an ambitious plan for the upcoming 2023-24 rabi season (spring harvest).
This forward-thinking approach involves the adoption of a multi-agency framework for the procurement of a staggering 34 million tonnes of wheat, aiming to streamline the process and ensure a sufficient supply of this staple grain across the nation.
Recognising the critical importance of wheat as a key component of India's food security and public distribution system, the Department of Food and Public Distribution has embarked on a comprehensive strategy to tackle the challenges associated with large-scale procurement.
By embracing a multi-agency approach, the department seeks to leverage the strengths and expertise of multiple stakeholders, fostering collaboration, efficiency and transparency in the procurement process.
The forthcoming rabi season's procurement target of 34 million tonnes of wheat underscores the government's commitment to meeting the nation's food requirements and safeguarding the welfare of its citizens.
By taking proactive measures and devising a comprehensive plan well in advance, the Department of Food and Public Distribution aims to mitigate any potential supply chain disruptions, price volatility or logistical constraints that may arise during the procurement process.
The multi-agency approach involves the active involvement of various entities, including state governments, procurement agencies and other relevant stakeholders.
This collaborative effort ensures the utilisation of diverse resources, expertise and infrastructure, thus maximising efficiency and minimising operational challenges.
By pooling together their respective strengths, these agencies can collectively navigate the intricacies of procurement, storage and distribution, resulting in a more robust and resilient system.
Accountability and transparency
The implementation of this multi-agency approach also brings increased accountability and transparency to the procurement process.
Each stakeholder will have clearly defined roles and responsibilities, with well-established mechanisms for monitoring and evaluation.
This not only enhances the efficiency of operations but also acts as a deterrent to any potential malpractices or irregularities, ensuring that the procurement process remains fair, just, and equitable.
The Department of Food and Public Distribution's emphasis on collaboration and coordination sets a positive precedent for the procurement sector.
This inclusive approach not only optimises the utilisation of available resources but also encourages knowledge sharing and best practices among the participating agencies.
Through constant communication and feedback loops, stakeholders can learn from each other's experiences and refine their processes, contributing to continuous improvement in procurement strategies.
The scale of the procurement target for the upcoming rabi season necessitates a robust infrastructure capable of handling large volumes efficiently.
To this end, the Department of Food and Public Distribution is working closely with state governments and procurement agencies to strengthen storage facilities, transportation networks and other critical logistics infrastructure.
This investment in infrastructure development ensures that the procurement process is not only seamless but also minimises post-harvest losses and maintains the quality of the procured wheat.
Tech, data and eProcurement: Shaping the future
The Department's approach also takes into account the use of technology to enhance efficiency and transparency.
Leveraging digital platforms, data analytics and e-procurement systems, the multi-agency framework enables real-time monitoring accurate forecasting, and prompt decision-making.
These technological advancements further streamline the procurement process, reduce administrative burdens, and facilitate greater coordination among stakeholders.
As the Department of Food and Public Distribution embarks on this ambitious multi-agency approach for wheat procurement, it demonstrates the government's unwavering commitment to ensuring food security for its citizens.
The collaborative efforts of various stakeholders, combined with robust infrastructure and technological advancements, will pave the way for a smooth and successful procurement process