Walmart & Citi collaborate to bridge SMB access to capital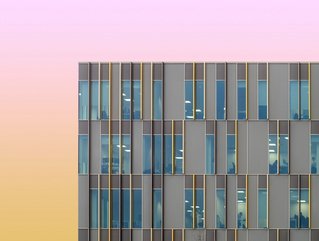 Walmart & Citi collaborate to bridge SMB access to capital
Digital platform 'Bridge', to connect small- and medium-sized businesses network of 70+ lenders with capacity to offer loans of up to US$10mn
Walmart and Citi have teamed up to provide a new digital lending platform called Bridge, designed to give Walmart's 10,000 small and medium-sized businesses (SMBs) access to loans of up to US$10mn.
This collaboration marks a significant opportunity for Walmart's suppliers to obtain working capital loans, commercial mortgages, and other pre-shipment financing loans, offering them greater choice, convenience, and access to capital.
The platform connects these SMBs with over 70 lenders from all over the United States through a single loan request form. Once a request is submitted, the platform seamlessly connects suppliers with multiple potential lenders that can evaluate their requests. This means that the loan process for both the suppliers and lenders is more efficient, empowering suppliers and diversifying lending businesses.
In preparation for this launch, the platform's lender base has grown from 18 banks in 2021 to more than 70 lenders nationwide currently on the platform.
This new platform demonstrates Walmart's commitment to supporting its small- and medium-sized businesses and the US economy.
As Jason Fremstad, Senior Vice President of Supplier Development at Walmart says, "We know small- and medium-sized businesses are the engine that drives the US economy and local communities. Many diverse owned businesses also fit the small- and medium-sized business profile. As such, we stand to strengthen our longstanding Supplier Inclusion offering through this specific opportunity."
Designed with inclusivity in mind
But Bridge is more than just a lending platform; it was designed with inclusivity in mind. Many small and medium-sized business owners don't have a network of existing bank relationships, especially those operating in underrepresented communities.
Bridge offers a modern and efficient way for Walmart's US suppliers to navigate the lending process and cultivate relationships with multiple lenders while helping them gain access to the capital that is essential for them to grow.
Expanding options
In addition to increasing access to capital, Bridge built by Citi has the potential to expand options available to qualifying suppliers.

Walmart has programs that help with post-shipment financing, but with Bridge, suppliers can have better access to the funding they need to expand their operations to reach and surpass their goals.
Promoting racial and gender equity

Walmart and Citi are also committed to promoting racial and gender equity through the platform. Citi focused on increasing the number of Minority Depository Institutions (MDIs) and Community Development Financial Institutions (CDFIs) on the platform.
Of the more than 70 lenders currently participating on the Bridge built by Citi platform, more than 20 are MDIs and four are women-owned institutions.
Serving communities
In addition, 15 of the 20 Black-owned banks in the US are lenders on the platform.

This partnership allows Walmart and Citi to help introduce suppliers to financial institutions that are committed to serving their communities.
Increasing financial literacy
The collaboration between Walmart and Citi doesn't stop there. They will also provide suppliers with educational content to increase financial literacy.
According to Emily Turner, Citi's Head of Business Development, Institutional Clients Group: "At Citi, we are focused on delivering innovative solutions that create value for our clients and contribute to a more inclusive and efficient financial ecosystem.

"This includes our collaborations with clients and partners such as Walmart to identify optimal paths for the solutions we are creating."
M&F Bank in North Carolina is just one example of a business that has benefited from the Bridge built by Citi platform. They have used the platform to source opportunities to lend hundreds of thousands of dollars to businesses they would not have found otherwise.
M&F Bank CEO James Sills says, "We're proud to be part of a platform that enables us to connect with our target market in a more intentional and efficient way and are excited to now extend our reach to Walmart's extensive supplier network.

"By growing and diversifying our business mix, Bridge enables us to make even more of a positive impact on the communities we serve."