VRM market to boom prompted by growing cyber threats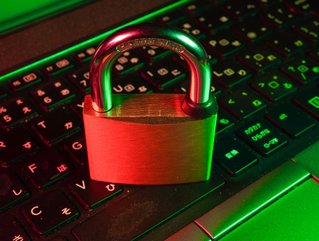 VRM market to boom prompted by growing cyber threats
Major growth in Vendor Risk Management (VRM) market driven by cyber threats pushing AI & cloud-based solutions with North America to dominate
Effective Vendor Risk Management (VRM) is essential to procurement success, as it helps organisations to identify and mitigate risks associated with vendors, from dependability to compliance.
By assessing the risks associated with engaging vendors, organisations can make informed decisions about which vendors to work with, negotiate appropriate terms and conditions and establish effective monitoring and oversight mechanisms.
This can help to protect organisations from financial losses, legal liabilities, and reputational damage, and enable it to achieve its procurement goals in a secure and sustainable manner.
A new market research report, titled "Forecasting Vendor Risk Management Market Growth: Analysis of Components, Solutions, Deployment, Organisation Size, and End-users until 2032," indicates that the market will experience significant growth from 2023 to 2032 with a projected healthy CAGR of around 13.30%.
The report predicts that the market will reach a valuation of approximately US$15.6bn by the end of 2032.
According to the report, one of the key drivers behind the expansion of the VRM market is the growing recognition among organisations of the importance of managing risks associated with third-party vendors, suppliers and contractors.
This need has become even more pronounced in light of the escalating frequency and severity of cyber-attacks and data breaches, as well as the mounting pressures of regulatory compliance requirements.
The VRM market has witnessed several advancements in recent years. For example, in December 2022, RSA Security LLC launched RSA Archer Vendor Risk Management, a new VRM solution that enables organisations to assess, manage and monitor risks associated with third-party vendors.
Likewise, in September 2021, CyberGRX introduced CyberGRX Assess, an AI-powered VRM solution that automates the vendor risk assessment process and enhances the accuracy and efficiency of risk management.
The VRM market presents several opportunities, such as the increasing adoption of AI and ML in VRM solutions, the emergence of cloud-based VRM solutions, and the development of VRM solutions for small and medium-sized enterprises (SMEs).
The Vendor Risk Management Market is categorised into five major regions, namely North America, Europe, Asia Pacific, Middle East & Africa, and Latin America.
Among these regions, North America is anticipated to hold the largest market share during the forecast period. This can be attributed to the region's concentration of key players in the VRM industry, as well as the growing adoption of VRM solutions by organizations seeking to manage the risks related to their third-party vendors.
You can view the full report here.