Volex: Paul Bullock discusses Volex's global footprint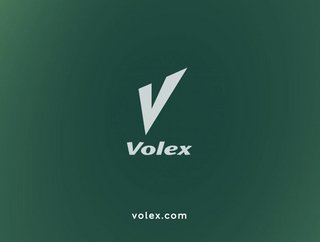 Paul Bullock, European COO, Volex
Made up of 8,000 people, in 19 factories, across three continents, "Volex's global footprint is unparalleled in our industry," says Paul Bullock, COO, Europe, Volex.
"We manufacture cable assemblies, printed circuit board assemblies, and box build integration for high tech customers. We tend to focus more where electronic interconnect is critical to our customers' end user equipment. We operate in four customer sectors: Electric Vehicles (EVs), Consumer Electricals, Complex Industrial Technology, and Medical which is where Philips fits under our portfolio."
Since 2004, Volex has been supplying Philips with its services. "We started providing cables for their defibrillator products," says Bullock. "Over the last 18 years, that relationship has grown to be a global strategic partnership, underpinned by three pillars: exceptional quality, global footprint, and scale."

Exceptional quality
"This is really proven by the global Philips DPPM rate, which currently trends under 200 parts per million. That is outstanding in a high mix, low volume portfolio like ours and is testament to our factories commitment to kaizen and internal continuous improvement," says Bullock.
"We have seven factories right now that are approved to the ISO 13485 medical standard, and recently, with Philip's promotion and support, our Tijuana, Mexico factory was able to achieve MedAccred accreditation, becoming the first cable and wire harness approved supplier in the whole of Mexico, which was a fantastic achievement."
Global footprint
Committed to reducing lead times, increasing their market reach, and getting closer to the end customer, local supply and regionalisation of supply chains is becoming increasingly important for Philips.
"Soon we will be supplying Philips from eight locations, with the addition of India, following Philips' continued expansion of its presence in India. Volex will be investing in a new factory in the Pune region close to Philips, supporting the company's localisation efforts for their supply chain and facilitating their growth plans for the region," says Bullock.
Scale
The scale of Volex affords its customers like Philips to have the confidence that they are working with a global supplier with a worldwide partner ecosystem and global experience. "Volex currently supplies Philips with over 2,200 part numbers that contain 6,000 raw materials into 20 different Philips locations, which is a huge portfolio of parts with a huge amount of complexity," says Bullock.
"We manage that expansive portfolio by engaging closely with Philips at a local, regional, and global level through our factory teams, and the executive team, to give Philips the confidence in the quality delivery and service that they're getting at multiple touch points." adds Bullock.
"As Philips continues to develop its lifesaving products, Volex will be there as a trusted global integrated manufacturing partner," concluded Bullock.
Read the full Philips' digital report HERE.