Visa, SP & SABB: The merging of Fintech and ProcureTech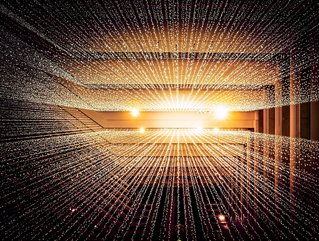 The Saudi British Bank (SABB) has partnered with Saudi Payments & Visa to launch SABB Procurement Card for Corporate and Business
What do you get if you cross procurement with a credit card?
Interest.
Not as in usury, but as in attention...
A recent IBS intelligence article highlighted a major inter-industry move effectively amounting to a convergence of ProcureTech and FinTech.
According to the article: "The Saudi British Bank (SABB) has partnered with Saudi Payments & Visa to launch SABB Procurement Card, designed specifically for its Corporate and Business clients to manage everyday payments digitally.
"The newly introduced Procurement Card enables Corporates and Businesses to optimally manage payments in a smarter and safer way; saving cost, reducing cash handling risks and monitoring spends around the clock.
"As a leading financial institution, we are committed to playing our role towards strengthening the financial sector and helping corporations of all sizes in order to drive sustainable economic growth in line with the Kingdom's Vision 2030.

"Launch of this co-badged mada-Visa card is part of our strategic plans to continuously improve customer experience by meeting their needs through innovative solutions keeping up the pace with the digital transformation in the Kingdom," said Yasser Al-Barrak, Chief Corporate & Institutional Banking Officer at SABB."
The movement in this direction is of course inevitably global, and marks an interesting move between the two industries though technologies and innovation.
A Kodiak Hub article on Proturetech refereed to it as: "A fast-growing software category no one is talking about". There is however, an unmistakable, growing murmur across the fields.
In a MarketWatch report, it was found that the "global procurement software market can thrive at 9.6% CAGR through the forecast period 2018 to 2023" (MarketWatch 2020).

"The market can expect to be evaluated at a $9.9BN industry in just 3 years time (Banerjee 2019)."
From a procurement standpoint, since the future of procurement lies in digitalisation adoption, and with the ever-growing influence of procurement in business, it may just be the case that the future of FinTech - or a large part thereof - lies in procurement.