Unlocking the benefit of supplier performance management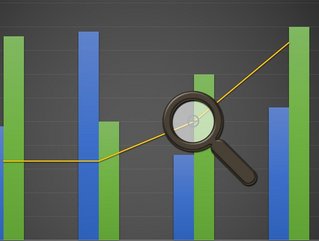 Supplier performance management
How can procurement teams unlock the benefits of supplier performance management?
In a recent online blog Hicx have broken down the benefits of SPM and how it helps manage risks.
Supplier performance management is a process to monitor and evaluate the performance of your suppliers, which allows procurement teams to have been visibility of their strengths and weaknesses and how they can optimise their supply chain in the future.
The blog argues that "organisations that implement this as part of supply chain management benefit from consistency and increased quality of goods or services provided, minimal supply chain disruptions and increased overall business performance that drives increases in revenue."
The benefits of supply chain management
With increasingly complicated global supply chains, that operate in a network of different regulatory frameworks, it can be difficult to have a structure in place to mitigate risks, reduce disruptions, and other issues an underperforming supplier could present.
A well realised supplier performance management solution can reduce the potential damage of these issues.
Hicx argue in their guide that SPM can help maintain and improve your reputation, reduce disruption, encourage data driven decisions, reduce costs, promote ethical practice, promote innovation, increase collaboration, evaluate and rank suppliers and streamline supplier selection.
With quality data coming into a supplier performance management system, it allows leaders to make real-time decisions and adjust strategy accordingly. This evidence-based approach removes the guesswork and makes sure suppliers are aligned with a companies objectives.
Vendor risk management
In a recent white paper, third-party risk software provider ProcessUnity identified four key points to creating a vendor risk management programme.
Identify potential vendor risks
The paper argued that companies can waste time and money completing deep analysis of all partners and vendors, when some may well be of very little consequence or risk.
Their suggested strategy is to categorise and prioritise vendors in order of the potential risk they pose, for example if one looks after customer financial transactions.
Develop strategies for addressing higher risk vendors
If your VRM process has picked out a vendor that may pose some kind of risk, but you still require them as a business partner, it is important to make sure a strategy is in place to stop their potential issues causing you any harm.
The paper suggests working closely with the vendor to try and solve the problem, monitor their performance to make sure matters are improving, and to also have a plan to follow if the vendor crosses a threshold of risk.
Align vendor control environments with your internal framework
Your organisation will already have controls in place to minimise any internal risk, so it is important to work with the potentially risky vendor to find out how effective the controls they have in place to mitigate the issues you have identified.
A gap analysis can be carried out to establish how far apart the two organisations are, and to work together to try and close the gap in standards.
Implement ongoing oversight utilising metrics and external alerts
Finally, the whitepaper suggests setting up a series of metrics to measure performance, and the risks that are associated with those issues.
External alert services can also be a useful tool, to surface if the vendor is having business issues that may impact the performance of their supplied service and allow you to address it quickly.

*************************************************
For more insights into Procurement & Supply Chain - check out the latest edition of Procurement Magazine and be sure to follow us on LinkedIn & Twitter
Other magazines that may be of interest - Supply Chain Magazine | Sustainability Magazine
Please also check out our upcoming event - Procurement & Supply Chain LIVE in London at the BDC on Sept 26/27th 2023
*********************************************
BizClik is a global provider of B2B digital media platforms that cover 'Executive Communities' for CEOs, CFOs, CMOs, Sustainability Leaders, Procurement & Supply Chain Leaders, Technology & AI Leaders, Cyber Leaders, FinTech & InsurTech Leaders as well as covering industries such as Manufacturing, Mining, Energy, EV, Construction, Healthcare + Food & Drink.
BizClik, based in London, Dubai & New York offers services such as Content Creation, Advertising & Sponsorship Solutions, Webinars & Events.