Unilever switches to African suppliers to tackle pressures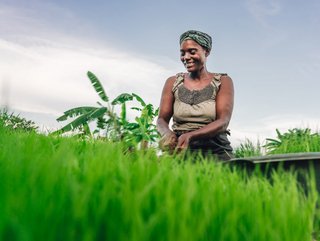 Unilever switches to African suppliers to tackle pressures
Multinational consumer goods company - Unilever - switches to African suppliers to tackle the growing foreign exchange pressures & supply chain disruption
Facing supply chain disruptions, soaring costs, and growing currency volatility like so many in the industry, Unilever is efforts to make its African operations more self-reliant has announced plans to increase its local sourcing.
In doing so, the multinational consumer goods company aims to reduce its foreign exchange exposure as it strives to grapple with rising energy and raw materials costs in the last two years.
Taking a US$4.40bn hit on net material inflation in 2022, the company expects prices for commodities to continue to rise in the first half of 2023.
Despite sourcing from Africa costing more than buying from parts of Asia, its management of foreign exchange costs is the driving force. Current pressures on foreign reserves are creating such volatility making it harder and more expensive to ship into the country.
"Over 95% of the brands we sell to our (African) consumers are made in African factories. But, until quite recently, we could only source under a third of the inputs we need from within Africa," commented Reginaldo Ecclissato, Chief Business Operations and Supply Chain Officer, at Unilever.
While exact figures have not been shared in regards to how many suppliers will be shifted to Africa, it is known that more than two-thirds of the ingredients that make the products it sells in Africa come from the continent itself. Two key products that Unilever will be increasing its sourcing in Africa include sorbitol and spices previously imported from India and China.
Aside from foreign exchange pressures, investment into Africa could also be in part down to seeking to reduce dependence on China to avoid future COVID-like disruption. An emerging trend, with the likes of Nestlé and Danone also investing in Africa.
Commenting on Unilever's shift to more African suppliers Pierre-André Térisse, former Danone Executive said: "What is happening in China is pushing people to find alternatives [...] That's an opportunity for Africa."
Adding to Térisse's comments Oluyemisi Iranloye, Founder & CEO of Psaltry International (a supplier of sorbitol for Unilever), explains that the shift to more African suppliers means "better livelihood for the populace on the continent, especially the farmers."