Towards a circular economy through Data & Visibility: GS1 US
Melanie Nuce, Senior Vice President of Innovation & Partnerships at GS1 US on establishing the circular economy through information, data and visibility
How the Circular Economy relates to procurement
"The circular economy is a sustainable economic system in which companies extract value from traditional waste streams, allowing end-of-life products to be reborn and become resources once again," says Melanie Nuce, Senior Vice President of Innovation and Partnerships at GS1 US.
A member of GS1 global, GS1 US is a not-for-profit information standards organisation that facilitates industry collaboration to help improve supply chain visibility and efficiency through the use of GS1 Standards - the most widely used supply chain standards system in the world.
Nuce says: "Rather than relying on virgin materials, under a circular economy, products are redesigned, reused, repaired and recycled to reduce waste and ensure the continuity of finite resources."
Today, when people think about product shortages and material scarcity, they think about the supply chain disruptions initiated by the pandemic's government shutdowns. These challenges illuminated weaknesses within global supply chains and led procurement teams to leverage short-term mitigation tactics like supplier diversification and near-shore manufacturing.
Nuce says: "But while these strategies may have solved their immediate concerns, procurement's material challenges are far from over. These 'solutions' are still heavily reliant on virgin materials, and as the world's natural resources continue to dwindle, this business model will be unsustainable. What happens to global supply chains when these scarce resources inevitably run out?
"What procurement leaders have now, which they didn't have during the pandemic - is foresight. They know these challenges are coming, so the question becomes – what are they going to do about it?"
For Nuce, to build resilient supply chains moving forward, procurement teams must evaluate the long-term impact of their product sourcing and distribution processes. By taking steps towards circularity today, they can ensure their products and assets live longer, and strengthen their operations by remanufacturing new and existing resources.
The relationship between the Circular Economy and net zero
In a world-wide effort to limit global warming to no more than 1.5°C, global net zero targets have been set for 2050; however, the success of the world's net zero goals begins and ends with the circular economy. If companies do not reduce, reuse and recycle their products, the world will continue to face an uphill battle against climate change.
In a linear "take, make, waste model", every product past the point of purchase ends up in a landfill, the third largest source of human-related methane emissions in the U.S. According to the EPA, in 2020 municipal solid waste (MSW) landfill methane emissions were equivalent to the greenhouse gases produced by driving 20.3mn cars for one year.
The main barriers to establishing the Circular Economy
One of the biggest barriers to the circular economy, according to Nuce, is unstructured data that is not standardised. For products to be recycled, consumers and recyclers need reliable and consistent information on their raw materials and chemical substances. When this information is not gathered or shared in standardised, machine-readable ways, sortation devices are unable to accurately recycle products and the materials cannot be reused upstream.
Other barriers include a lack of product traceability, transparency, and persistent identification. Today, data silos and a lack of supply chain visibility make it difficult for businesses to get the product data they need from their suppliers – and even if they have it, the consumer-facing information is lost once the package is thrown away or the tag is removed. To extend the use of their materials, procurement teams must be able to gather product attributes and assign unique and persistent product identifiers so the product, its parts, and its packaging can be tracked for multiple lifecycles. By leveraging industry standards to improve data quality across the entire value chain, companies can take a key step towards a circular economy.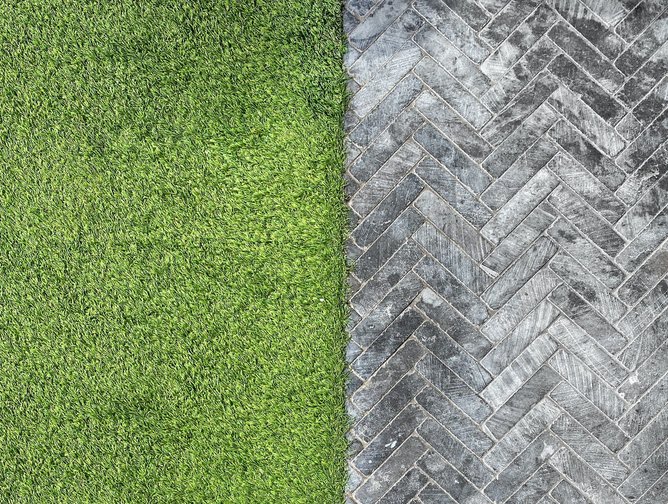 With so many companies/organisations greenwashing their actual efforts, to what extent is a Circular Economy achievable?
It's no longer enough for a company to just say its operations are sustainable, its raw materials are ethically sourced or its products are made from recycled materials. Consumers are prioritising sustainability, and they're now requesting detailed information on product attributes including product sourcing, raw materials, chemical components and recycling facts. To meet consumer demands, companies need accurate data to back up their claims. As this data continues to be collected, digitised and shared, companies will have the information they need to improve the circularity of their operations.
Circularity is achievable, but it will take time, says Nuce. First, the procurement industry needs to prioritise digitisation. By moving away from outdated, paper-based record keeping systems, we can improve data quality and accuracy. Second, digitised data must be collected in machine-readable ways to ensure interoperability with technology providers and trading partners. Third, this data must be shared across global supply chains to ensure product materials are sufficiently tracked from origin to destination. Once businesses achieve these three steps, they will have the information they need to make their sustainability initiatives possible.
Future regulation may also play a role in the achievement of circularity. In the EU, Digital Product Passports (DPP) and Extended Producer Responsibility (EPR) requirements are in process, an indicator that similar activities will occur or expand in the U.S. as well.
The Circular economy depends on collaboration
The GS1 US leader says, a circular economy is not a solo exercise. It will require an unprecedented level of collaboration across the procurement industry to improve product traceability within global supply chains. Attributes must be tracked and recorded at every step of the product's journey from the sourcing of its raw materials to the point of sale, so the consumers have the recycling information they need to extend the product's life cycle. With industry standards, procurement teams can ensure their data is digitised, stored and transferred in a common language amongst their trading partners so they have the data required for circularity to scale.
The future of the Circular Economy
The procurement industry is just scratching the surface of circularity, but as ESG regulations continue to ramp up, consumers continue to demand more, and influential brands start stepping up to the plate, it will not only be able to create more resilient supply chains but also a greener, more sustainable world.
Businesses are making strides towards a circular economy every day.
For example, GS1 US' start-up partners, like Scrapp, are developing apps that utilise product data to make recycling easier and decrease the amount of products that end up in our landfills.
Additionally, GS1 US is experimenting with persistent identification by developing ways to integrate machine-readable data into product fabrics, components and more. This means the product's identity will eventually persist past the point of sale and essential recycling information will be carried across multiple life cycles, even after the product packaging and tags are discarded.