Top 10 Sustainable Companies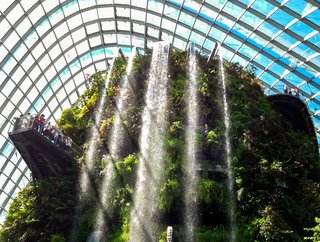 Sustainability is fast becoming the gold standard for companies of repute, & a stamp of efficiency & competency. Here are the Top 10 sustainable companies
The drive for sustainability is the drive for the future, and procurement is playing an increasingly central role in the crafting of that future.
Despite the naysayers, there are companies who are breaking new sustainability barriers through innovation; silencing the opposition by setting the new standards of the world to come, and leading by example to refute the opposition with meaningful sustainability efforts.
These are the Top 10 companies that are showing you how it's done...
10. Brambles Ltd - Furniture and general manufacturing
Brambles is a general furniture and manufacturing company which - through its share and reuse model - moves more goods, to more people, in more places than any other organisation.
Brambles uses the power of its circular business model, network advantage and unique expertise to leverage the key capital inputs into its business to generate significant value for customers, shareholders and employees.
For customers, Brambles' end-to-end supply chain solutions deliver operational, financial and environmental efficiencies not otherwise available through one-way, single-use alternatives.

9. Dassault Systèmes - IT services (3D)
Dassault Systèmes is a science-based, innovation-driven, business-minded and long-term-oriented company. Dassault Systèmes focuses on developing solutions in Life Sciences & Healthcare alongside two other strategic sectors of the economy: Manufacturing Industries and Infrastructure & Cities.
A global leader in sustainable innovation, Dassault Systèmes provides the 3DEXPERIENCE Platform, a virtual experience platform that allows customers to create innovative new products and services, and ultimately address the major challenges facing the world today in a sustainable way.

8. Atlantica Sustainable Infrastructure PLC
Atlantica is a sustainable power generation/infrastructure company with a majority of their business in renewable energy assets. They complement their portfolio of renewable assets with storage, efficient natural gas and transmission infrastructure assets, as enablers of the transition towards a clean energy mix.
The company is also present in water infrastructure assets - a sector at the core of sustainable development.
Atlantica's purpose is to support the transition towards a more sustainable world by investing in and managing sustainable infrastructure.

7. Orsted - Power Generation
Orsted is a power generation company that's dedicated to producing green energy on a massive scale. Orsted are committed to renewable energy, enabling people, businesses and communities to leverage its potential without having to worry about causing a negative environmental impact or limiting the opportunities of future generations. Orsted's ambition is to build enough renewable energy to supply green power for 30mn people by 2025 and 55mn people by 2030.

6. American Water Works Company Inc
With a history dating back to 1886, American Water is the largest and most geographically diverse U.S. publicly traded water and wastewater utility company. American Water employs more than 6,400 dedicated professionals who provide regulated and regulated-like drinking water and wastewater services to more than 14mn people across 24 states. American Water provides safe, clean, affordable and reliable water services to their customers "to help keep their lives flowing." With a 100% clean investment score, American Water is a sustainable company of gigantic proportions.

5. City Developments Ltd
City Developments Limited (CDL), the leading global real estate company based in Singapore, are recognised by their customers, employees and peers as an innovative creator of quality and sustainable spaces.
In February 2021, CDL became the first real estate developer in Singapore to join the World Green Building Council's Net Zero Carbon Buildings Commitment. With unwavering leadership commitment from the Board and top management for over two decades, they are poised to lead in the new climate economy and build a better world for future generations.

4. Schneider Electric
Schneider was the first to monitor their impact on people, planet and profit with an industry-leading sustainability barometer, way back in 2005.
To date, Schneider has saved their customers 120mn tons in CO2 emissions and given approximately 30mn more people access to energy, and is committed to help its customers save and avoid 800mn tonnes of CO2 by 2025 (cumulated since 2018).
Schneider's differentiation lies in its complementary actions to demonstrate outstanding environmental, social and ethical performance, and to support its customers in their Net-zero CO2 journey.

3. Autodesk Inc
The global IT services company Autodesk's mission is to empower innovators with design and make technology so that they can "achieve the new possible."
Their technology spans architecture, engineering and construction, product design and manufacturing, and media and entertainment, empowering innovators everywhere to solve challenges big and small.
Autodesk is changing how the world is designed and made, from greener buildings to smarter products to mesmerising blockbusters, Autodesk software helps their customers design and make a better world for all.

2. Chr Hansen Holding
Far more than just a run-of-the-mill 'food and beverage' company, Chr Hansen is a sophisticated bioscience company that develops natural ingredient solutions for the food, nutritional, pharmaceutical and agricultural industries.
Recognising the challenges of climate change, food waste, global health and the overuse of antibiotics and pesticides as pressing issues that society and industry need to address, Chr. Hansen is uniquely positioned to drive positive change through their sustainable microbial solutions "to enable a future that values nature as the foundation of a healthy society."
With a Corporate Knights energy productivity score of 80%, Chr Hansen take second place as they continue to unlock the power of 'good bacteria' through new technologies.
At the heart of their sustainability drive is the ambition to become a differentiated bioscience leader to improve food and health for a sustainable future, and "to grow a better world."

1. Vestas Wind Systems
Vestas defines sustainability as reducing or eliminating negative environmental and social impacts, as well as maximising the value that their business and products provide for their customers, employees, shareholders, suppliers, local communities and the planet at large. They add that "it also means upholding sustainability in governance structures."
This vision, informing their corporate behaviour is why they are leaders in the field.
Vestas position themselves as the energy industry's global partner on sustainable energy solutions, and for good reason.
They design, manufacture, install and service wind turbines across the globe, and with 160GW+ of wind turbines in 88 countries, they have installed more wind power than anyone else.
The deserving recipients of several sustainability awards, Vestas takes first place owing to their environmentally driven and industry-leading smart data capabilities, and 140GW+ of wind turbines under service, using data to interpret, forecast and exploit wind resources to deliver best-in-class wind power solutions on a colossal scale.