Top 10 Procurement threats that call for caution and action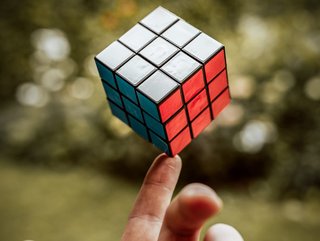 The threats are many, as are the opportunities. Here are the Top 10 Procurement threats that call for caution and action...
1. Supply chain disruption
Responsible for the greatest impact on procurement processes and structure over the past few years, supply chain disruption is the foremost cause for concern in this list. When the highways and byways are impacted, the vehicles cannot get to their destinations.
A crude analogy, but one that serves. From COVID, to the war in Ukraine, disruptions in the supply chain have called for a major overhaul in the way that procurement is managed, from seeking alternative suppliers to implementing agility.
Effective procurement professionals will keep a close-eye on developments in the supply chain, and the best among them will have already implemented major changes in the way that they function. Without seeming too Machiavellian about it, an intelligent knows: "In times of peace, prepare for war."
2. Price volatility and inflation in raw materials and goods
According to Supply Management, supply chains are the first industries hit by inflation and recessions.
Procurement professionals therefore have a critical role to play in preparing businesses for rising prices, by building strong supplier relationships and implementing resilient sourcing strategies.
3. Cyber attacks and data breaches
According to PwC, only 40% of organisations thoroughly understand the risk of data breaches through third parties.
On top of this, the Atlantic Council reports that vendors and hijacked updates have accounted for 60% of software supply chain attacks over the past decade, with predictions from the European Union Agency for Cybersecurity (ENISA) expecting 2021's supply chain attacks to have quadrupled compared to 2020.
With the rising tide of more sophisticated cyber attacks growing, it is critical for procurement to secure its systems to thwart any attempts at security breaches, both now, and in the coming years.
4. Political and economic instability in key sourcing regions
The prime example in recent times is again, Ukraine. According to Scoutbee: "The war in Ukraine will push fragile supply chains to the brink and cause longer-term disruption and supply shortages for many industries."
Placing great pressures on an already strained global supply chain, procurement and supply chain professionals have replaced the challenge of COVID-19 with navigating the complex challenges of geopolitical unrest.
5. Failure to adopt new technologies and processes in procurement operations
Probrand recently carried out a study, produced in partnership with CIPS, to survey procurement professionals and IT buyers to understand procurement's current state-of-play.
The study found that less than one in five organisations have completed their digitalisation journeys, and in the current milieu, this spells serious trouble for procurement.
Malcolm Harrison, CIPS Group CEO has said: "Investment in digitalising procurement and supply chains has never been so important. Whatever your corporate goal might be, a digital platform is critical to making more informed decisions."
The research also revealed that:
63% of those surveyed are still relying on manual systems

23% are spending a significant amount of time leafing through printed catalogues

51% of those surveyed were having to wait at least three days to receive a simple PO (Purchase Order)

17% said that the process was taking more than a week on average
Malcolm Harrison, Group CEO, CIPS Group has said: "If you're standing still on digitalisation, you are already falling behind."
6. Lack of transparency and visibility in procurement operations
Transparency drives everything from sustainability to diversity in procurement. A recent report on NSG group's adoption of system orienting on transparency is a great example. Trust between suppliers and clients is also the result of degrees of transparency between and within organisations, and recent developments in compliance are also placing greater focus on transparency as a key determinant of business.
7. Lack of supplier diversity and inclusion
Beyond the moral and ethical philosophising about D&I, which is the primary thrust, speaking to a corporate audience, it should be pointed out that there are many ways that companies with an inclusive culture, and who hire staff members with differing backgrounds see a significant increase in profit.
Diverse businesses see 2.3 times higher profits per employee.
Whether the argument be ethical or financial, procurement organisations will do well to increase their levels of D&I, as global demographics change, and the status quo changes with them.
8. Risk of non-compliance with laws and regulations
Compliance is important in procurement because it helps ensure that an organisation is adhering to relevant laws, regulations and standards in the procurement process.
This can include compliance with procurement laws, regulations related to the industry or sector in which the organisation operates, and ethical standards for procurement practices.
Ensuring compliance can help prevent legal and financial consequences, as well as maintain the organisation's reputation.
9. Fraud and corruption
The risk of fraud and corruption in procurement refers to the likelihood that illegal or unethical practices will occur during the purchasing process. This can include actions such as bribery, embezzlement, nepotism, and collusion.
Of course, these risks can lead to financial losses, damage to reputation and even legal repercussions for organisations.
To mitigate these risks, procurement needs to implement internal controls, conduct thorough background checks on vendors and establish clear policies and procedures for the procurement function. Organisations may also consider using technology solutions such as e-procurement systems and blockchain to improve transparency and accountability in the procurement process.
10. Misuse of procurement systems and processes
Although not a prominent risk, there is still a chance that individuals within an organisation will use the procurement systems and processes in ways that are not intended, or that are not in the best interest of the organisation.
This can include actions such as creating false invoices, diverting funds to personal accounts, creating fake purchase orders or even abusing the use of company credit cards.
Misuse of procurement systems and processes can lead to financial losses, damage to reputation, and legal repercussions. Again, the risk is small, because most procurement professionals are great peoples, but it is real, and must be mitigated in the same way that external risks must be mitigated. Again, e-procurement systems and improved transparency and accountability in the procurement process, will go a long way to eliminate these pesky risks.