Top 10 Procurement executives from North America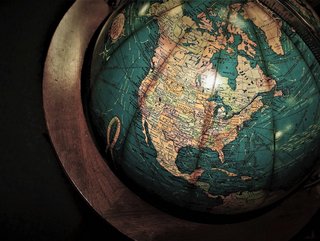 Here's our list of the Top 10 Procurement executives from North America
Chief Procurement Officer, Head of Global Supplier Services, JPMorgan Chase & Co
As Chief Procurement Officer and Head of Global Supplier Services for JPMorgan Chase & Co, Jim Connell is responsible for sourcing, procurement, third party oversight (TPO), payment operations and supplier control assessment for a US$19bn supplier-spend portfolio, distributed across 31,000 engagements with 6,500 suppliers.

Prior to this role, Connell was the Head of Third Party Operations and Controls for the firm, and previously led the firm's Corporate TPO group, inclusive of the PO policy, technology, regulatory engagement and cybersecurity.

Before joining the firm in February 2014, Jim served as CPO for RBS Citizens Bank, managing Strategic Sourcing, the Contract Management Centre of Excellence and a supplier spend profile of US$1.7bn per year.
Chief Procurement Officer, Nike
"What I enjoy the most about the business environment is designing creative solutions and solving problems for my clients while inspiring teamwork across the organisations, says Natasha Gurevich.

A logistics, supply chain, strategic sourcing and procurement professional, Natasha Gurevich has over 22 years of results-driven performance with Fortune 500 companies She began her career as a Manager of Strategic Sourcing for Visa.

Since then she has worked in multiple leading executive roles in procurement and sourcing for Gap Inc., PayPal, The Clorox Company, Accenture, IBM, McKesson, and Salesforce before joining Nike.

Gurevich has a consistent track record of delivering significant cost reductions and continuous improvement initiatives. She also has success in deploying processes and procedures to streamline corporate operations, increase efficiency and enhance profit performance.
Chief Procurement Officer, Cisco
With responsibilities including sourcing and supplier management, contracts, purchasing, travel, ethics, risk, supplier diversity, and acquisition integration.

Lopez also leads Cisco's enterprise contract workforce strategy and its digital transformation evolution.

Her executive experience covers a broad spectrum including operations, sales, marketing, supply chain, transportation, logistics, and banking.

Prior to Cisco, she held leadership roles at Fortune 500 companies, including Kaiser Permanente and Hewlett Packard where her focus was on financial and strategic planning and serving as the procurement subject matter expert for key acquisitions.

Lopez is passionate about talent development, building deep business partnerships and teams, and serving our communities.

She shows this commitment by serving as Board Member and Past President for the YWCA, a Silicon Valley non-profit community service organisation, providing programs and services to women and girls.

Earlier this year Lopez was named Top 10 Women in Procurement by Procurement Magazine. In 2020, she was honoured as one of B2Gs '100 Most Influential Women in Supply Chain'.

YWCA Silicon Valley named Lopez with a Tribute to Women Award in 2019, and she received the highly coveted Procurement Leader Award from the World Procurement Organisation in 2017.
Chief Procurement Officer, PepsiCo
Chief Procurement Officer of PepsiCo, Melani Wilson Smith, is a global strategic sourcing and data driven executive with a demonstrated ability to innovate and drive transformation across organisations and industries.

The organisations she spearheads deliver savings to the bottom-line to fund investment in business priorities; manage the supply chain and deliver value; effectively collaborate with customers, stakeholders and suppliers across the value chain and develop organisations and build talent.

Her background includes pharmaceutical, hospitality and consumer products industries in the United States and Europe.

She has managed indirect and direct procurement categories and led operations for Procurement, Facilities, Fleet, Travel and Security. Melani Joined PepsiCo in 2020, as Senior vice President, Procurement Market Supply Officer - pepsi Foods North America, becoming Chief Procurement Officer in January 2021.

Since then she operates with accountability for sourcing and procurement across the enterprise.
Senior Vice President, Global Chief Procurement Officer, Cognizant
Al Williams is the Senior Vice President and Global Chief Procurement Officer for Cognizant.

Cognizant is the well-known American multinational information technology services and consulting company, and is headquartered in Teaneck, New Jersey, United States.

Williams is a Senior Executive with extensive leadership experience in transforming large, complex corporations to produce increased shareholder value through high performing supply chain, finance, operational and customer service capabilities.

Williams builds high-performing operational teams, establishing procurement as a source of value.

He drives business growth by leading operations through restructurings and new product offerings, as well as develops collaborative stakeholder relationships and supplier commercial partnerships, ensuring outcomes align to the business' strategy.

He has experience in areas as broad as: Procurement and Supply Chain Management, Large-Scale Organisation Leadership, Digital Source-to-Pay Transformation, Operations Strategy & Execution, Complex Negotiations & Deal Structuring, Corporate Financial Strategy, Business Process Reengineering & Outsourcing, Financial Valuations & Analysis and Third-Party Risk Management.
Chief Procurement Officer, The Coca-Cola Company
For 13 years, Mark Westfall has been with the Coca-Cola Company in various capacities, beginning as Group M&A Director - Eurasia back in August 2009, eventually working his way up to become its Chief Procurement Officer back in February 2018.

Westfall is a Finance, Strategy & Supply Chain executive and is recognised for his vision and leadership as well as his strong analytical insights and business acumen and judgement.

He has an established ability to build and transform organisations in order to get them to the level to deliver breakthrough results.

Prior to working for the Coca-Cola Company, Westfall was Senior Director of Corporate STrategy and Planning at Anheuser-Busch, as well as Executive Assistant to its CEO.

He has had roles as Director and Senior Manager, as well as Senior Strategy Consultant - Strategic Advisory Services for Ernst and Young back in 2000.

Now at the Coca-Cola Company as Chief Procurement Officer, Westfall is responsible for overseeing procurement strategy and implementation, simplifying complex processes and using technology to help those processes where possible.
Partner and Chief Procurement Officer at EY
Larry Phelan is Partner and Chief Procurement Officer at EY. An experienced transaction advisor and professional services consultant, Phelan is responsible for travel, meetings and events, real estate and facilities management, technology sourcing and external content, talent management and acquisition and emerging markets.

Prior to joining EY, he served as Deputy Global Chief Information Officer for a large professional services organisation.

Phelan is a member of multiple procurement professional organisations and has received a number of awards and recognition, including the 2011 EY Chairman Value Award and WBENC platinum level award for support of women-owned businesses.

He was also a finalist for the EY Better begins with you award in 2015 and the World Procurement Leader award in 2016 and 2017. He holds a BS in Finance from Fairfield University.
Chief Procurement Officer, Johnson & Johnson
Shashi Mandapaty is Chief Procurement Officer, Corporate Tier, at Johnson & Johnson and is responsible for establishing the Procurement long-term strategy so that the function delivers against all expectations, both internal and external.

As CPO, Mandapaty is responsible for Johnson & Johnson Procurement's external commitments in the areas of environmental sustainability, economic sustainability and social sustainability.

She has proven to be a formidable leader in the field, balancing the corporate requirements in Procurement in times of unprecedented market stresses and upheavals, finding ways to solve procurement problems, smooth processes and balance these against sustainability and ecological considerations.

Prior to her role as CPO, Mandapaty created the strategy and roadmap for the Global Services Organisation - the largest and one of the most critical tiers of Johnson & Johnson's Procurement.

In this role Mandapaty was the first global leader of the organisation, and ran end-to-end operations for a US$30bn spend, supporting 30+ categories across 100+ countries.
Chief Procurement Officer, IBM
Bob Murphy, Chief Procurement Officer of IBM, is a true career veteran. Murphy joined IBM in 1978 and earned a masters degree in manufacturing sciences and engineering in 1983.

Murphy works with technologies and processes to handle crises such as natural disasters and pandemics.

He also works with suppliers across the globe to source new products and services from new suppliers that IBM couldn't have anticipated.

Murphy helped implement dedicated freight carrier lanes to maintain delivery routes throughout the pandemic and also with pre-booking flight space to secure shipping capacity as part of his role.

He helped execute urgent accounts payable supplier setups and expedited payments for business-critical requirements.
​​​​​​​Chief Procurement Officer, Google
Jennifer Moceri is an established global executive and agent for change and champion for diversity, equity and inclusion.

She has extensive experience in the consumer, automotive and food ingredients industries.

Recognised as a highly accountable and resilient leader, Moceri achieves results by building collaborative relationships with n unceasing focus on sustained improvement to drive step changes in productivity.

Moceri is passionate about organisational transformation and capability and talent-building to enable growth, improve profitability and increase value to customers.

In late 2017, Jennifer was appointed the Chief Procurement Officer of Diageo, based in London, and is currently leading the procurement function on their journey to benchmark performance.

She sees true progress as historically underrepresented businesses achieving increased access to equitable opportunities to grow their businesses.