Top 10 Procure to Pay (P2P) platform organisations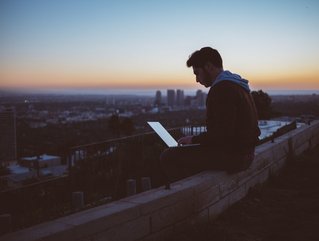 With Procure to Pay (P2P) becoming evermore integral to the entire Procurement process, we take a look at the Top 10 P2P Platform organisations
Procure-to-Pay (P2P) is the process of integrating purchasing and accounts payable systems to create greater efficiencies, the process forms part of the wider procurement management operations and involves selecting goods and services, enforcing compliance and order, receiving and reconciliation, and invoicing and payments.
In this Top 10 we list our top P2P platform organisarions for managing this process.
1. IBM
At number one we have IBM. Founded in 1911, IBM is a multinational technology and consulting company. Its services cover a wide range of products and solutions for all manner of industries including the supply chain.
IBM states that in order to succeed today, "your supply chain needs to be dynamic, responsive and interconnected to your ecosystem and processes." To help its clients to achieve this, IBM offers the supply chain industry its IBM Sterling Supply Chain Suite, which highlights its capabilities to provide "end-to-end visibility, real-time insights and recommended actions to turn disruptions into opportunities for customer engagement, growth and profit."
2. Oracle
Founded in 1977, Oracle is a multinational organisation database management company that provides both infrastructure and application products.
Oracle's Procure-to-Pay, comes in the form of an integrated solution which links purchasing and payables to maximise return on invested capital. Oracle reports that with its Procure-to-Pay solution "companies can reduce cost to improve margin, streamline procure-to-pay processes to improve working capital, and drive compliance to optimise asset usage."
Its key features include:
Reduce spending on goods and services
Streamlined procurement practices
Enforced fiscal policies across procurement processes
3. SAP
Founded in 1972, SAP stands for Systems, Applications, and Products in Data Processing. The company was originally known for its Enterprise Resources Planning (ERP) software. Since its founding however, SAP has evolved to be a market leader in end-to-end enterprise application software, database, analytics, intelligent technologies, and experience management.
Owned by SAP, SAP Ariba was established in 1996. The organisation launched SAP Ariba to help clients better manage their spend. SAP Ariba's services cover a wide range of solutions, platforms, technologies and business needs when it comes to procurement, including Procure-to-Pay (P2P). Its P2P software provides ways for organisations to "stay flexible and achieve procurement goals with scalable software that can be dialled up or down as you need different resources at different times," says SAP Ariba.
4. JAGGAER
At number four we have JAGGAER. Founded in 1995, JAGGAER is an industry leader in sourcing and procurement software. Its solutions cover a wide range of business needs including supply chain management, source to contract and Procure-to-Pay.
JAGGAER One's Procure-to-Pay solution helps clients to improve their procurement processes as well as establish a more strategic and flexible accounts payable team. "You need a powerful, modern shopping experience that makes procurement effortless for your suppliers, buyers and accounts payable teams. As a one-stop P2P solution, our software gives you full control of procurement processes so you can save time and money," says JAGGAER.
5. Coupa Software
From its own operations to what it offers its clients, Coupa Software's core focus is business value. Founded in 2006, Coupa Software explains that "it's more than how much you paid for something or what a new solution saved. Value is the quantifiable, measurable improvement that a solution or process delivers. It's explicit, but it isn't a singular achievement or a moment in time."
With its Procure-to-Pay solution, Coupa Software provides its clients with a cloud-based Procure-to-Pay software that is pre-integrated to provide visibility and control over the entire procurement process.
6. Basware
At number six, and half way on our list we have Basware. Founded in 1985, Basware helps organisations to unlock the full potential of their financial supply chain, by helping businesses to simplify their operations and spend smarter.
For organisations looking to reduce costs, increase efficiencies, and mitigate risk across global operations, Basware details that its automated procure-to-pay (P2P) solutions will drive cost savings, boost processing efficiencies, and help organisations to gain 100 per cent visibility across suppliers and spend.
"Basware offers a phased approach to support all your automation needs for today, tomorrow, and the future. Once you have the foundation in place to eliminate paper and manual steps from your procure-to-pay (P2P) processes, you can future proof your business operations to gain complete visibility."
7. Ivalua
Founded in 2000, Ivalua is a cloud based procurement technology provider for the management of spend and suppliers across the source-to-pay process.
Ivalua's Procure-to-Pay solution provides "a modern and collaborative Procure-to-Pay solution, procurement and accounts payable teams." The benefits of its platform stated by the company include:
Establishing a digital P2P Process for all categories
A modern intuitive ecommerce experience
A reduction in maverick spending and tail spend visibility
A closed gap between strategic sourcing and operational buying
Improved procure to pay cycle times and reduced discrepancies
8. GEP
Describing itself as "a leading provider of innovative supply chain software. A global supply chain and operations consulting powerhouse," and "a best-of-breed provider of managed procurement and supply chain services,"GEP – founded in 1999 – provides an array of comprehensive solutions for its clients.
GEP SMART – GEP's P2P solution – is said to unify the order-to-invoice process with the source-to-contract process, effectively providing a full procure-to-pay functionality alongside a 'best-in-class' user experience. "Easy to use and easy to deploy, GEP SMART can be implemented rapidly across multiple lines of business, effecting game-changing results."
9. Wax Digital
Acquired by Medius in 2019, Wax Digital was founded in 2000. In a company statement the acquisition was said to transform Medius, "from a market-leading accounts payable-focused solution, into a comprehensive product suite with full source-to-pay (S2P) capabilities."
Wax Digital's web3 Purchase to Pay (P2P) solution is said to be a highly intuitive web based purchase order system.
The benefits of web3 include:
Costs savings
Security that all requisitions are approved before the money goes out
Labour and time savings with automated processes
Enforcement of all procurement policies
Granular access permissions
Visibility on all spend data
10. Infosys
First up at number 10 we have Infosys. Founded in 1981, the company provides end-to-end outsourcing services for its clients around the world. "Our integrated IT and business process management solutions approach enables our clients across industries and service lines to unlock business value and address their business challenges," says Infosys.
Infosys' Procure-to-Pay Outsourcing Services "covers the entire spectrum of accounts payable processes," states infosys, who strive to deliver business value for its clients by reducing operations costs, developing world-class cost structures, and implementing effective controls. "We have a comprehensive and integrated P2P service capability. We augment our capability by continuously investing in building our P2P expertise."