Top 10 IT Procurement companies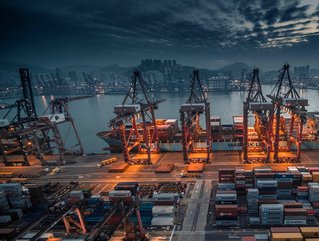 As Tech develops at an exponential rate, only those procurement strategies with tech baked-in will succeed. Here are the Top 10 IT Procurement companies...
There is no procurement success without a robust IT enterprise. The 'I' in 'IT' of course, stands for 'Information' - and with the rise of new technologies such as AI, ML and Automation, victory means procurement through IT.

We take a look at the TOP 10 IT Procurement companies.
10. E2open
E2open is a unique open platform "with the network as the foundation." It is one of the best network-based providers of mission-critical, end-to-end supply chain management software - and is entirely cloud-based.

All levels of inventories, international commerce, production and logistics can be managed via E2open's network and applications from a single, centralised cloud platform.

Together with their partners, e2open offers transformational supply chain solutions to help improve efficiency, reduce waste and operate in a sustainable fashion.
9. Tipalti
Tipalti allows procurement companies to free up finance teams from the day-to-day inefficiencies of manual accounts payable, by delivering end to end solutions which are purpose-built to handle the evolving needs of businesses.

The company has a focus on improving scale, efficiency, control and visibility.
Tipalti was founded in 2010, back when digital networks lacked the technology to handle bulk payments to international partners, and has grown strong since its humble inception.

Its revenue increased by more than 80% in 2021 and transaction volume topped US$23 billion.

Tipalti has been recognised as a global leader in mid-market accounts payable automation by IDC MarketScape.
8. Epicor
With almost half a century of experience, Epicor Software offers a wide range of procurement-related services.

Their service offering includes financial management, supplier relationship management, governance, risk and compliance, ecommerce, data management, business intelligence, inventory management and much more.
Epicor's innovation solutions are meticulously created to meet the demands of its clients, and its systems are built to be adaptable to the fast-paced changes of the real world.
7. IBM Emptoris
IBM Emptoris Strategic Supply Management solutions assist businesses in maximising financial performance while minimising commercial risk.
Forbes' Global 2000 firms employ IBM Emptoris' wide range of award-winning and industry-recognised sourcing, contract management, spend analysis, supplier lifecycle management, services procurement, and telecom cost management solutions.
IBM's supply chain services assist businesses in "building better supply chains for today that are ready for future."
The software empowers procurement and supply chain professionals in driving resiliency, agility and predictability; enabling intelligent, end-to-end supply chain visibility and transparency; reducing the complexity of supplier onboarding and cooperation and constantly exceeding customer expectations.
6. GEP
GEP is a pioneer in Source-to-Pay (S2P) systems for procurement, having been in the business for more than 20 years.
The GEP SMART solution provides customers with a single, cloud-native procurement platform to manage all direct and indirect spend through convenience and accessibility.
GEP's unified S2P procurement software platform provides end-to-end procurement features with a comprehensive set of tools, eliminating the need for separate, independent software, modules or tools to manage procurement processes. GEP is a world renowned leader in the field.

5. Coupa Software
Coupa Software is a cloud platform for business spend management, that provides multinational organisations with the insight and control to manage their expenditure in a smarter and safer way.
Users are able to handle all transactions across procurement, payments and supply chain through the company's platform.

Coupa's complete system has been created with simplicity of use and flexibility for the end user in mind.

Their express aim is to increase business value, and according to countless customers, they exceed this expectation.
4. Capgemini
With the goal of "unleashing human energy via technology for an inclusive and sustainable future," Capgemini ia a pioneer in technological transformation.
Capgemini's customers rely on their extensive industry knowledge to meet business demands with cutting-edge cloud, data, AI, connectivity, software, digital engineering and platform solutions.

Their software empowers clients in gaining the advantages of the proximity between operational procurement and accounts payable, by closely collaborating with their customers in the procurement space.

The company works directly with clients to build and implement solutions that strikes a fine balance between industry best practise, and the particular needs of the client's organisation.
3. JAGGAER
JAGGAER is recognised as a leading Procure-to-Pay (P2P) supplier for higher education and governments with over 25 years of experience.
Through its scalable, adaptable and user-friendly platform, the company's solutions give eProcurement and strategic sourcing customers access to the best-fitted suppliers from around the world.
Jim Bureau, CEO at JAGGAER, said: "Our SaaS-based, source-to-settle solution provides unparalleled visibility, insights and recommendations to procurement leaders and suppliers.

The result is a fluid supply chain driven by powerful spend analysis, comprehensive contract management and efficient accounts payable solutions.

JAGGAER will always provide the best available talent for the project or task in hand – individuals who are passionate about what they do, know the subject matter inside out and are motivated to deliver world class results."
2. Oracle
Oracle's technologies allows its clients to innovate, uncover efficiencies and become more streamlined in their operations through its cloud computer infrastructure and software solutions.

The world's first and only autonomous database was developed by Oracle with the goal of helping to organise and protect consumer data.

Oracle's procure-to-pay, strategic sourcing and supplier management operations are all automated via Oracle's Fusion Cloud Procurement package.

Users can control direct materials, services and complicated procurement processes; boost agility with supplier relationship management (SRM); manage the lifespan of supplier contracts; ensure compliance and much more - all within a single, integrated source-to-settle suite.
With the new Oracle Applications Platform, partners and customers can easily build unique applications with the Redwood UX underpinnings of Oracle Fusion Applications.

1. SAP Ariba
Anybody in Procurement who hasn't heard of SAP Ariba is not worth their salt.
SAP Artiba is the largest commercial commerce network in the world, and combines the biggest online trading community with market-leading cloud-based apps to foster value-led cooperation.

Organisations are able to connect to their partners through the Ariba Network from any application or device, at any time, to achieve effective and efficient purchasing, selling and spend management.

Through a single, integrated platform in the cloud, SAP Ariba's solution assists businesses in digitising and streamlining the whole end-to-end procurement process.

SAP Ariba has won many awards to date, and was ranked #1 in Procurement Magazine's 2022 list of Top 100 Companies.